Letters to the Editor: The beginning of Veganuary
Readers write in from Calcutta, Jamshedpur, Noida, Mumbai, Hooghly and Patna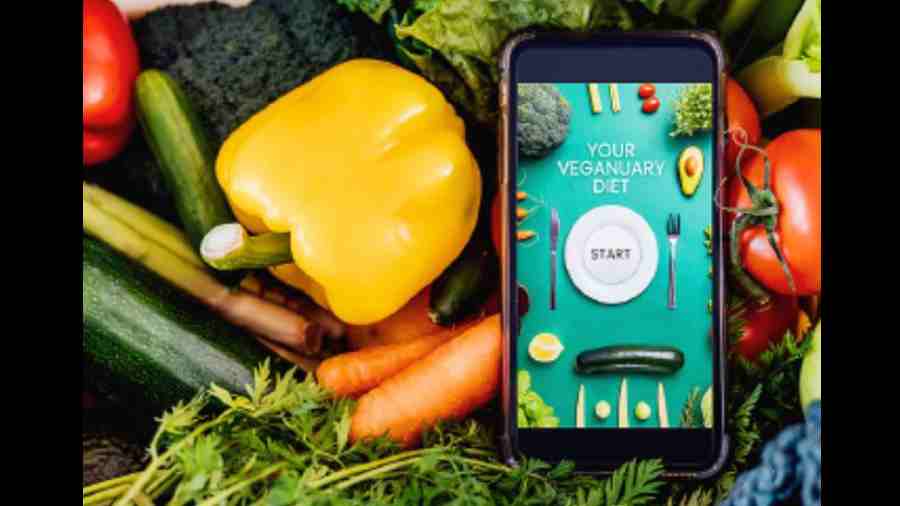 Veganism is devoted to tackling and overturning the oppression of sentient animals.
File Photo
---
Published 30.01.23, 06:05 AM
|
---
Bigger picture
Sir — The start of a new year these days signals the beginning of Veganuary, a campaign which encourages people to give up animal products for the month of January ("Polarised plate", Jan 29). Veganism is less about self-improvement, ascetic self-sacrifice or personal identity and more about addressing the harms created by social structures and systems. Veganism is devoted to tackling and overturning the oppression of sentient animals. Rather than an individual consumer's choice, it should be seen as a form of activism to be conducted collectively with others. It also involves doing much more than changing one's diet. It is about pursuing a variety of strategies to run a world without routine animal exploitation.
Reshmita Dawn, Calcutta
Song sung true
Sir — Be it "Jana Gana Mana" or "Vande Mataram", the lyrics of these songs have the power to awaken a sense of patriotism in us ("Dissecting melodies", Jan 27). But "Vande Mataram" especially has a fascinating history. Although everyone knows it was written by Bankim Chandra Chatterjee, few know that the original composer of this song was Jadu Bhatta. No less than Mahatma Gandhi wrote in Harijan that as long as this country exists, "Vande Mataram" will live on. The morning session of All India Radio still starts with "Vande Mataram". The Central government must do more to celebrate the glory of this song.
Abhijit Roy, Jamshedpur
Exemplary ideals
Sir — The article, "An abiding need" (Jan 28), by Ramachandra Guha was excellent. In fact, it has facts on M.K. Gandhi that the Bharatiya Janata Party would do well to read. The party needs to read the article and compare Gandhi's ideology to that of its own. The former's ideas will keep the nation together.
Fakhrul Alam, Calcutta
Poorly managed
Sir — The Jammu and Kashmir administration has said that the Bharat Jodo Yatra drew crowds larger than expected, putting pressure on security forces. This is no excuse for the security lapses that forced Rahul Gandhi to pause his yatra after it entered the Valley.  
 Bhagwan Thadani, Mumbai
Go green
Sir — It is heartening to learn that the Calcutta Municipal Corporation wants to plant 25 lakh trees in the city by this monsoon ("Green oasis on piers of flyovers", Jan 28). Calcuttans should plant saplings in empty spaces near their houses. Even potted plants on balconies and rooftops can help.
Sourish Misra, Calcutta
Sir — While the idea of creating hanging gardens on the piers of flyovers is welcome, the civic authorities should also ensure greenery on the streets. The greening of New Town is a good example of how trees can be incorporated into cityscapes. At present, most streets in Calcutta either have human encroachments or are overflowing with garbage. The pavers that line the footpaths are loose and uneven. Halfhearted efforts to plant saplings along the footpath without proper care have yielded no results. While the mayor's plan of planting 25 lakh trees before the monsoon is welcome, he must also see where these are planted.
Amit Brahmo, Calcutta
Stellar career
Sir — Sania Mirza's glorious tennis career which began at the age of 18 at the Rod Laver Arena in 2005 also ended there this year ("Not quite a fairy-tale finish", Jan 28). Although it would have been a fairytale ending to her career if she had won the mixed-doubles final of the Australian Open with Rohan Bopanna, their defeat at the final does not take away anything from her career. She has won three doubles and three mixed doubles and became World No. 1 in women's doubles. She is only one of two Indian women to win the World Tennis Association Tour title and the only one to be ranked within the top 100 in singles worldwide. It is unfortunate that there are few women players in India now who can carry forward her legacy.
Bal Govind, Noida
Sir — It would have been wonderful had Sania Mirza and Rohan Bopanna won the mixed-doubles final of the Australian Open. But Mirza has had a long and fruitful career that has inspired many women to take up tennis. This is quite a feat in a cricket-crazy nation like India.
Jayanta Datta, Hooghly
Precious resource
Sir — That India's wetlands face a daily challenge of survival is well-documented. The importance of wetlands cannot be emphasised enough. They provide habitats for thousands of species of aquatic and terrestrial plants and animals and are valuable for flood protection, water quality improvement, shoreline erosion control, recreation and aesthetics. India has at least 2,20,000 big wetlands and 5,50,000 smaller ones. However, a study by Wetlands International showed two of every five wet lands have lost their natural existence in the last 30 years, while 40% have lost the quality needed for the survival of aquatic animals. The latest reports show even Ramsar sites, of which India has 75, are not immune to the pressures of development. This is unfortunate.
Saheli Nath, Calcutta
Limited appeal
Sir — Voice-activated personal assistants such as Siri and Alexa are always in demand. The novelty is not in the answers they give, but in their ability to decipher spoken language and deliver answers that already exist. They are good for finding out the weather or directions or adding appointments to a calendar but not much more.
Ashmita Mishra, Patna