Letters to the Editor: The aura of fictional characters
Readers write in from Calcutta, Bangalore, Noida, Almora, Jamshedpur, Nadia, Mandi, Chennai and Hooghly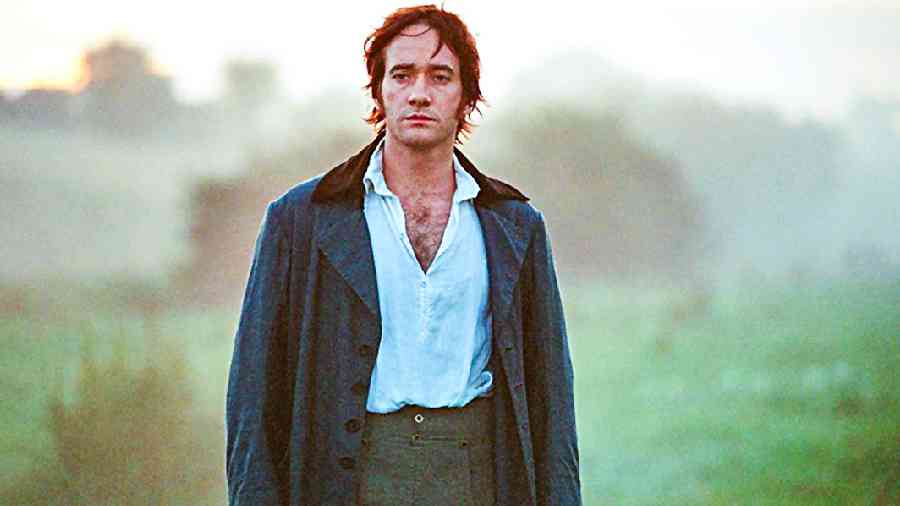 ---
Published 07.02.23, 04:26 AM
|
---
Perfect man
Sir — The lifespan of any creative work is often determined by its shelf life on social media. For instance, the works of Jane Austen have found popularity among digital natives, with numerous screen adaptations being released every year. In fact, a recent study has shown that Austen's beloved characters, particularly Mr Darcy from Pride and Prejudice, have resonated the most with them as the subjects of social media memes. But is a deeply flawed and arrogant character worth romanticisation? Researchers have argued that increasing cases of toxic masculinity, highlighted by the MeToo movement, have led to Darcy being epitomised as an 'ideal man'. Could it be argued then that ficto-romance provides the ultimate escape from real-life disenchantment?
Merissa Calvert, Mumbai
Free at last
Sir — It is heartening that the Malayali journalist, Siddique Kappan, has finally been released on bail after prolonged incarceration ("Kappan walks free after 2 years and 4 months", Feb 3). Kappan was arrested by the Uttar Pradesh police on his way to cover the Hathras gang-rape and murder case under the provisions of the draconian Unlawful Activities (Prevention) Act — the law grants the State unlimited power to detain individuals indefinitely and without charge under any action it deems unlawful. Accused of being associated with the banned radical outfit, the Popular Front of India, Kappan was subjected to inhuman torture by law enforcement officials without any substantive proof of charges. This is disconcerting.
Kamal Laddha, Bengaluru 
Sir — It is evident that Kappan, being a Muslim, was punished by the Yogi Adityanath-led Bharatiya Janata Party government in UP for daring to cover the gang-rape and murder of a Dalit girl in Hathras. Like Kappan, there are several others who have been targeted owing to their dissenting view of the Centre — the activists in the BhimaKoregaon case and the anti-Citizenship (Amendment) Act protesters are still languishing in jails with no reprieve.
Jang Bahadur Singh, Jamshedpur
Sir — In spite of his horrific experience in jail, Siddique Kappan has expressed his happiness at being able to learn to speak Hindi. This is inspirational.
Murtaza Ahmad, Calcutta
Rotten apple
Sir — The adage, 'one bad apple', correctly describes the Adani episode in relation to India's corporate sector ("Dented hubris", Feb 5). With the Adani Group facing allegations of stock manipulation and fraud, India's collective probity in corporate governance is being increasingly looked at through the lens of suspicion. This could slow down investments significantly. It must be noted that the media as well as the regulatory authorities, which always tend to toe the government's line, had failed to flag the malpractices of the Adani Group. This is detrimental to the health of democracy. The Adani crisis should also serve as a wake-up call for other ventures to conduct their businesses ethically.
Amit Brahmo, Calcutta
Sir — The Adani crisis has considerably shaken the faith of investors. The conglomerate led by Gautam Adani must, therefore, focus on restoring its credibility in the market. The group must rebuild its image from scratch. However, it seems easier said than done.
Bal Govind, Noida
Just cause
Sir — The environmentalist, Sonam Wangchuk, recently concluded his fiveday climate fast seeking the inclusion of the Union territory, Ladakh, under the Sixth Schedule of the Constitution in order to protect the region's fragile ecology. Wangchuk's demand is not unwarranted. It must be noted that Wangchuk had welcomed the Centre's decision to abrogate Article 370 in 2019 which had carved out Ladakh as a separate Union territory. However, problems like unemployment, negligence towards local people, and environmental threats have only aggravated ever since. This made Wangchuk renew his demands for statehood and special status for Ladakh. The government must address this situation.
Vijay Singh Adhikari, Almora, Uttarakhand
Sir — Sonam Wangchuk has been facing protests from the locals for reportedly acquiring the government's land and not delivering on the projects. His fasting for the region's ecology betrays his political aspirations. 
Rakesh Khanna, Mandi, Himachal Pradesh
Clean the house
Sir — The Trinamul Congress national general-secretary, Abhishek Banerjee, recently hinted at a course correction to purge the party of corruption allegations in the run-up to the panchayat polls ("TMC's new face: Graft-proof grassroots", Feb 5). This comes at a time when two heavyweight leaders of the party, Partha Chatterjee and Anubrata Mondal, are behind the bars on graft charges. Several TMC leaders are also facing charges of irregularities in the housing scheme, Pradhan Mantri Awas Yojana. Except for Chatterjee, the party has not taken any disciplinarian action against any of the accused. Banerjee's emphasis on probity is nothing but an election gimmick. 
S.S. Paul, Nadia
Classical maestro
Sir — It was saddening to learn that the veteran playback singer, Vani Jairam, has passed away. Jairam was known for her expertise in Hindustani classical music. In her career spanning five decades, she rendered many unforgettable songs, including "Mere toh Giridhar Gopal". Her songs which were pictured on the late J. Jayalalithaa mesmerised the audience. 
Jayanta Datta, Hooghly