Letters to the Editor: Stay cool with the traditional 'sherbet'
Readers write in from Calcutta, Kharagpur, Jalandhar and Jharkhand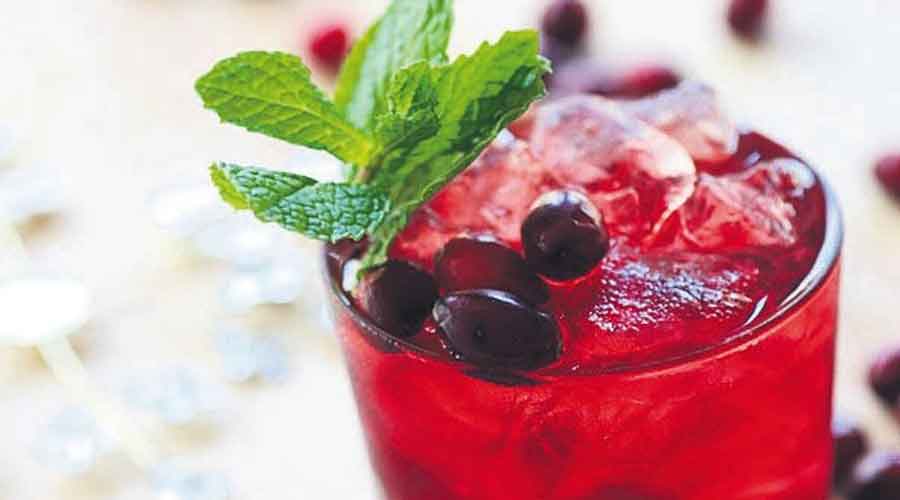 Representational image.
File photo
---
Published 14.03.22, 12:50 AM
|
---
Tall drink
 
Sir — In many parts of India, the advent of summer begins around March. Engulfed in the hot and humid weather, there is only one thing that gives people a sense of respite — a refreshing sherbet. An anecdotal story claims that the Mughal emperor, Babur, would send people to the peaks of the Himalayas to fetch fresh ice to make him sherbet. In spite of its decidedly Persian origins, sherbets have continued to quench the thirst of Indians across religious and caste barriers. The best part about traditional sherbets — be it the Bengali ghol, tikhur sherbet in Chhattisgarh or sol kadi along the Konkan coast — is that they are made from natural ingredients and thus healthy.

Durba Guha,
Calcutta

Ugly picture

Sir — It is ironic that Prince William has allegedly said, "It is very alien to see war and bloodshed in Europe," when his ancestors have been responsible for wars not only in Europe but also across the world. Earlier, the prime ministers of Bulgaria and Poland came under fire for saying they would accept any number of refugees because, "these are not the refugees we are used to. These are intelligent and educated people." It is disheartening to see that instead of uniting people and driving home the fact that violence spares no one, Russia's war on Ukraine has brought out the ugly spectre of racism.

Sweta Basu,
Calcutta
 
Sir — A senior foreign correspondent while reporting on the conflict in Ukraine said that it "isn't a place, with all due respect, like Iraq or Afghanistan, that has seen conflict raging for decades. This is a relatively civilized, relatively European — I have to choose those words carefully, too — city, one where you wouldn't expect that, or hope that it's going to happen." This is abominable. Righteous outrage was immediately mounted online and the veteran correspondent quickly apologized. But he is not the only journalist to see the plight of Ukrainians in decidedly chauvinistic terms.
 
These comments point to a pernicious racism that permeates war coverage. The implication is clear: war is a natural state for people of colour, while white people naturally gravitate toward peace.

A.K. Sen,
Calcutta

Sir — The idea of granting asylum, of providing someone with a life free from political persecution, must never be founded on anything but helping people who need protection. Ukrainians are now under a credible threat of violence and death coming directly from Russia's criminal invasion, and every country should absolutely provide them with security. But if Europe decides to help Ukrainians because they happen to look similar or dress alike then it is guilty of perpetuating the vicious cycle of racism.

Yash Pal Ralhan,
Jalandhar

Slice of heaven

Sir — The 45th International Kolkata Book Fair — it was held after a gap of two years — drew almost one lakh visitors daily. It is heartening to know that such a robust culture of reading is still alive in the city. But what seemed even better news was that the children's pavilion at the fair seems to have done brisk business — the future of the city is in good hands.
 
But it would be interesting if a survey could be carried out to find out how many children bought English books and how many opted for vernacular publications. Even a cursory glance across the children's pavilion would have revealed plenty of English translations of everything from Feluda and Byomkesh to the works of Rabindranath Tagore. But not only were translations in other Indian languages few and far between, but even Bengali editions of some classics like Sukumar Ray and Upendrakishore Ray Chowdhury had to be sought out in stalls belonging to specific publishers. The Publishers and Booksellers Guild, which organizes the fair, should try to address this imbalance in the next edition of the event.

Shantanu Dey,
Kharagpur

Sir — Calcuttans flocked to the 45th edition of the International Kolkata Book Fair to scour through over 600 book stalls. But books were not all that drew crowds to the fair. No Bengali gathering is complete without food, and the Boi Mela is no different — it is a haven not just for bibliophiles but also foodies. There is always a queue to contend with at the food stalls located along the periphery of the grounds to avoid littering. There is also an array of stalls selling dry fruits and exotic nuts to stock up one's snack drawer, not to mention papad, chips and a range of other fried nibbles and churans — in short, something for every palate. Is it any wonder then that Bengalis find the book fair irresistible?

Indranil Sanyal,
Calcutta


Teach by example

Sir — An A-plus grade in environmental science in school does not guarantee climate awareness or action among the youth. The lessons begin at home. Parents must train children to be aware of the small steps that can help the planet — reading aloud news reports about climate change to them, having discussions and asking for their suggestions could help make them more conscious about their choices and the waste they generate.

Besides this, parents can also set an example by buying groceries from roadside vendors or local stores where they wrap items in papers or put them directly into reusable bags instead of shopping at supermarkets that generate large amounts of plastic waste. Anything that is compostable should not be thrown away as waste. After all, the best way to teach is by example.

Avinash Jha,
Jharkhand


Novel idea

Sir — If the way to the heart is through the stomach, the postal department has done the right thing by opening — for the first time in the country — a café within the premises of a post office to reach out to the younger generation. Named Siuli, the cafe is located in the historic General Post Office building in Calcutta. The café is not an ornamental one, it has parcel booking counters which are completely functional. This is a brilliant idea. One hopes a visit to the cafe will pique the curiosity of the younger generation enough for them to start writing letters, if only for the sake of novelty.

Kuhel Das,
Calcutta