Letters to the Editor: Putin's war may force many Russian artists to leave
Readers write in Calcutta, Kollam (Kerala), Visakhapatnam, Dibrugarh, Hooghly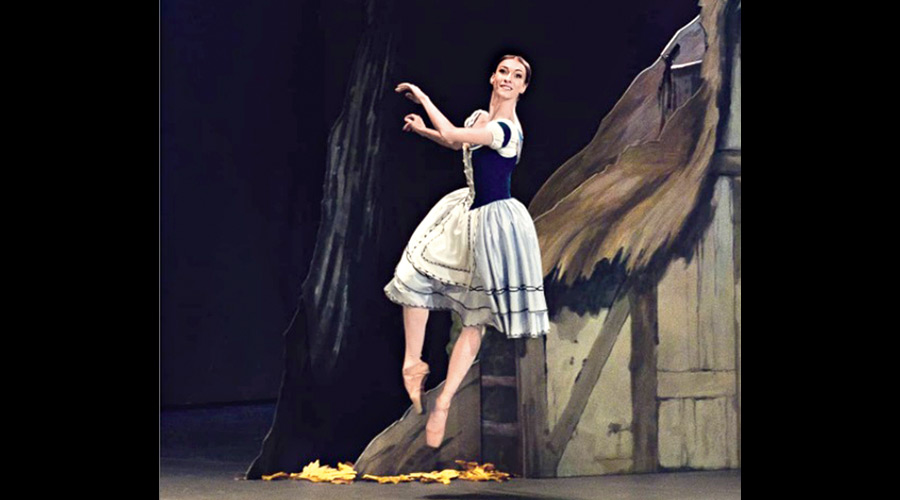 ---
Published 23.03.22, 01:13 AM
|
---
Different rhythm
Sir — The Russian invasion of Ukraine has had a devastating effect on Russian athletes and artists. Most sportspersons have been barred from participating in international events and if they do, they can no longer represent their country. But the Bolshoi Ballet's former prima ballerina, Olga Smirnova, has decided to part ways with the company and join the Dutch National Ballet. This move is reminiscent of the defections of ballet virtuosi, Rudolf Nureyev and Mikhail Baryshnikov, who left the Kirov Ballet for Western companies at the peak of the Cold War. If the boycott persists, many other Russian artists could choose to follow suit. Vladimir Putin's actions may cost the country far more than he anticipated.

Paramita Sen,
Calcutta
Colourful treasure
Sir — It is heartening to know that the United Nations has started a monitoring mission on the Great Barrier Reef to assess whether the site is being adequately protected from climate change. Higher-than-average temperatures have, once again, resulted in severe bleaching in parts of the reef. Since 2016, the Great Barrier Reef has been hit by three mass-bleaching events — heat-stressed corals expel the algae living in their tissues, draining them of their vibrant colours.
Last year, the World Heritage Committee decided not to categorize the Great Barrier Reef as "in danger". This certainly came as a surprise to all those who are aware of the ravages of climate change. The UN must continue to focus on the protection of the reef.

Shovanlal Chakraborty,
Calcutta

Sir — The Great Barrier Reef contains the world's largest collection of coral reefs, with 400 types of corals, 1,500 species of fish and 4,000 types of mollusc. In spite of that the UN has not been consistent in its commitment to the protection of the site. In 2015, the UN indicated that the reef may be downgraded from the World Heritage List. This prompted the Australian government to undertake independent measures to safeguard the reef under the plan, Reef 2050. But the preservation of the Great Barrier Reef should not be the responsibility of the Australian government alone. International organizations, environmental groups and ordinary citizens must do their share to protect marine life.

Rajat Guha,
Calcutta

Equal treatment
Sir — Close on the heels of the Karnataka High Court's verdict upholding the ban on wearing the hijab in educational institutions in the state, the Karnataka government has said that it may include chapters from the Bhagavad Gita in the school syllabus ("Next in 'secular' classrooms: Gita", Mar 20). As expected, many have protested this move. While it is true that the teachings of the Gita hold significance, so do texts from other religions.
It is not wise to mix religion and education — this could lead to bigotry. Our education system should focus on teaching the values of pluralism, equality and brotherhood.

Venu G.S.,
Kollam, Kerala

Sir — The editorial, "Primary shade" (Mar 22), is right to insist that the prioritization of the Bhagavad Gita over other religious texts is discriminatory. India is a multi-religious nation. If the government decides to introduce religious texts in the school curriculum, it should give students the option to choose what they would like to study.

Ashok Kumar Ghosh,
Calcutta

Sir — There is nothing wrong in teaching Hindu religious texts in educational institutions. But why stop at imparting the teachings of the Bhagavad Gita? We should include excerpts from the central texts of all other major religions in India. If pupils are to study the scriptures, it should not be restricted to just one faith.

K. Nehru Patnaik,
Visakhapatnam
Tragic end
Sir — About 100 Himalayan griffon vultures — it is listed as 'near threatened' on the International Union for Conservation of Nature's Red List — died of suspected poisoning by pesticide in Kamrup, Assam ("'Dog trap' kills 100 vultures in Assam", Mar 19). Forest authorities think that these vultures died after they fed on animal carcasses laced with the pesticide, Furadan, which is used to check the menace of strays in the area. The forest department and local authorities must work together and find those responsible for this crime. The culprits should not get off scot-free.  

Sourish Misra,
Calcutta

Sir — Many species of birds and animals die in India because of human negligence. Every year scores of animals, such as elephants, deer, fox, civets and monkeys, are killed in road accidents. But such deaths can be avoided if proper mitigation measures are in place. There should be speed limits along road stretches in the areas with high concentration of wildlife. In case of accidents, drivers should immediately notify the authorities so that injured animals can get medical attention. We must follow certain basic safety protocols.

Meenal Baruah,
Dibrugarh

Notable win
Sir — The American player, Taylor Fritz, defeated Rafael Nadal at this year's Indian Wells Masters ("Fritz halts Nadal's winning streak", Mar 22). Fritz became the first American to lift the title since Andre Agassi won the trophy in 2001. Had Nadal won this tournament, it would have been his fourth title of the season and a record-equalling 37th ATP Masters 1000 championship. But Fritz's tight serve along with Nadal's injuries tilted the match in favour of the former. Fritz must be congratulated for this victory.

Jayanta Datta,
Hooghly