Letters to the editor: Popularity of TikTok not only limited to teenagers
Readers write in from Bhagalpur, Raipur, Calcutta, and Howrah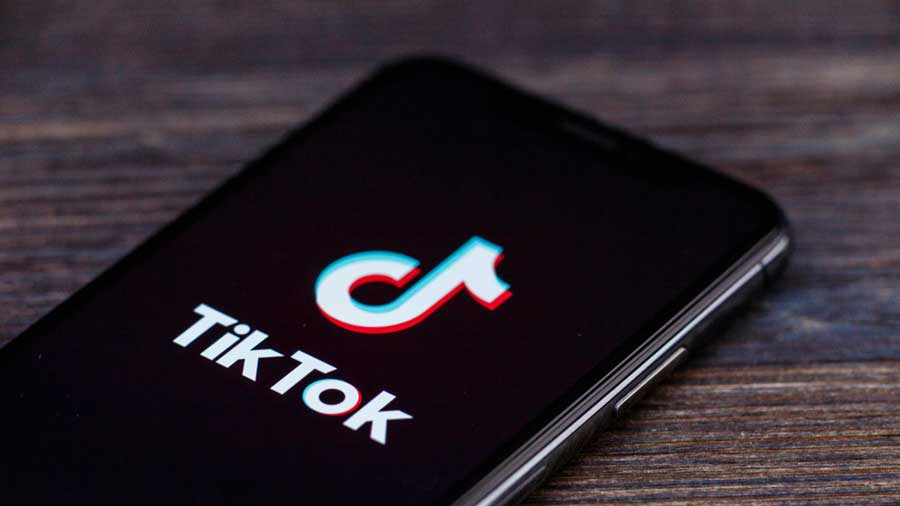 Elderly users of TikTok make up over 14 per cent of its user base
Representational picture
---
Published 25.06.22, 02:42 AM
|
---
Grey is golden
Sir — Recent research from the University of Singapore has shown that although it is reputed for being the virtual playground of teenagers, TikTok is popular among the elderly, some of whom have become content creators with millions of followers. The 62-year-old Ravi Bala Sharma, aka Dancing Dadi, is one such geriatric influencer. Older people are stereotyped as being inept at handling technology and social media. But elderly users of TikTok — making up over 14 per cent of its user base — are showing that grandparents can be 'granfluencers', showcasing their wisdom, vibrance and fierceness.
Sohela Raut, Bhagalpur
Slow burn
Sir — In 2019, India accounted for 39 per cent of all the days of work lost globally owing to high temperatures. Experts predict that by 2030, an estimated 34 million fulltime jobs are likely to be lost to heat. It has been proven that increased vehicular emissions and air conditioning usage, rampant concretisation, and loss of natural vegetation accelerates the creation and exacerbation of the 'urban heat island effect', by which urban areas experience higher temperatures than outlying ones. According to a 2014 Indian Institute of Science report, the ideal tree-human ratio should be seven trees for every person. The ratios in several Indian cities do not meet this target by a long shot — Delhi, for instance, has one tree for every 122 people. Cities must take up greening initiatives on a war footing. But this is not enough. Experts should be consulted to find out what species of trees should be planted. Ornamental and invasive species can do more harm than good.
Rini Singh, Raipur
Sir — Building materials, especially those used for roofing, heighten heat absorption. In Mumbai, for instance, 1.02 million households use heat-absorbent metal or asbestos sheets for roofing, according to data from the 2011 Census. When coupled with poor ventilation and improper orientation and design, urban buildings retain heat at night for prolonged periods. This has dire health implications. The body cannot recover from day-time heat exposure, disrupting sleep patterns and raising mortality risk. It is time building laws set parameters that take into account the changing reality of the world.
Anupam Lahiri, Calcutta
Drive safe
Sir — Studies show that road accidents increase during monsoons. It could be illuminating to look at these given that the monsoons have just arrived in India. Rain makes it hard to see, and that increases crash risk. Some researchers report errors associated with the use of windshield wipers or demisters during rain. There is thus a case for imparting special instructions during driving lessons. A lower speed limit during rain or signage warning people about how rain should change their driving behaviour could also help.
Ravi Nagori, Howrah
Travel bug
Sir — Indian tourists, restless after two years of lockdowns, are now looking for memorable domestic destinations as the pandemic continues to make international travel challenging and expensive. While this is encouraging and should be promoted, the government can do more to ensure that such tourism does not become detrimental to local ecologies and communities.
S.K. Saha, Calcutta
Parting shot
Sir — Summer may be behind us, but not so the time to enjoy mangoes. The mango season had a delayed start this year and yield has been much lesser owing to incessant rains during the flowering season. Many farms are thus just beginning to harvest the fruit. This is good news for Bengalis.
Rima Roy, Calcutta