Letters to the editor: Netflix's inspired by the popular web series, Squid Game
Readers write in from Burdwan, Calcutta, Ujjain, Nainital and Visakhapatnam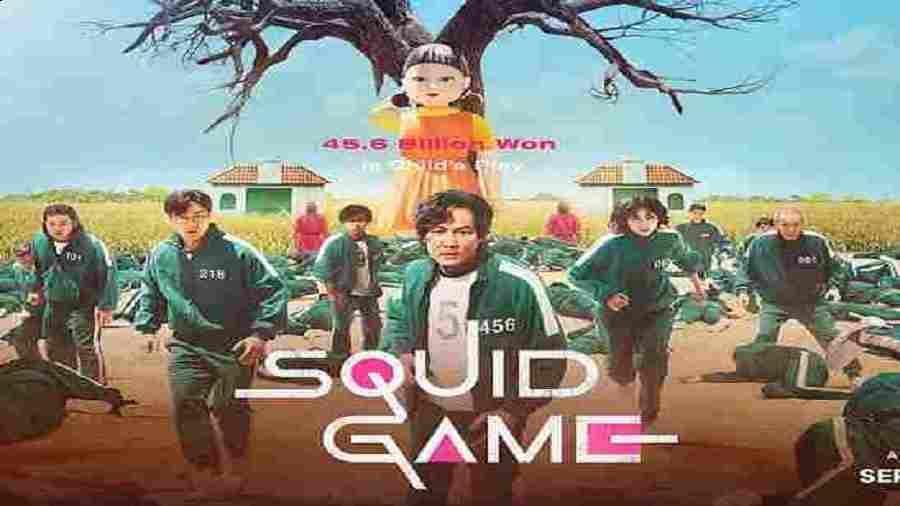 ---
Published 21.06.22, 03:50 AM
|
---
Sir — Netflix recently announced that it is launching a reality television show inspired by the popular web series, Squid Game. Like the series, the reality show will have 456 recruits who will compete against each other. The games will be inspired by those played in the original South Korean series. Anyone who has watched Squid Game will concur that this is a terrible idea. The series was a work of dystopian fiction. It showed that human beings could go to terrible lengths when possessed by greed. It was also a commentary on how the rich oppress the poor and the desperate. A real-life version of the games, albeit a non-lethal adaptation, completely defeats the point that the series tried to make. Netflix should stop trying to milk the popularity of Squid Game. 
Harshita Jain, Calcutta
New bonds
Sir — It is heartening that the European Commission has backed Ukraine's candidacy for membership of the European Union. This comes as a ray of hope for the wartorn country and its people. However, it will lead to retaliation from Russia. Ukraine should thus be sent more advanced military equipment, food and medical assistance to survive this onslaught.
 Suparni Haldar, Calcutta
Sir — The West's support for Ukraine's war efforts will boost the country's morale. The European Commission has now backed Ukraine's European dream. The leaders of France, Germany and Italy recently visited war-ravaged Kyiv and met the president, Volodymyr Zelensky. This is a sign of solidarity. So was the decision of the president of the EC, Ursula von der Leyen, to sport Ukrainian colours while declaring her recommendation that the country joins the EU. She said, "Ukrainians are ready to die for the European perspective. We want them to live with us the European dream." Every gesture counts.
K. Nehru Patnaik, Visakhapatnam
High stakes 
Sir — The decision of the Federal Reserve of the United States of America to hike interest rates by 75 basis points — the steepest onetime hike in nearly three decades — has triggered panic in global financial markets. This seems to be an attempt to try and rein in inflationary pressures. But it may end up being a step towards the derailment of global economic growth. The Federal Reserve's aggressive move may push the Reserve Bank of India to hike interest rates further. This can potentially dampen consumption and make the road to economic recovery more arduous. While hiking interest rates can curb inflation, care must be taken to ensure that they do not harm growth. Given the supply chain disruptions due to the Russia-Ukraine war, inflation will keep rising. Central banks will need to move past interest rate hikes and find more sustainable solutions. M. Jeyaram, Sholavandan, Tamil Nadu "Higher interest rates and quantitative tightening in the United States of America reduce 'push factors' for risk capital coming into emerging markets like India. The latter will face tighter financial conditions in the coming quarters. A rising trade deficit, owing to growth in imports outpacing exports, and several other factors have already caused the Indian rupee to weaken. The latest rate hike by the Federal Reserve will improve yields on US treasuries and reinforce the dollar's strength against the rupee. India must take measures to counter this crisis.
Lee D'Costa, Panaji
Strong image
Sir — At a time when mostly white, male superheroes rule the big screen, the introduction of the Pakistani-Canadian actress, Iman Vellani, as Kamala Khan, the first Muslim lead character in the Marvel Cinematic Universe, marks a significant shift ("Her name is Khan", June 18). Given the marginalisation of Muslims in Hollywood, especially after 9/11, this is a welcome change. The community has, so far, largely been portrayed as victims, criminals and terrorists. Even with widespread movements and debates against racial discrimination, it is still rampant across the world. The hatred against Muslims in India, too, has increased. Only affirmative policies in real life, not films, can change that.
Vijay Singh Adhikari, Nainital
True leadership
Sir — The article, "Despotic democracy" (June 18), by Ramachandra Guha was illuminating. The Tamil intellectual, K. Swaminathan, had said that there are two kinds of political leaders: those who consider themselves indispensable and those who do not. Guha rightly pointed out that this rings true even in 2022. The period between 1947 and 1964 saw leaders truly trying to strengthen democracy in India. A democratic leader is one who is receptive to both advice and criticism and does not encourage the equation of the State with the self. India needs more democratic leaders to lift its millions out of pain and poverty. Parthasarathy Sen, Delhi Help at hand "Sir — The West Bengal minority affairs department has pioneered self-help groups for unemployed male members of the minority community. They can now seek financial assistance for entrepreneurship. The government has also decided to provide skills training. This is a laudable initiative.
Shyamal Thakur, East Burdwan
Treat with care
Sir — Desertification is a serious problem plaguing India. It has about 160 million hectares of arable land, but a large chunk of it has been labelled as distressed soil. Most Indians are dependent on agriculture and if soil degradation continues, food production will fall drastically in the next couple of decades. It takes up to 1,000 years to form one inch of topsoil but it may be lost in the course of one spell of heavy rainfall. Greater awareness about the need to restore soil health is crucial.
 Swati Pandey, Ujjain