Letters to the editor: Netflix lost in translation?
Readers write in from Delhi, Calcutta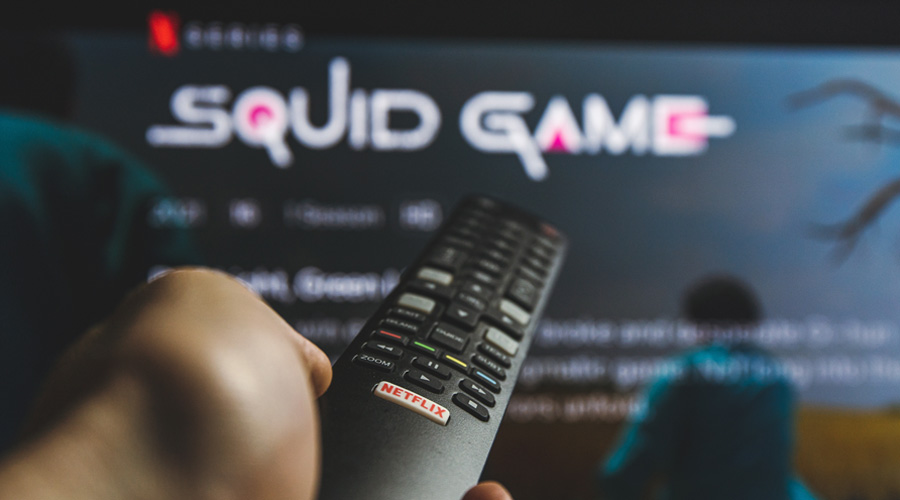 ---
Published 10.10.21, 12:12 AM
|
---
Lost meaning
Sir — The Korean Netflix show, Squid Game, has taken the world by storm with its unique take on class and capitalism. But many bilingual Korean speakers have exposed the show's faulty translations that dramatically affect a non-Korean speaker's perception. This is not the first time Netflix has been guilty of weak translation. Many Hindi shows face similar problems. While it is not possible to always capture the nuances of language, a good translator can make a huge difference. Netflix must invest in hiring quality translators if it hopes to do justice to non-English-speaking shows.
Srirupa Banerjee,
Calcutta
Second best
Sir — It was delightful to read the report, "Beethoven's 10th is finished by a machine" (Oct 3). Ludwig van Beethoven left behind some musical notes and sketchy ideas for the 10th symphony which he could not finish owing to deteriorating health. A group of musicologists and scientists formulated a computer programme to finish the unfinished 10th symphony using his completed symphonies and notes.
While this is a novel effort, a caveat must be added: the genius of Beethoven was such that no two symphonies were alike. While the symphony produced by artificial intelligence may be an excellent piece of music, it will certainly not be as sublime as the original would have been. An interesting experiment would be to follow the same computer programme to try and generate the ninth symphony anew. Then people will have a clear idea about how close to — or far from — the original the new symphony is.
Tapes Chandra Lahiri,
Calcutta
Green deficit
Sir — It is disturbing to see the irresponsibility of our elected representatives and the seeming apathy of the media towards their shortcomings. After a delay of two years, the construction of the skywalk leading to the Kalighat temple is finally set to begin post Durga Puja. But in order to do so, yet another green patch in the city has been appropriated and turned into a marketplace to accommodate displaced shopkeepers.
 Calcutta is inching towards a 'green famine'. Although parks have been taken up by dispensations across the political spectrum, the current one seems more ruthless than most. This is especially scary in the light of a survey published in The Lancet Planetary Health, which ranks Bengal among the top states in India with a high incidence of air pollution-related deaths. In spite of such red flags, the state government does not seem to care. Parks, water bodies and even our internationally acclaimed wetlands are being consumed in the name of development. This is no short of State-sponsored environmental terrorism and should stop immediately.
Chitto Ghosh,
Calcutta
Smokescreen
Sir — The collective obsession with Aryan Khan's arrest is diverting attention from important problems afflicting the nation. Drug busts and arrests at rave parties are neither new nor rare. If Khan is guilty, he will be punished — one hopes given his young age he is given a chance to repent and reform if indeed he is guilty. But surely that is not the biggest problem in the country at present.
Soumyadeep Deb,
Calcutta
Sir — Bollywood has become a convenient scapegoat for the powers that be. Each time it bungles up, it sends the Narcotics Control Bureau to raid Bollywood celebrities. Lakhimpur Kheri is relegated to the back seat while people watch agog the same footage of Aryan Khan being taken to and fro by the NCB. The government's actions are predictable by now, but it is the continued willingness of the people to overlook the real plight of their countrymen that is heartbreaking.
Suvendu Ghatak,
Delhi
Sir — The media seems to have learnt nothing from how hounding Rhea Chakraborty backfired for them.
Rima Roy,
Calcutta