Act now
Readers' Speak: Novak Djokovic's French open win; first anniversary of India-China clash at Galwan valley; educators protest at Oriel College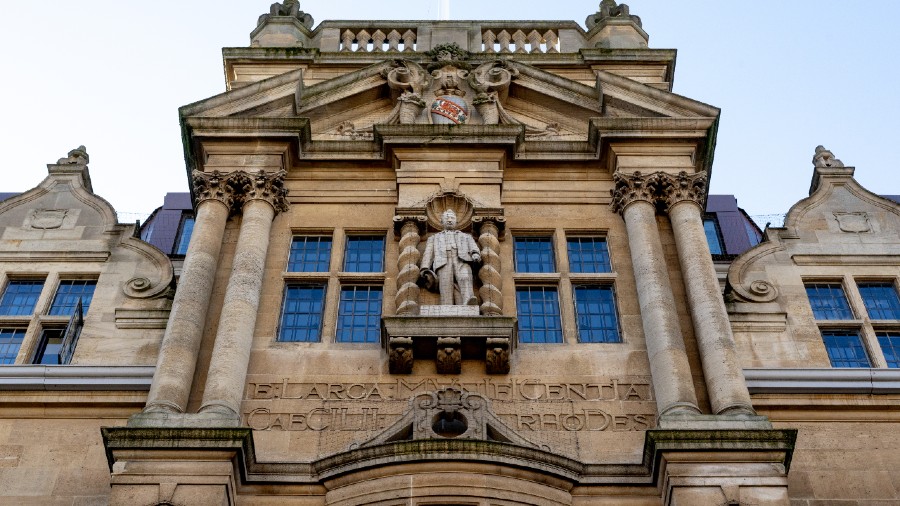 ---
Published 17.06.21, 03:54 AM
|
---
Sir — In an unprecedented development, about 150 academics at Oxford University have refused to teach at Oriel College after it decided to keep the statue of the imperialist benefactor, Cecil Rhodes. The governing body announced last month that it has decided to retain the statue by citing practical reasons. For years, campaigners have petitioned for the removal of the statue of Rhodes in light of his racist past. It is unfortunate that the academics at Oxford have been compelled to take this step. It is time that the administration understood the hurt the statue continues to inflict and remedies the situation.

Ananya Chakraborty,
Calcutta
Momentous win
Sir — Novak Djokovic must be congratulated for winning his second French Open singles title by defeating the Greek athlete, Stefanos Tsitsipas, in a five-setter, hard-fought duel ("Novak's Grecian epic", June 14). The final result tilted in favour of the Serbian at 6-7, 2-6, 6-3, 6-2, 6-4. After losing the first two sets, Djokovic came back strong to clinch the other three sets and finally won the title. With his 19th overall Grand Slam win, Djokovic is only one Grand Slam short of Roger Federer and Rafael Nadal's 20 titles. 
It is quite astonishing that the Serbian player has won the majority of Grand Slam tournaments in the last couple of years. Moreover, Djokovic also holds the record for being the longest top seeded player at 325 weeks. 
The trio of Federer, Nadal and Djokovic have collectively won 59 Grand Slam titles which is a clear indication of their dominance in the sport. While Federer and Nadal might be past their prime, Djokovic, given his stupendous form, is expected to win a few more Grand Slam tournaments before he slows down. All tennis fans are now looking forward to the upcoming matches at Wimbledon. 

Indranil Sanyal,
Calcutta

Sir — Playing in the final game of a major championship is not only about matching the skills and temperament of the opponent, but is also a test of fortitude and determination. That is exactly what was witnessed at the French Open men's singles final where, after being down by two sets, Novak Djokovic fought back to win his 19th Grand Slam title. This proves that it is perseverance that separates a champion from others who might be just as skilled. 

C.K. Subramaniam, 
Mumbai 

Sir — By winning his second French Open tournament on Sunday, Novak Djokovic has become only the third man in the history of the game — after Roy Emerson and Rod Laver — to win all four Grand Slams at least twice in his career. He may be one Grand Slam short in comparison to Roger Federer and Rafael Nadal, but he has already cemented his place in history. He defeated Nadal in the semi-final in a long match and played a five-setter against Stefanos Tsitsipas to win the title. Since he is the youngest of all three greats, it is hoped that by the time he hangs his racquet he would have won more than 20 Grand Slams. It is a great delight to be able to watch these three players at the same time. 

Bal Govind,
Noida

Sir — It was really touching to see how Novak Djokovic gifted his racquet to a young fan who was present at the stadium after his win at Roland Garros on Sunday. Such gestures are rare to come by and the young fan will remember this moment for the rest of his life. This wonderful act of Djokovic proves that he is not only a great sportsman but also a kind human being.
 
Sourish Misra,
Calcutta
One year on
Sir — June 15 marked a year since the clash between Indian and Chinese soldiers at Galwan Valley in which 20 Indian armed forces personnel lost their lives ("Sombre year", June 16). The developments following this incident have made it amply clear that no matter what the rhetoric in public is, New Delhi does not want to engage in warfare with China. The Indian administration is acutely conscious of the power asymmetry that exists between the two countries.
So far, India has attempted a mix of measures — economic restrictions on Chinese companies; international opinion-building and diplomatic mobilization about China's actions, including giving momentum to Quad; constant bilateral negotiations with Beijing across the military and diplomatic domain — to drive home the message that restoring status quo ante is essential. This strategy is yet to succeed. The incident at Galwan is a reminder that India cannot let its guard down at its northern borders.

N. Sadhasiva Reddy,
Bangalore