Letters to the Editor: Inclusivity in performing arts
Readers write in from Calcutta, Nadia, Chennai, Mumbai, Tezpur and Ujjain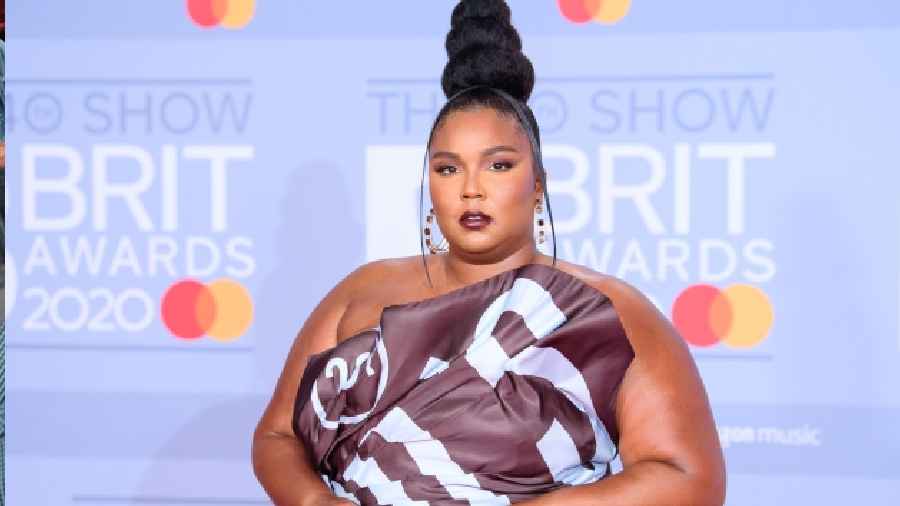 Consumers should point out the mistakes made by artists without bullying them.
---
Published 15.06.22, 02:18 AM
|
---
Room for all 
Sir — Inclusivity in the performing arts is not simply about representation but also depends on the willingness of artists to rectify their missteps. The American singer, Lizzo, who is known for her commitment to body positivity, has removed an offensive term for people suffering from spastic diplegia from a recent song after she was called out by the public. Lizzo recognised the harm that such words can have even when they are not ill-intentioned and extended her apologies. The rise of social media has enabled the people to hold celebrities accountable for harmful words and actions. But consumers should point out the mistakes made by artists without bullying them. Unlearning the harmful legacy of past generations will take time and ample patience. 
Sarmistha Palit, Calcutta
Mindless tragedy
Sir — Last week, two people died in Calcutta under tragic circumstances. A policeman opened fire outside the Bangladesh deputy high commission, killing a passerby before shooting himself dead ("Cop shoots 'in every possible direction'", June 11). This incident must be thoroughly investigated. The Calcutta police must find out if the constable responsible for the shooting was depressed or if there were other reasons for his actions. Police personnel should be encouraged to see mental health experts regularly.
S.S. Paul,  Nadia 
Sir — It was shocking to learn that a young woman died in firing by a constable on duty near Park Circus, Calcutta. It has come to light that the policeman who fired the rounds may have been suffering from depression. Such incidents can be minimised if police personnel undergo regular mental health check-ups. 
Soumojyoti Dey, Calcutta
Be careful
Sir — C. Ponnaiyan, one of the founding members of the All India Anna Dravida Munnetra Kazhagam and a former minister, seems to have suddenly realised that the Bharatiya Janata Party, its ally in Tamil Nadu, is trying to gain a political upper hand ("Watch out", June 13). Addressing a two-day workshop, Ponnaiyan said that the BJP's tendency to push for electoral gains at the expense of its regional allies does not augur well for Dravidian politics.  Such a realisation has come late for the AIADMK. Its bonhomie with the saffron party has already led to electoral losses. However, it is heartening that the AIADMK has begun to realise the problems that are inherent in the BJP's style of functioning. The AIADMK must now try to regain its lost glory. 
Tharcius S. Fernando, Chennai 
Strange idea
Sir — It is surprising that a 25-year-old male teacher has been rejected by several private schools in Chennai simply because he is unmarried. Many schools now prefer to hire male teachers who are married because of the erroneous belief that it will reduce the possibility of sexual harassment in educational institutions. There is a shortage of school teachers in Tamil Nadu, especially in government schools. The state government should streamline the recruitment of teachers in both government and private institutions so that bizarre criteria do not stand in the way of recruitment. 
N. Mahadevan, Chennai 
Historic feat
Sir — The English fast bowler, James Anderson, must be congratulated for claiming 650 wickets in Test matches. He achieved this feat when he bowled out the New Zealand skipper, Tom Latham, during the second Test at Trent Bridge. Anderson is the first fast bowler to take 650 wickets in Test cricket.  Anderson is one of the most prolific English fast bowlers of all time. At 39 years of age, he is older than most of his peers. And, yet, he continues to play exceptionally well. If he is able to keep up his form, Anderson may even rack up 700 Test wickets. 
Indranil Sanyal, Calcutta
Other methods
Sir — ByteDance, the parent company of the social media app, TikTok, is seeking local partners to re-enter the Indian market two years after it was banned by the Centre in the aftermath of the Chinese incursions in Ladakh. There is little to be gained from continuing to ban TikTok. The Indian government must prepare itself for any further attacks by China and focus on strengthening the economy. The only way India can counter China is by becoming an economic powerhouse.
Shruti Pande, Ujjain
New threat
Sir — It seems that another contagious disease is spreading in parts of the world. The norovirus, which induces vomiting and diarrhoea, is notorious for quickly spreading through contaminated food and surfaces. It can affect people of all ages. We must thoroughly wash our hands before eating and maintain hygiene while cooking or serving food. The entire household should be disinfected after each bout of vomiting and diarrhoea. Those infected should remain isolated for at least three days after recovery to minimise the spread of the disease. 
Jubel D'Cruz, Mumbai
Slow death
Sir — Bharalu, a tributary of the Brahmaputra river in Assam, is dying. The waterbody is filled to the brim with garbage. The Guwahati Municipal Corporation should work towards cleaning the Bharalu and impose a strict fine on those polluting the river. The civic body should also consider beautifying the river bank. This could help restore the beauty of the Bharalu.  
Noopur Baruah, Tezpur