Letters to the Editor: Hope Wordle doesn't go behind a pay wall now
Readers write in from Howrah, Calcutta, Alappuzha, Chennai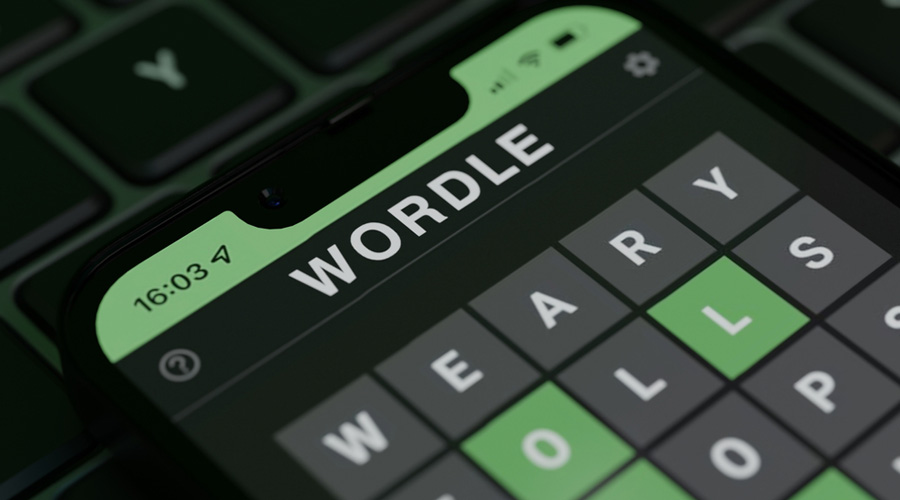 Representational image.
Shutterstock
---
Published 05.02.22, 12:14 AM
|
---
Simple pleasures
Sir — Wordle, the five-letter word game which has become the talk of the town, was recently acquired by The New York Times Company. The game is known for its ad-free, no-frills experience, focusing purely on the joy of puzzle-solving. In the face of protests about a paywall, the company has assured that Wordle will remain free for now. However, there is a good chance that all its unique characteristics will be lost with its induction into the folds of a multi-million dollar corporation. There is perhaps no escape from the monetization of even the simple pleasures of life.
Diptangshu Bose,
Howrah
Costly slip
Sir — At least five unauthorized coal-pickers lost their lives in an abandoned mine belonging to Eastern Coalfield Limited in Dhanbad after it collapsed on them. Many locals, especially the poor, frequently enter these unstable mines, resulting in accidents and loss of lives. The ECL should have properly sealed the mine. The company must be held accountable for failing to follow protocol. 
Amal Mitra,
Calcutta
Sir — Over the years, many people have died in open coal mines. Every time such incidents occur, there is a renewed debate on the need to tighten security in mines, but the situation remains largely unchanged.
Anindita Dasgupta,
Calcutta
Dignified end
Sir — The article, "Good intentions but a bad death" (Feb 1), by G.S. Mudur has highlighted that families and doctors are overwhelmingly focused on artificially prolonging life, drawing out the suffering of individuals on the brink of death. It is tragic that an estimated 3.9 million deaths in India — a third of the annual count — involve grave health-related suffering and impaired quality of life.
There is also a preference among Indians to hospitalize terminally-ill people — even when they know it may not give any relief to the patient — rather than provide palliative care at home. Families must opt for the latter for terminally-ill patients and ensure a restful and dignified death for them, surrounded by loved ones. Doctors, too, must advise families against hospitalization in such cases.
Kiran Agarwal,
Calcutta
Sir — G.S. Mudur has provided an accurate analysis of the global rise in 'bad deaths' — prolonging life through medical intervention even when death is inevitable. The interview with M.R. Rajagopal, the chairman of Palliam India, was insightful. Death is a natural occurrence and we must learn to accept that.
Biswajit Sharma,
Hooghly
Bad idea
Sir — The Centre has taken the right decision by not allocating funds for the SilverLine Project in Kerala in the Union budget of 2022-23. The project seems to be socially, ecologically and financially unviable. Furthermore, it makes little sense for the Kerala government to build a parallel, semi-high speed railway network alongside the Centre's Vande Bharat train services, which will connect every corner of the country, including Kerala.
K.A. Solaman,
Alappuzha, Kerala
Fatal imbalance
Sir — The chief scientist at the World Health Organization, Soumya Swaminathan, has said that it is foolish to think that the world can achieve herd immunity against Covid-19. She rightly pointed out that the costs of this in terms of lives lost would be huge. Indeed, it will be the poor who will have to bear the burden of achieving the so-called herd immunity. Lack of resources and access to quality healthcare will ensure that the economically disadvantaged will die without care. There can be no alternative to a robust vaccination programme and strict adherence to safety precautions.
M.R. Pramod,
Chennai