Letters to the Editor: Hike in bird photography fee at Salt Lake's Central Park
Readers write in from Calcutta, Hooghly and Chennai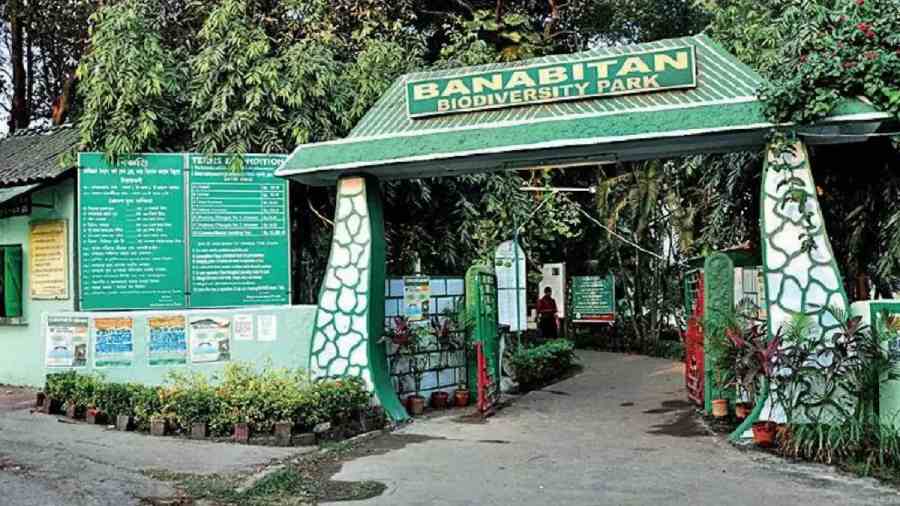 Salt Lake Central Park
File picture
---
Published 04.12.22, 04:24 AM
|
---
Cap the lens
Sir — The charge for bird photography at Salt Lake's Central Park has been hiked to Rs 250 and that for videography to Rs 300. While amateur ornithologists are distressed by the exorbitant prices and have complained about this, couples who frequent the park have breathed a sigh of relief at the prospect of a reduced number of eager 'birdwatchers' who often aim their binoculars and cameras at the love birds. They are not alone in rejoicing. Birds, who do not have a moment's respite in this age of Instagram photography, are chirpier since the crowds have thinned out.
Annesha Das, Calcutta
Gaps remain
Sir — The upcoming panchayat elections in West Bengal have prompted the chief minister, Mamata Banerjee, to visit remote places in the Sunderbans to gauge the problems faced in these areas ("Detour to track rural problems", Dec 1). She distributed clothes and woollens among people. However, one cannot help but note that in spite of programmes like Duare Sarkar and Didi ke Bolo, the Trinamul Congress has failed to address the grievances of people, especially those in the Sunderbans. It remains to be seen whether the chief minister acts on the complaints she has received this time.
Jahar Saha, Calcutta
Read more
Sir — Saikat Majumdar accurately underlined the dependence of the youth on interactive apps like YouTube, Duolingo, Discord and so on instead of books and other traditional means of learning ("Image over text", December 1). The habit of reading books is gradually receding among young people. The advent of 5G connections is bound to increase this dependence. One hopes that future generations will not let technology stop their pursuit of textual knowledge.
Sukhendu Bhattacharjee, Hooghly
Massive loss
Sir — It is shocking that a farmer in Karnataka had to travel 416 kilometers to sell his stock of 205 kilograms of onions for a paltry sum of eight rupees. The price given to farmers by the government is not great either. Moreover, these same onions are retailed to customers for exorbitant sums. In this rigged system, it is farmers who end up losing.
N. Mahadevan, Chennai
Heavy heart
Sir — Laxmi, the 32-yearold elephant from the famous Sri Manakula Vinayagar temple in Puducherry, expired recently, leaving locals distressed. The pachyderm who had served in the temple for over two decades had a great relationship with the devotees because of her friendly temperament. Laxmi's death has saddened many people who also took part in the tusker's farewell procession.
Ranganathan Sivakumar, Chennai
Sir — The outpouring of love at the death of the temple elephant, Laxmi, was touching. But what is being ignored is that these animals are often beaten to break and tame them. Further, while they meet devotees regularly, they are chained and lonely. This is no life. Many Indians worship elephants; we should know better than to treat the pachyderms in this way.
Dahlia Roy, Calcutta
Parting shot
Sir — The book fair is perhaps the most eagerly awaited event on the annual calendar for many Bengalis. The focal theme of this year's boi mela, which will be held from January 30 to February 12, will be Spain ("January 30 kickoff for Book Fair; theme Spain", December 1). This will be a good opportunity for readers from across West Bengal to learn about Spanish literature and authors.
Sourish Misra, Calcutta