Letters to the Editor: 'Helicopter parenting' is a dangerous trend
Readers write in from Calcutta, Maruthancode, Hooghly, Visakhapatnam, East Burdwan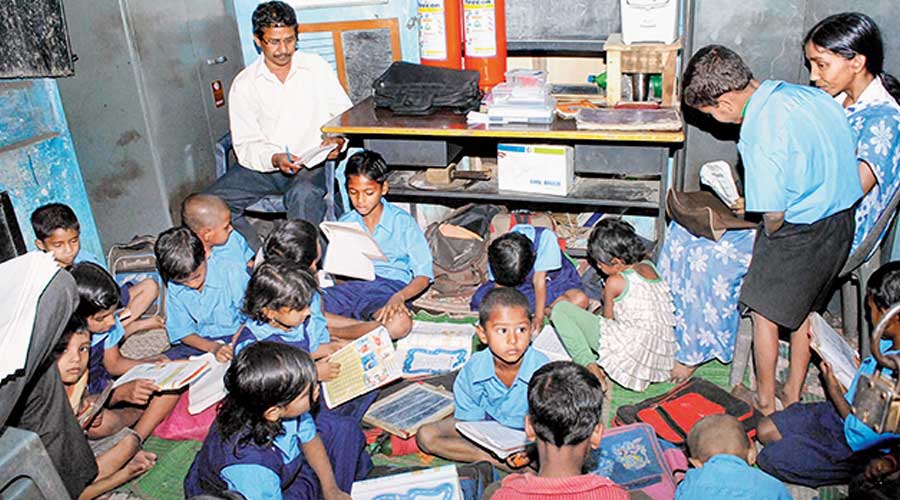 Representational image.
File picture
---
Published 19.02.22, 01:19 AM
|
---
Let them grow
Sir — In spite of an abundance of books on parenting, there is no proverbial rulebook on how to raise a child. So parents, overwhelmed with the dos and don'ts, are often overtly involved in their children's lives, a phenomenon known as 'helicopter parenting'. They attempt to micromanage every aspect of their lives, including their choice of friends. But making mistakes and learning from those errors are essential to growth. While some interventions are necessary, parents should know when to step in and when to let their kids stumble a little.
Kuhu Mullick,
Calcutta
Crucial meet
Sir — The chief minister of West Bengal, Mamata Banerjee, has reached out to her counterparts in Tamil Nadu and Telangana, M.K. Stalin and K. Chandrashekar Rao, respectively, in a bid to forge an alliance among non-Bharatiya Janata Party-ruled states. The meeting is likely to be held after the results of the ongoing elections in the five states have been declared.
Although the conclave will focus on the Centre's dismantling of the federal structure and the alleged overreaches by governors in non-BJP states, it may also shed light on the priorities of the Opposition parties. While Banerjee is a staunch critic of the Congress, Stalin has been vocal in his support for the Grand Old Party. These differing outlooks are bound to create friction.
G. David Milton,
Maruthancode, Tamil Nadu
Sir — Mamata Banerjee is keen on forging a partnership among non-BJP states. But any attempt to exclude the Congress will be disastrous.
Nandana Bagchi,
Calcutta
Bridge the gap
Sir — Basic literacy in Bengal has witnessed a significant improvement in the past few years. But concerns remain about the quality of education, especially in government schools. Thus, a public-private partnership in school education might be the right step forward ("Bengal mulls PPP schools", Feb 16).
If adopted, this endeavour could combine the best of both worlds. The government can offer infrastructural and policy support, while the private sector can bring in innovative technology and qualified teachers. The idea certainly has merit.
Swarnali Mukherjee,
Calcutta
Just venture
Sir — The article, "Problematic linkage" (Feb 15), by Kshitij Goyal overstates the drawbacks of linking voter IDs with UIDAI's Aadhaar data. Multiple registrations of the same voter ID — although not always intentional — is a persistent problem. Furthermore, a parliamentary standing committee has unanimously recommended linking the two.
But Goyal is right to wonder if the proposed linkage will infringe on citizens' right to privacy. The government must ensure that the process is transparent so that people have no reason to be anxious.
Sukhendu Bhattacharjee,
Hooghly
In chains
Sir — It is alarming that 75 per cent of the total number of inmates in Indian prisons are either detainees or under-trials ("Ever on trial", Feb 16). Although several high-powered committees have been set up, lack of funds and adequate infrastructure continue to impede their functioning. The government must take note of such problems if it hopes to improve the situation.
K. Nehru Patnaik,
Visakhapatnam
Parting shot
Sir — The advent of spring used to be accompanied by the dulcet tones of cuckoos and a warm breeze. But environmental pollution has erased many of the signs characteristic of this time of the year. If we want to hear the chirping of birds and smell the seasonal flowers in cities again, we must work towards curbing pollution.
Arindam Nandi,
East Burdwan