Letters to the Editor: Even Pide Piper's music cannot rid Indians of their lack of civic sense
Readers write in from Calcutta, Ujjain and Boston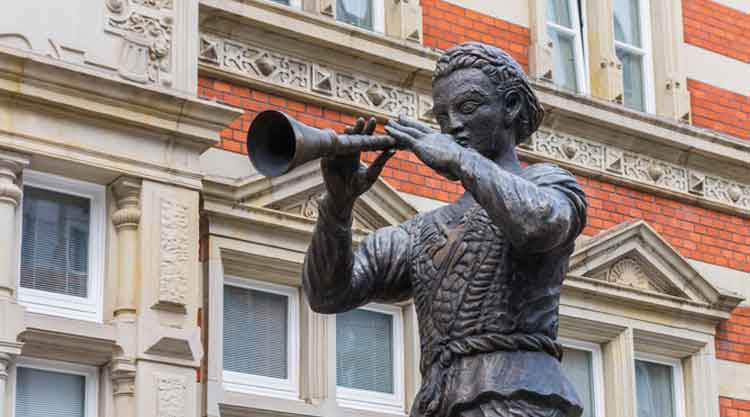 Representational image.
Shutterstock
---
Published 14.02.22, 12:52 AM
---
Turn a deaf ear

Sir — The Pied Piper was known for ridding Hamelin of rats with his music from his flute. Perhaps this is what inspired Taiwan — once called 'garbage island' — to play music from garbage trucks which appear every night to collect the trash. People come flocking to the trucks, drawn to the tune of, say, "Fur Elise". In parts of India, too, there are people who come to collect the trash. While their shrill whistle is no match for the "Fur Elise", it must be pointed out that it is public apathy that is the actual reason behind Indian streets overflowing with garbage. It is not uncommon for people to just dispose their waste on the street outside their house. Even the Piper's music cannot rid Indians of their lack of civic sense.

Debdatta Ghosh,
Calcutta

Guards down

Sir — The Centre has allowed fully-vaccinated passengers from 82 countries to skip the mandatory quarantine period on entering India from today. The requirement of compulsory on-arrival testing for passengers from certain countries identified as 'at-risk' has also been removed. While it makes economic sense, it may not be the best idea to let our guards down just yet.
 
It is true that the number of cases has seen a steady decline, but it must not be forgotten that this is because a lot of people now use rapid antigen tests at home and thus go unregistered. Any progress made in the past two months will be lost unless the government puts adequate precautions in place.

S.K. Saha,
Calcutta

Sir — It is now clear that there is no way of eliminating the coronavirus completely. The idea of achieving herd immunity is misguided too, since newer variants of the virus exhibit high reinfection rates. In this light, the reopening of schools and the normalizing of air travel make perfect sense. But this also means that countries the world over will have to learn to prioritize equitable health care that is easily accessible to all.
 
Citizens must be taught the importance of hygiene — in countries like India where a large part of the population cannot afford something as basic as soap, the toll taken by infectious diseases is high. It is time to move forward, reclaim and repair the social and economic remnants of the pre-pandemic period.

Rituparna Biswas,
Calcutta


Cook up a storm

Sir — Globally, women's jobs are 1.8 times more vulnerable to the Covid-19 crisis than those of men, according to a report by the McKinsey Global Institute. There has been much talk about this, and rightfully so. But comparatively little has been said about the number of women who became entrepreneurs during the lockdowns. Cloud and home kitchens run by homemakers popped up across the country, aided by social media and food app aggregators. But unless these women are supported by both society and the State, these businesses are unlikely to be sustainable.
 
The formation of cooperatives is a known way to help small-scale women entrepreneurs. The Union budget presented by India's first full-time woman finance minister could have kept this aspect in mind. But the budget had precious little for women.

Yashodhara Sen,
Calcutta


Right balance

Sir — A new study has found that eating healthy could extend the lifespan by six to seven years in middle-aged adults, and by 10 years in young adults. The researchers brought together data from studies on diet and
longevity and the Global Burden of Disease study. The ideal diet includes more legumes (beans, peas and lentils), whole grains (oats, barley and brown rice) and nuts, and less red and processed meat.
 
A decade back, this would have come as good news for Indians. But processed food now permeates the Indian diet. What is more, one of the reasons for this is the rising cost of fresh food — it is directly affected by fuel prices. The government must spread awareness about eating healthy and ensure that the public distribution system provides for a balanced diet. More important, the gaps in the PDS must be plugged.

Vishal Patidar,
Ujjain


Strong ties

Sir — In spite of its best efforts, the Narendra Modi-led Bharatiya Janata Party government has not been able to sunder the ties that bind the people of India. A unique gathering at Ludhiana's Rose Garden was proof of this. People from different communities participated in a langar. Hindus, Muslims and Sikhs brought cooked delicacies unique to their cultures and ate together at this community potluck. According to the organizers, it was not just a meal, but a firm answer to political parties who are trying to divide the voters on the basis of religion ahead of the polls slated for February 20.

Surhit Sur,
Calcutta


Deep trouble

Sir — Shark fin is one of the most expensive fish products in the world. A paper in Nature found that since 1970, oceanic sharks and rays have seen a 71 per cent decline in their populations, owing to a massive spike in fishing pressure. Even though shark fin trade is banned in India, it continues to flourish. In fact, the country is the third-largest shark catcher in the world, even though there is hardly any domestic market for shark fins.
 
One of the reasons the trade flourishes is that several species of sharks are not covered by wildlife legislation in India. This needs to change. The government should keep this in mind while amending the Wild Life (Protection) Act.

Nidhi Nagori,
Boston, US

Sir — Sharks netted as bycatch are often sold instead of being safely released back into the sea. Three persons were recently detained in Kanniyakumari owing to this. More awareness needs to be raised about the illegality of the shark trade.

Soumya Dasgupta,
Calcutta