Letters to the Editor: Elon Musk on a shopping spree
Readers write in from Calcutta, Nadia, West Burdwan, Mumbai and Kerala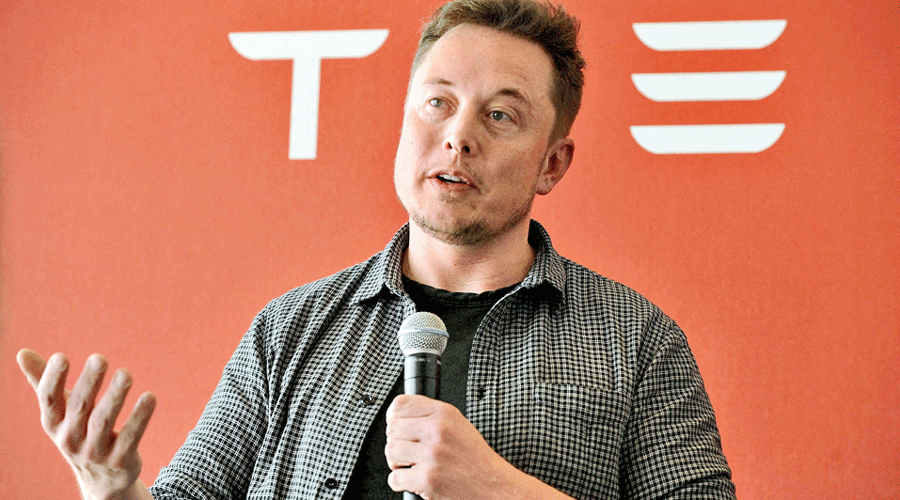 ---
Published 01.05.22, 03:07 AM
|
---
Retail therapy
Sir — Elon Musk, the Tesla chief, seems to be on a shopping spree. Soon after buying Twitter, he has allegedly set his eyes on purchasing Coca-Cola, apparently with the intent of putting the cocaine back in the drink. The fast-food chain, McDonald's, is rumoured to be next on Musk's wishlist. However, Musk's retail therapy raises important concerns. The billionaire is known for his brash and unscientific thoughts — his disregard for Covid norms being just one such instance. What, one wonders, will come of these businesses at the hands of a megalomaniac businessman with harebrained plans?
Nilanjan Saha, Calcutta
Blame game
Sir — The chief minister of West Bengal, Mamata Banerjee, has countered allegations made by the prime minister, Narendra Modi, regarding Opposition-led states not reducing the value-added tax on fuel ("Modi mixes oil and Covid, ignites Dynamite Didi", April 28). Banerjee rightly said that it was neither fair nor feasible for states to reduce the VAT when the cess and the surcharge, which are levied by the Centre, continue to be high. While the Centre's levies on petrol have only increased since 2014, little of this revenue has been shared with the states. This is unfair and goes against the spirit of cooperative federalism. 
S.S. Paul, Nadia
Sir — The war of words that broke out between the prime minister and the chief ministers of Opposition ruled states on fuel prices reveals the cracks in Indian federalism ("On fire", April 29). It is always the common people who have to bear the brunt of such tussles. Exorbitant fuel prices, inflation and falling interest rates are pushing the middle classes towards destitution. The Centre and the states must work together to ease their burden.
Suparna Banerjee, West Burdwan
Looming disaster
Sir — At a time when several parts of the country are experiencing a heat wave, an unprecedented shortage in coal is causing blackouts in many states. The Centre is trying in vain to pass the blame for the crisis on to the states ("Centre wakes up to coal shortage", April 30). The measly stock of coal left with thermal power stations and mining companies belies the Centre's claim that it has taken steps to boost supplies. The energy crisis has also struck just when the economy is beginning to open up after the pandemic. The rise in economic activities naturally raised the demand for electricity. Even importing coal may not be enough to offset the impending disaster.
Bhagwan Thadani, Mumbai
Grim statistics
Sir — A report prepared by the research firm, Centre for Monitoring Indian Economy, paints a grim picture of unemployment in India. It shows that a significant number of people are no longer even looking for jobs owing to widespread frustration at not being able to find suitable employment. It is particularly demoralizing for women as data suggest that about 21 million women have disappeared from the workforce. This is an ominous sign. Unemployment has persisted in spite of repeated promises of creating more jobs from the government. At present, only a drastic measure might be able to solve the problem.
Venu G.S., Kollam, Kerala
Parting shot
Sir — Panta bhaat — which is made by soaking and fermenting cooked rice in water — is a popular dish in West Bengal and several other states of eastern India. One only needs to add onions, green chillies and mustard oil to it and the dish can be savoured with any kind of fritter. It not only tastes delightful but its cooling properties also make it a perfect summer lunch.
Sourish Mishra, Calcutta