Letters to the Editor: Covid shadow on Beijing Winter Olympics
Readers write in from Siliguri, Calcutta, Visakhapatnam, Chennai, Gwalior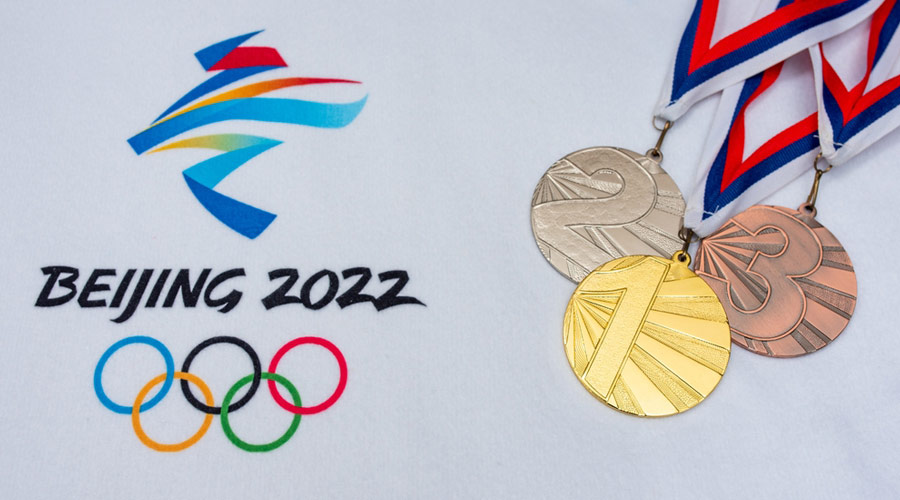 ---
Published 28.01.22, 12:19 AM
|
---
Safety first
Sir — Public safety must be paramount. Less than two weeks before the Winter Olympics are scheduled to begin in Beijing, China has seen an uptick in confirmed Covid-19 infections, with at least 23 Games-related personnel testing positive. Although the figures are much lower than most other countries, this will likely change when athletes from around the world arrive in China. In spite of stringent safety measures, several athletes and staff tested positive during the Summer Olympics in Tokyo last year. The authorities must ensure that all safety protocols are maintained so that the number of infections does not spiral out of control. 
Amiya Sen,
Siliguri
Looming crisis
Sir — It was shocking to learn that around 1.3 million people lost their lives to superbugs because of antimicrobial resistance ("Danger ahead", Jan 26). Furthermore, the Interagency Coordination Group on Antimicrobial Resistance estimates that drug-resistant fatalities could reach 10 million globally per year by 2050. These are alarming numbers.
The primary source of AMR has been identified as the overuse of antibiotics; Indians are guilty of indiscriminate self-medication. There is also an urgent need to fast-track research on antibiotics which has remained stagnant for the last few decades. Unless we take immediate steps to rectify the problem, many lives will be lost to preventable diseases.
Suparni Haldar,
Calcutta
Sir — People who have grown up in households with medical professionals have always known that antibiotics should not be used at the drop of a hat. But many people self-medicate when they catch a cold and use antibiotics. The repercussions of the misuse of life-saving drugs are now right before us. The rising threat of superbugs must be taken seriously.
Ananya Chakraborty,
Calcutta
Downward curve
Sir — There is no doubt that the growth of the Indian economy now resembles the K-curve and not V as the Centre would like to believe ("Fall and rise", Jan 27). There is plenty of data to confirm that the rich have only become richer in the last few years while the poor have been pushed further into debt. Last year's budget was lacking in several aspects. It remains to be seen what the finance minister, Nirmala Sitharaman, unveils in this year's budget.
K. Nehru Patnaik,
Visakhapatnam
Gaps remain
Sir — The squad selection for the Indian men's cricket team, which is set to play against West Indies in a series of limited-over matches next month, leaves room for improvement. As expected, most of the top players have been included in the team. However, it may have been wise to rest K.L. Rahul and Rishabh Pant for the time being and instead select young, upcoming players. Both Rahul and Pant have performed inconsistently at the recently-concluded South Africa tour and should have been given time to reflect on their shortcomings.
N.V. Krishnan,
Chennai
Sir — The Indian cricket team's performance in South Africa showed that there are numerous problems plaguing the Men in Blue. In such a situation, playing back-to-back series, without an adequate break in between, is inadvisable. It is imperative that the Board of Control for Cricket in India thoroughly evaluates each player on the roster. They must earn their place on the team.
Rashika Singh,
Calcutta
Glorious sight
Sir — The picture of a library tweeted by the author, Don Winslow, has drawn admiration from all quarters ("Book Warmth", Jan 25). It is ironic that we fawn over the sight of libraries filled with books but opt for a quick search on the internet when we need any information. The internet, with its plethora of resources, is certainly necessary and convenient but the knowledge gained by spending hours reading a book is irreplaceable. 
Ashok Kumar Ghosh,
Calcutta
In remembrance
Sir — Every year, on January 27 — the Allied Forces liberated Auschwitz-Birkenau on this day in 1945 — we observe International Holocaust Remembrance Day to mourn those who lost their lives to the Nazi regime. Nearly six million Jews were systematically murdered in Europe by Nazi Germany and its collaborators. But as the world increasingly becomes divided along racial, religious and political lines, it seems that the lessons of the Holocaust have largely been lost.
The founding president of Genocide Watch, Gregory Stanton, has warned that India is displaying early signs of genocide — the call for the killing of religious minorities at the Dharma Sansad in Haridwar was particularly alarming. The Centre must heed this warning.
Rajlakshmi Chatterjee,
Calcutta
Sir — Almost 80 years after the Holocaust, many countries around the world are on the brink of genocide. It is unfortunate that India, built on secular ideals, is guilty of mistreating religious minorities. We must ensure that the situation does not deteriorate further.
Radhika Sharma,
Gwalior
Parting shot
Sir — It was shocking to learn that at least eight people lost their lives and 38 were injured in a stampede at a stadium in the capital of Cameroon, Yaoundé, which was hosting an Africa Cup of Nations soccer match. The maddening rush of fans to see the match between Cameroon and Comoros was unimaginable. The authorities should have handled the crowd better.
Sourish Misra,
Calcutta