Letters to the Editor: Corporate dress codes are self-defeating
Readers write in from Calcutta, Chennai, Nellimarla (Andhra Pradesh), Dibrugarh, Kohima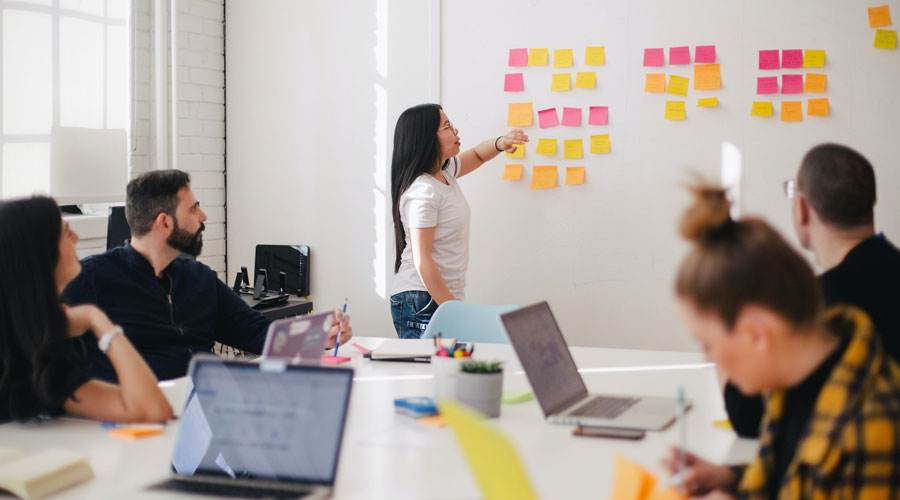 Representational image.
Library
---
Published 16.03.22, 12:33 AM
|
---
Needless rules
Sir — Most corporate offices require their employees to adhere to a strict dress code. While both men and women must don professional attires, there are a few more rules that women are expected to keep in mind — some offices insist that women put on makeup. Of course, one must be well-dressed without looking garish — it is okay to wear jewellery but it should not be 'too bold'. Hearteningly, there seems to be a discernible shift in attitudes. Several offices have relaxed the dress code or have done away with it altogether. Employees' capabilities have little to do with their outward appearance. They, especially women, should not feel that they have to look a certain way to be taken seriously at work.  

Srestha Chakraborty,
Calcutta
Grave error
Sir — It is incomprehensible how India could accidentally fire a missile towards Pakistan because of a technical failure ("Accidentally fired missile into Pak, says India", Mar 12). Since then, India has apologized for the mishap and it seems that Pakistan is open to an amicable resolution to the crisis. But such an incident should not have happened in the first place. Those responsible for the callous handling of weapons should be held accountable.

Tharcius S. Fernando,
Chennai

Sir — While it is understandable that Pakistan is concerned about India's lapses in defence measures that led to the accidental firing of a missile, it may not be a good idea to conduct a joint probe by the two countries. Nevertheless, this should serve as a lesson for India. The misfiring could have led to a full-scale crisis. The relations between India and Pakistan have always been tense. There is little room for error.

D.V.G. Sankararao, 
Nellimarla, Andhra Pradesh

Sir — The Pakistan government has raised meaningful questions about the missile misfiring and India should look into the technical malfunction post-haste. It is a relief that both countries are trying to resolve the problem calmly. India must conduct a thorough probe and ensure that such an incident does not recur. Neither India nor Pakistan can afford to go to war.

Meenal Baruah,
Dibrugarh

Top of the world
Sir — Two stalwarts of the Indian women's cricket team scripted history during this year's ICC Women's World Cup. The Indian skipper, Mithali Raj, broke the record for leading the team for the highest number of matches — 24 — during the World Cup, surpassing the Australian cricketer, Belinda Clark, who had led her team in 23 matches. During the same match, the veteran Indian pacer, Jhulan Goswami, became the all-time highest wicket-taker in the history of the Women's World Cup with 40 wickets — the record was previously held by Lynette Fullston who took 39 wickets during her career. This is a proud moment for Indian cricket.
The Women in Blue have, so far, performed well at the World Cup. The Indian team defeated West Indies by a huge margin of 155 runs. Smriti Mandhana and Harmanpreet Kaur, too, must be lauded for their stellar performances. Hopefully, India will be able to lift its maiden trophy this year.

Kavitha Srikanth,
Chennai

Sir — The star pacer, Jhulan Goswami, must be congratulated for breaking the record for taking the most number of wickets at the ICC Women's World Cup. With this stupendous feat, Goswami has shown, once again, that she is one of the best pacers of all time. Her illustrious career should be an inspiration for all budding cricketers.

Sourish Misra,
Calcutta

Sir — Mithali Raj and Jhulan Goswami have had long and illustrious careers in professional cricket. And, yet, their achievements are not celebrated on a par with their male counterparts. This is shameful.

Sarmistha Ghosh,
Calcutta

In flames
Sir — Few are aware that Indian forests are becoming increasingly vulnerable to wildfires ("Flame alert", Mar 14). In April 2021, Uttarakhand reported 45 incidents of forest fire within a span of 24 hours. The Dzukou valley fire in Nagaland, which broke out in December 2020, was doused after two weeks. By that time, 200 acres of land was reduced to ashes. This is alarming. The wildfires in Australia and California devastated thousands of lives and caused irreversible damage to the ecosystem. We must take precautions before it is too late.

Martha Rose,
Kohima
Sir — The editorial, "Flame alert" (Mar 14), is right to insist that forest-dependent communities and the government must come together to manage and arrest the threat of forest fires in India. We must take timely measures to protect the environment.

Suparni Haldar,
Calcutta
Old delights
Sir — It is good to know that the Maidan canteens are seeing a steady footfall ("Hearty fare, old faces: Maidan canteens field a comeback", Mar 14). The canteens dotted along the Maidan used to be a must-visit spot for sports fans. The vegetable or chicken stew with local bakery bread — Central Excise canteen is most famous for it — is usually the first choice. There was a time when many would sit with a cup of tea and fish fry at the Kabaddi tent for an afternoon chat.
However, with the Covid-19 restrictions in place for the past two years, the canteen owners are struggling to stay afloat. As the city slowly returns to normalcy, many of the canteens' former patrons are regularly visiting the stalls. These iconic places are finally coming back to life.

Dyutiman Bhattacharya,
Calcutta