Letters to the Editor: Buying and selling of sanitary pads must be normalized
Readers write in from Calcutta, Coimbatore, Ludhiana, Kanpur, Chennai, Ghaziabad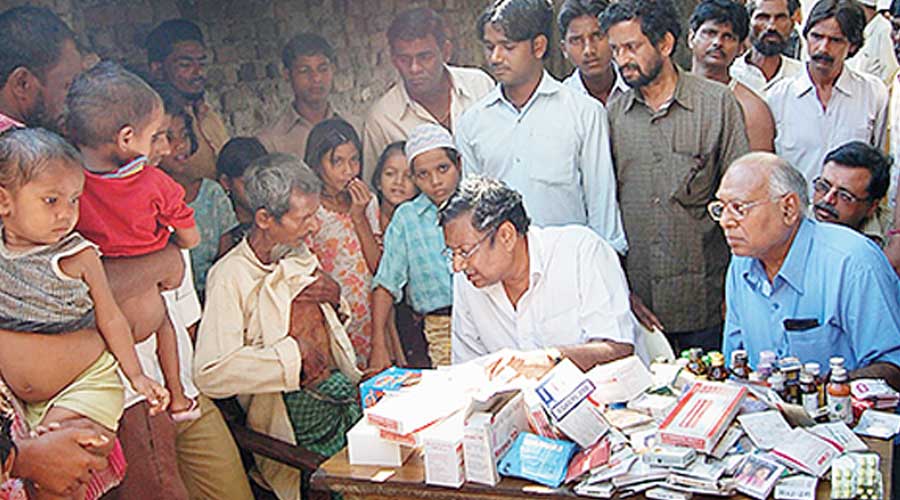 Representational image.
File picture
---
Published 12.03.22, 02:25 AM
|
---
End the shame
Sir — Whenever someone asks for sanitary napkins at a pharmacy, other customers look at the person with shock and disdain. Then, the shopkeeper swiftly and discretely puts the packet of sanitary napkins inside a black, opaque plastic bag and shiftily hands it over to the customer. The association of menstruation with impurity and, thus, shame, lies at the core of such interactions. The behaviour enables the systemic ill-treatment of women — menstruating women are still barred from certain activities. At the very least, the buying and selling of sanitary pads must be normalized.

Meghna Bose,
Calcutta
Steady steps
Sir — It is good to know that India is resuming regular international commercial flights from March 27. They had been disrupted by the pandemic for the last two years ("Flight ban to end", Mar 9). Special passenger flights have been operating since July, 2020 under air bubble agreements. Now airlines can function with their original passenger capacities.
This will certainly facilitate the economic recovery of the aviation and tourism industries. Travel search queries for destinations like Australia, the United States of America and the United Kingdom have seen an uptick. However, the Ukrainian crisis will pose problems for those hoping to travel to Europe or the Middle East.

M.R. Jayanthi,
Coimbatore

Urgent need
Sir — The doctor-patient ratio in India is dismal. According to one study, there are only five active doctors per 10,000 people with adequate medical qualifications. This is much below the World Health Organization's recommendation of 44.5 doctors, nurses and midwives per 10,000 population.
The pandemic laid bare the dire situation in India. Further, the crisis in Ukraine revealed that a large number of students opt to study medicine outside India because of the exorbitant cost of medical education. The Centre should revamp the admission process and increase the number of seats in government colleges. These changes will be crucial to plugging the gaps in the healthcare system.

Sunil Chopra,
Ludhiana
Sir — Medical education in India is mired in problems. Not only is it expensive but there are also several complaints regarding the conduct of the entrance examination. It is thus not surprising that a significant number of students choose to study medicine in foreign countries. The government must open its eyes and address the troubles plaguing medical education in India.

Kirti Wadhawan,
Kanpur
Sir — There are few government medical colleges in India and private education is ridiculously expensive. This must be rectified as soon as possible.

Ananya Chakraborty,
Calcutta

Flaws within
Sir — A special court in Madurai has sentenced 10 people convicted of the murder of the Dalit student, V. Gokulraj, to life imprisonment. Reportedly, Gokulraj's mother, V. Chitra, was expecting the capital punishment for the accused but is still satisfied with the verdict. It is the taxpayers' money that is spent for the upkeep of the prisoners who have been awarded life imprisonment. This money could have been used for the uplift of the people of the country.

N. Mahadevan,
Chennai

Parting shot
Sir — Bhagoriya is a festival celebrated by some indigenous communities in Madhya Pradesh and Maharashtra. On this occasion, people can choose their life partners and elope if needed. But tribal festivals tend to be marginalized
because of societal bias. The Centre must list tribal festivals as government holidays and accord them the same importance as other community celebrations.

Bhavya Bansal,
Ghaziabad