Letters to the Editor: Banning books has no place in a democracy
Readers write in from Mumbai, Maruthancode (TN), Ujjain, Delhi and Calcutta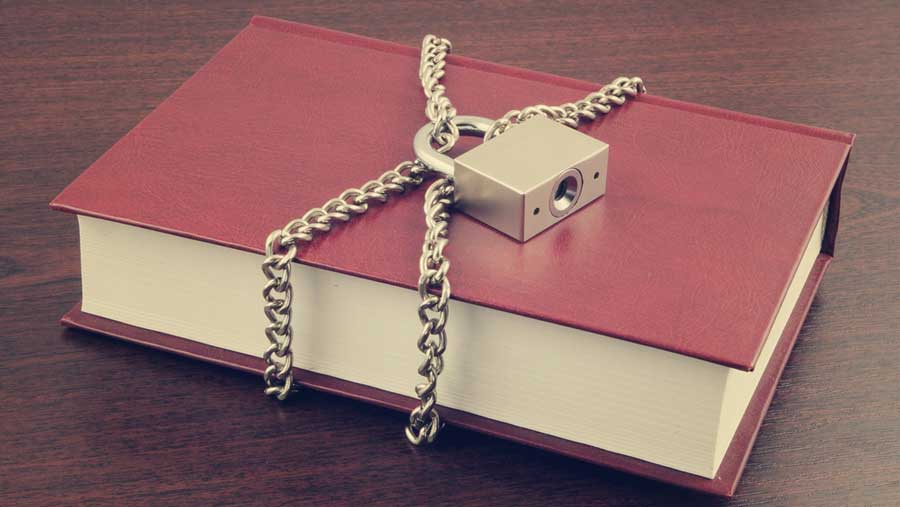 Representational image.
Shutterstock
---
Published 16.11.21, 02:48 AM
|
---
Douse the flame
Sir — It seems that Ray Bradbury's premonitions in Fahrenheit 451 may be coming true in the United States of America. Recently, two members of the Spotsylvania County School Board in Virginia advocated for the burning of certain books; this came on the heels of the school board's decision to remove "sexually explicit" books from the shelves. While banning or censoring books is not new, such actions are usually associated with repressive regimes and have no place in a democracy. American society is at a precarious juncture in history. But the nation is also, hearteningly, home to a growing number of socially and politically aware youth. Hopefully, such notions will be met with resistance before they can take root.  
Anamika Saha,
Calcutta
Brutal act
Sir — The attack on an Assam Rifles convoy in Churachandpur, Manipur — it led to the death of five armed personnel, including a commanding officer, and two family members — is condemnable ("Colonel, wife and child killed", Nov 14). Two militant groups — People's Liberation Army and Manipur Naga People's Front — have claimed responsibility for the attack.
Since then, the chief minister of the state, N. Biren Singh, has assured the people that an operation has been launched by the state forces and paramilitary troops to track down the militants. The northeastern states had been comparatively calm in recent years. It is imperative that the perpetrators are brought to justice, while maintaining peace in the region. 
M.R. Jayanthi, 
Mumbai 
Sir — It was shocking to read that five armed personnel of the Assam Rifles lost their lives in a terror attack in Manipur. It was even more heartbreaking that the wife and the six-year-old son of the commanding officer, who were travelling with the convoy, also lost their lives. My heartfelt condolences to the bereaved families.
Bhagwan Thadani, 
Mumbai 
Crucial distinction
Sir — Rahul Gandhi is absolutely right in his assertion that Hinduism and Hindutva are two different things and must not be equated ("Rahul rips the veneer: Hindutva not Hinduism", Nov 13). The leader, who was addressing the opening of Congress's training programme at Wardha in Maharashtra, further stressed the need to identify Hindutva as a political ideology that has torn the secular fabric of our nation. The Centre must understand that for India to reach its potential in economic growth and development, the country must restore its secular credentials and resolve such internal troubles. 
G. David Milton,
Maruthancode, Tamil Nadu
Sir — The rise of communalism in India is a matter of grave concern. It is unfortunate that some people have come to wield Hinduism as the stick with which to beat up minority communities. But those of us who believe in humanism must remain alert to instances of extremism around us and intervene where we can. Rahul Gandhi is right to say that Hinduism and Hindutva are not the same thing. It is our duty to ensure that a select few do not continue to wreak havoc in the name of religion. 
Kajal Chatterjee,
Calcutta
At last
Sir — The legendary footballer and the captain of the Indian team, Sunil Chhetri, must be congratulated for becoming the first football player to receive the Major Dhyan Chand Khel Ratna Award. Chhetri has already won several sporting accolades, as well as the Padma Shri and the Arjuna award. He is certainly one of the most talented sportspersons in the nation and must be appreciated for his achievements.  
Sourish Misra, 
Calcutta
Sir — While it is great that Sunil Chhetri has been awarded the Khel Ratna, we should remember that it took 19 years for his achievements to be recognized. As a nation, we tend to overlook sportspersons other than cricketers. Chhetri is one of the most talented footballers and holds the record for being the second-highest international goalscorer jointly with Lionel Messi. He should have received the Khel Ratna much earlier.
Niladri Guha,
Calcutta
Novel method
Sir — It was good to know that Indian Bank has launched a video KYC facility that will allow applicants to open an account from anywhere through its Video-Based Customer Identification Process on its web platforms. This is a great initiative as it dispenses with the need to personally visit a bank branch to complete the verification process, especially during the pandemic. Other banks should follow suit.
Gundu K. Maniam,
Coimbatore
Uneven reality
Sir — India recently celebrated Children's Day on the birth anniversary of Jawaharlal Nehru, who considered children to be the strength of a nation and the foundation of society. It is a good time to remember that countless children across India still lack access to food, shelter, clothing and education. The situation was further exacerbated by the pandemic. Many children have been forced to give up their education, leading to a rise in child labour and underage marriages. It is important that we mark this occasion by raising awareness about the rights of children and strive towards improving the current situation.
Rajat Jain,
Ujjain
Sir — India is a land of contradictions. We celebrate Children's Day in urban schools with much fanfare, but rarely think about the countless children who have no access to education.    
Karan Singh,
Delhi