Letters to the Editor: Alcoholism causes premature death
Readers write in from Calcutta, Ludhiana, Coimbatore, Faridabad , Mumbai, Jalpaiguri, Delhi and Chennai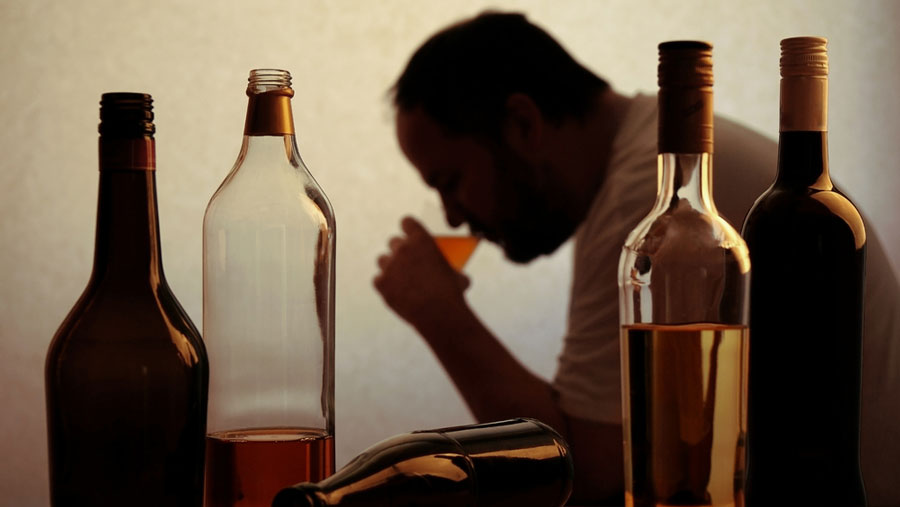 Representational image.
Shutterstock
---
Published 28.12.21, 12:33 AM
|
---
Curious case
Sir — Excessive alcohol consumption may guarantee a trip to the crematorium — after all, alcoholism is a leading cause of premature death. In Bihar's crematoriums, however, a curious situation is unfolding. The police recently seized 72 cartons of liquor from a Muzaffarpur crematorium — these were hidden underneath shrouds to be passed off as dead bodies. Evidently, a blanket ban on alcohol creates more problems than it solves. Illegal trade and spurious alcohol deaths — especially among the poor — are the usual fallouts of such impositions. Most important, prohibition cannot cure alcoholism and its attendant problems. Rehabilitation facilities that are accessible to all are more effective than prohibition.
Aditi Shome,
Calcutta
Ominous sign
Sir — The protesting farmers had hardly reached home from the Delhi border when the Union agriculture minister, Narendra Singh Tomar, hinted that the three repealed farm laws could be reintroduced in the future ("Congress farm law warning", Dec 26). This is nothing short of adding insult to injury. Before making such remarks, Tomar should have considered how profusely the prime minister had apologized to the nation when he withdrew the laws.
Sunil Chopra,
Ludhiana
Sir — Some Congress leaders, including Rahul Gandhi, have warned farmers about an alleged conspiracy by the government to bring back the three farm laws after the upcoming round of state assembly polls. This seems to be an attempt to twist the statement made by Narendra Singh Tomar to misguide the people. However, voters will not be fooled.
Tomar's reported remark that the government has taken a "step back" and "will move forward" again could refer to other developmental work concerning agriculture. The existing farm laws do need changes. However, in order to benefit all, these should be implemented after the government and the farmers discuss them together.
N. Viswanathan,
Coimbatore
Sir — Several leaders of the Bharatiya Janata Party have dropped hints that the contentious farm laws might be brought back. If this is truly the case, the government must be prepared to face strong resistance.
Debarghya Ghatak,
Calcutta
New hope
Sir — On Christmas Day, the prime minister, Narendra Modi, announced changes to India's vaccination drive that are set to kick in from January. Adolescents between 15 and 18 years of age will get Covid-19 vaccines. Booster doses will be given to healthcare and front-line workers as well as senior citizens with co-morbidities ("Jab for kids, 3rd dose for seniors", Dec 26). This decision deserves applause.
Rahul Gandhi's repeated questions about booster shots must not be forgotten. But this time, Modi seems to have realized the gravity of the situation and done the needful. 
Modi also reminded people that precautionary measures and vaccines are the best weapons against Covid-19. In fact, responsible behaviour is the key to winning the war against the mutating virus.
Bidyut Kumar Chatterjee,
Faridabad
Sir — Given the rise in Omicron cases in the country, the Drug Controller General of India has given Bharat Biotech permission for the emergency use of Covaxin on children aged 12 to 18 years. The World Health Organization had granted 'emergency use listing' to Covaxin earlier this year in November. With this, Bharat Biotech becomes the second company that has been cleared for vaccinating children in India, after Zydus Healthcare's ZyCoV-D. This is great news for children in the new year.
Bhagwan Thadani,
Mumbai
Sir — It was astonishing that while the prime minister was advising people to get fully vaccinated and rolling out booster doses, the Bengal government liberally allowed people to assemble at Park Street to celebrate Christmas. This must be condemned. Now that the Omicron variant is spreading rapidly, the state government should have been careful not to allow any large gatherings for the safety of the people. When will the government wake up?
Arun Gupta,
Calcutta
Perfect timing
Sir — Income tax raids at premises linked to Piyush Jain, a Kanpur-based businessman, have led to the recovery of Rs 150 crore in cash. It is surprising that Jain had been amassing such enormous amounts of black money until now right under the state government's nose. Only when elections are round the corner, IT officials can be seen jumping into action to expose black money hoarders or tax evaders, who just happen to have close connections with political parties. Based on Jain's alleged links with the Samajwadi Party, the latter is caught up in a blame game with the Bharatiya Janata Party. One wonders why the BJP-ruled Centre fails to take such swift action against fugitives like Vijay Mallya, Mehul Choksi or Nirav Modi.
Janga Bahadur Sunuwar,
Jalpaiguri
Sir — Tax raids should be conducted more frequently to retrieve black money. This will help reduce corruption.
Vishal Agrawal,
Delhi
Steep cost
Sir — In Tamil Nadu, the sharp hike in the price of essential items like pulses, edible oils and vegetables has pinched the pockets of the poor, the middle classes and pensioners who live on a meagre income. Although reasons such as demand-supply gaps and monsoon vagaries seem legitimate, the main problem is the constant rise in fuel prices. This forces transport operators to increase charges. The government must reduce taxes on fuel.
Janaki Mahadevan,
Chennai