Meat of the matter
Readers' Speak: Rising mutton prices; Delhi's Mohalla Clinics; sweet paan turns bitter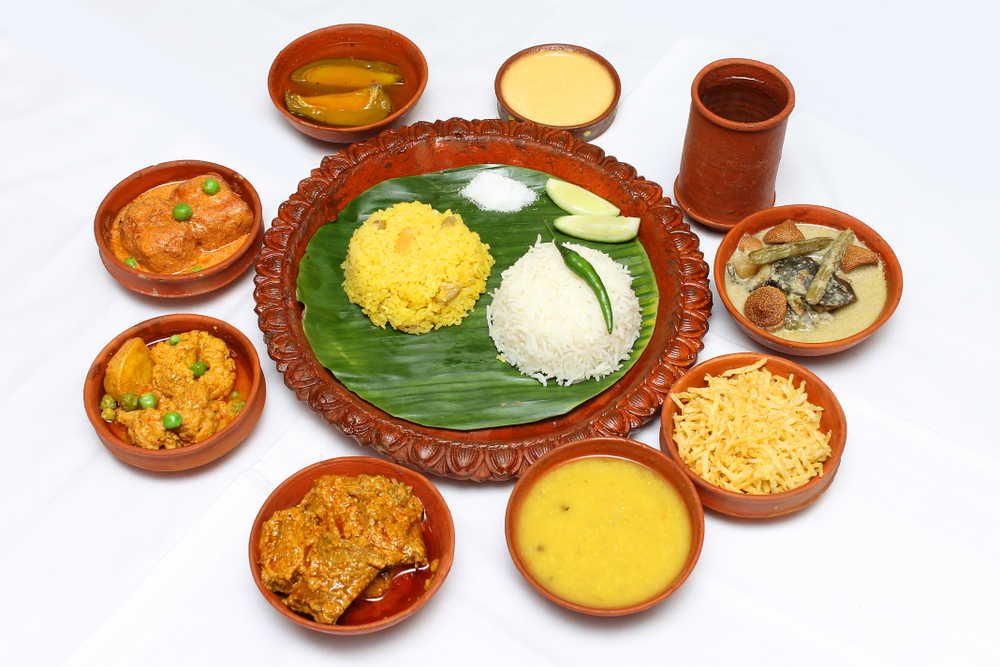 In most Bengali households, bhaat and pnathar mangsho is almost a staple for Sunday lunch.
Shutterstock
---
Published 14.03.20, 07:04 PM
|
---
Sir — In most Bengali households, bhaat and pnathar mangsho is almost a staple for Sunday lunch. Mutton biryani is another Bengali favourite. But with the price of mutton skyrocketing suddenly — so much so that it has crossed the Rs 700 per kilogramme mark in some markets — platters in Bengal feel devoid of any pleasure. The price of poultry and meat has increased across the country. The government department concerned should take immediate price-control measures — fixing a ceiling as well as ensuring that sellers do not run at a loss in the process.
Sourish Misra,
Calcutta
Ailing system
Sir — The article, "Effective wisdom" (March 10), beautifully explained how Mohalla clinics in Delhi have touched people's lives. But unfortunately it does not delve into the miserable condition of the staff. In some cases, the doctors and staff have not received their salaries for months. The clinics are functioning owing to their dedication and goodwill. Moreover, several clinics — especially the new ones — lack basic instruments like blood pressure machines, glucometers and even thermometers. Doctors bring these instruments along with themselves in certain cases. A proper chain of referral has not been set up for critically ill patients. As such, the onus of shifting them to hospitals and nursing homes falls, once again, on the staff. What about patients who have had a heart attack? Such a candidate will have to be sent to a hospital where he or she will have to deal with bureaucracy and preliminary processes once again before being treated.
The programme may be benefiting people, but doctors and staff rather than the government should be credited for this. It is high time that these problems are solved before more new clinics are opened. At present, these clinics are good only for treating minor ailments like respiratory tract infection and tinea which are not life threatening. Our focus as doctors should be to work towards bringing down the mortality rate. No new programme can be perfect in its initial stage, but four years is a long enough time to ensure that things are streamlined.
I have worked in other primary health care centres and they had a proper referral system and more drugs than what we have currently in the Mohalla clinics. No doubt more such clinics and primary health care centres should be set up but the above mentioned problems should be dealt with first.
Versha Kumari,
Delhi
Bitter aftertaste
Sir — Chewing a paan after a meal, particularly a ceremonial banquet, is pleasurable for one and all. It is also known to help with digestion. Moreover, as the residents of Tirur taluk in Kerala have shown, paan can make friends out of enemies. The betel leaf grown in this area is exported to Pakistan. There is a huge demand for betel leaf grown in this region in Karachi, Rawalpindi and Peshawar.
But paan is now leaving a bitter aftertaste in the mouths of betel leaf cultivators from Tirur taluk, which the present home minister, Amit Shah, had called "mini-Pakistan" earlier owing to the numerical dominance of the minority community. This is because Pakistan has doubled the import duty on Indian betel leaf following the Pulwama terror attack and the Balakot counter-strike ("Shah's 'mini-Pakistan', mauled by Pakistan", March 9). Growers are thus predominantly dependent on domestic markets for survival. The returns they are getting from selling paan is grossly insufficient.
Foreign trade which is beneficial to the people of both countries should therefore be allowed to continue in spite of political tensions and hostility — which are State matters that do not affect day-to-day lives of people. Diplomats should also think twice before picking up fights with neighbours since it affects people more than politicians and bureaucrats. The Union minister for trade and commerce should take up the cause of this distressed cash crop if farmers in Tirur taluk are to be given some respite. This will not be easy since Sri Lankan betel leaves have already captured the market in Pakistan. Perhaps the two countries can hash out differences over some meetha paan?
Rabindranath Sarkar,
Calcutta