Letters to Editor: One has the right to be happy alone
Readers write in from Delhi, Calcutta, Navi Mumbai, Bangalore, Chennai, Ujjain, Narendrapur, Bokaro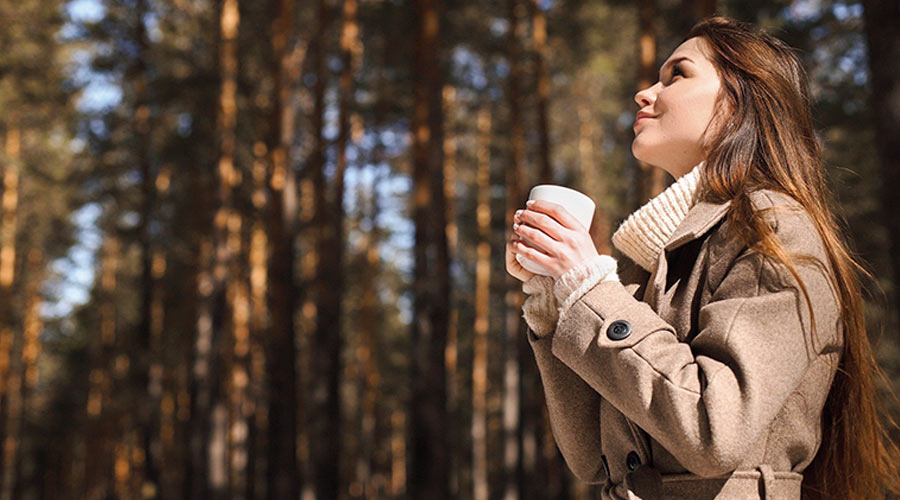 Representational image.
File picture
---
Published 22.02.22, 01:26 AM
|
---
Happy solitude
Sir — Humans are said to be social animals. Scientific evidence shows that this is an evolutionary response from the time when Homo sapiens were still living in caves. Unsurprisingly, society frowns upon people who choose to do things alone. Staying unmarried is repudiated, so is single parenthood. Even going to the restaurant or the movies alone is an uncomfortable experience owing to societal censure. Yet, true companionship is hard to come by. Does this mean that single people should resign themselves to a life of compromise with a partner just to avoid mockery and stigma? It is time to be proud of individuality and independence — one has the right to be alone and happy, with or without a few cats in tow.
Kiran Singh,
Delhi
Similar problems
Sir — Swapan Dasgupta candidly analyses the current woes of the Bharatiya Janata Party in West Bengal in his article, "Iron hand" (Feb 17). His observations about the Trinamul Congress's bullying tactics are also spot on. However, when he accuses the TMC of implementing the 'ruler's law', his argument turns against him. After all, the kind of harassment that he goes on to describe is exactly what people are facing in states ruled by the Bharatiya Janata Party as well.
He concludes that there could be a backlash against the TMC if Opposition parties in West Bengal become stronger. The BJP should also beware of this possibility in the states in which they are in power.
P.T. Mallik,
Calcutta
False promises
Sir — Issues like the abolition of Article 370, the Citizenship (Amendment) Act and so on are brought up only during election campaigns to facilitate political mud-slinging. However, actual problems, such as the accumulation of illegal wealth and bank frauds by millionaires, are not discussed.
Hypocrisy cuts across party lines where election campaigns are concerned. Unless the things that plague common people on a daily basis are addressed in a holistic manner when a party is voted to power, campaign promises should be taken with a pinch of salt.
C.K. Subramaniam,
Navi Mumbai
Right decision
Sir — The Uttar Pradesh government's compliance with the Supreme Court directive to withdraw the 274 recovery notices and subsequent proceedings initiated against those protesting the Citizenship (Amendment) Act is laudable ("Court to UP: Refund anti-CAA protesters", Feb 19). These cases have now been transferred to newly-constituted tribunals set up by the state under the Uttar Pradesh Recovery of Damages to Public and Private Property Act, 2020. The court rightly pointed out that the charges for fixing the damages to public property can be collected from protesters if guilt is established before the tribunals. It is important to safeguard public and private property, but such provisions cannot be weaponized by the State. However, the tribunals should hear the cases at the earliest so that those who are found guilty are not allowed to go scot-free.
K.V. Seetharamaiah,
Bangalore
Fine balance
Sir — Rahul Gandhi will be releasing the first part of M.K. Stalin's autobiography on February 28. The book, titled Ungalil Oruvan, covers the first 23 years of the life of the Tamil Nadu chief minister. A host of leaders from the Opposition parties are expected to attend the event along with many celebrities.
But the choice of Rahul Gandhi to release the book is politically significant. The chief minister of West Bengal, Mamata Banerjee, has been trying to set up a third front with her counterparts in non-National Democratic Alliance-ruled states. The Congress has pointedly been kept out of the picture by Banerjee. Stalin had assured her his full support. But now he seems to be sending a different message. What these posturings mean for the future of the fight against the Bharatiya Janata Party remains to be seen.
Ranganathan Sivakumar,
Chennai
Pressure rising
Sir — The rapid increase in global population is a matter of concern. Presently, there are about 7.9 billion people on earth, of which more than 35 per cent live in India and China. A rise in population automatically implies a spike in the demand for resources, putting the planet under more pressure than it already is. The Indian government must find a way to keep the country's population in check. Policy decisions aimed at this are crucial, for not just the planet but also India's economic future.
Vishal Patidar,
Ujjain
Sound of silence
Sir — The most common demand from teachers over the years has been for silence in the classroom. But as schools start to reopen after being shut for two years, students seem to have lost their usual chirpiness ("Worry over quieter classes", Feb 19). Younger students not used to physical classes are finding it particularly difficult to adjust. This behavorial change has got teachers worried. One hopes that as offline classes continue, children will learn to open up and make friends. Till then, teachers will have to be patient.
Sanjit Ghatak,
Narendrapur
Parting shot
Sir — Bappi Lahiri, fondly known as the Disco King, is no more. The song, "Hajar bochhor pore", which he composed and dedicated to those who were killed in the Bangladesh Liberation War still rings in one's ears. He contributed to Hindi films significantly. His death is a great loss to music lovers.
M.N. Gupta,
Bokaro