Strange question: SC asks rapist to marry victim
Reader's Speak: US imposes sanctions on Saudi Arabia for murder of Jamal Khashoggi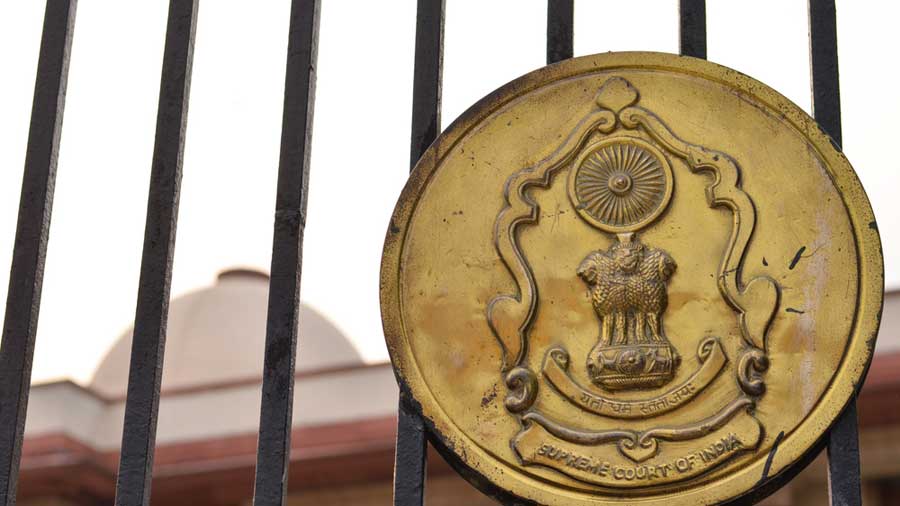 ---
Published 05.03.21, 01:24 AM
|
---
Sir — The Supreme Court recently raised a question in the context of a case: should brutality in sexual intercourse on the part of the husband be tantamount to rape ("CJI marital rape query", March 2)? The answer should be a resounding yes. It is a different matter that the apex court was also contemplating whether consensual physical relationships under the false promise of marriage can be termed rape, but just because two people are married, it does not give either partner the right to sexually abuse the other. In this case, the woman reportedly has medical reports to prove that she had sustained severe injuries on her private parts. It is therefore truly a mystery why marital rape continues to be difficult to understand and acknowledge in India.
Another shocking question raised by the apex court — although in a separate case — was to a rape accused, who was asked whether he would marry the alleged rape victim ("CJI asks: Will you marry her?", March 2). The suggestion itself is preposterous. The accused, if found guilty, should be punished for violating the woman and kept away from her at all costs. One wonders how such an offer can even be made. Besides, the woman had apparently already rejected his proposal to marry her and even complained that he threatened to throw acid on her if she did not comply with his advances. Giving such a man the option to have any kind of relationship with the woman in question is abetting such crimes against women. Many men in India already consider women their personal property, and sexual violence is often used to assert 'rights' over them. Some men may even think that sexually assaulting a woman who has rejected them would make her unacceptable to other men, leaving her no choice but to accept her attacker. This must be stopped at once, and it is hoped that the judiciary, led by the apex court, will take the first step in that direction.
Srabani Bhowmick,
Calcutta
Sir — Two recent observations of the Supreme Court appear disturbing. First, a rape accused was asked whether he was prepared to marry the victim as a possible atonement for his alleged crime. But the woman whom he had reportedly violated was not asked whether she was prepared to accept him. Second, in a separate case, the apex court asked if sexual intercourse between husband and wife can be termed rape, however brutal the husband might have been. This would wrongly imply that a man can rape a woman and marry her, and continue to be violent with her with impunity because, in the eyes of the law, there is no such thing as marital rape.
Bhaskar Roy,
New Delhi
Sir — The Supreme Court asking a rape accused whether he would marry the alleged victim — she was a minor during the purported crime — was deeply unfortunate. It defies all logic that someone who has caused such hurt to a young girl — physically and mentally — could even be given a choice to marry her.
It is widely known that in Indian society, an immense amount of social stigma remains attached to issues such as rape, and rarely do victims and their families come out to name the guilty. On top of that, if the judiciary takes such a stance then it will be a great setback for all rape survivors. The judiciary must not entertain such thoughts. An apology should be in order for the woman and her family.
Bal Govind,
Noida
Act now
Sir — Based on a report, the United States of America has rightly decided to impose sanctions on Saudi Arabia on account of the murder of the journalist, Jamal Khashoggi, in 2018. But it is disappointing that no action will be taken against the crown prince of Saudi Arabia, Mohammed bin Salman, who had reportedly approved the murder, just so that the diplomatic relations between the two countries are not hampered ("Punish MBS: Khashoggi fiancée", Mar 3). This shows that, as is mostly the case, people in power seldom have to pay for their excesses.
The brutal murder of Khashoggi — his body was reportedly chopped and dissolved in acid — should not be forgotten. It was not only an assault on journalism and dissent but also a blow to any notion of civilization.
Abhijeet Sardar,
North 24 Parganas
Sir — Washington released a long-delayed intelligence report that accuses Mohammed bin Salman of approving the murder of Jamal Khashoggi in Istanbul in 2018. This has drawn a rebuke from Riyadh, which has strongly rejected the assessment.
Joe Biden's decision to not penalize the crown prince over Khashoggi's killing, fearing a breach in ties with long-standing partners in the Middle East, is disappointing. The New York-based Human Rights Foundation has rightly called on the US and the European Union to urgently place sanctions on the crown prince. The former US president, Donald Trump, had sought to shield the kingdom's de facto ruler. On the other hand, Biden had pledged during his campaign to make the kingdom a "pariah" after it got a free pass under Trump. Now it seems that the new president is instead adopting a middle path. Nothing less than justice for Khashoggi was expected from Biden, but he appears to have reneged on his promise. The demand of Khashoggi's fiancée, Hatice Cengiz, to punish the crown prince is justified.
S.S. Paul,
Nadia
In chains
Sir — An academic, Simon Evans, recently revealed that in east and southeast Asia, the practice of deriving traditional medicines from the body parts of tigers — bone, skin, intestine — continues to thrive at an alarming pace. Worse, the condition of the 'tiger farms' — over 8,000 tigers are held captive across China, Laos, Thailand and Vietnam — is appalling. This situation must be rectified at once. Organizations fighting against animal cruelty should take steps to save the tigers from such a pathetic fate. It is perhaps of some solace that India has made remarkable progress in increasing its tiger population.
Reba Das,
Calcutta