Important legacy: Larry King no more
Reader's Speak: 'Tandav' and the policing of art in India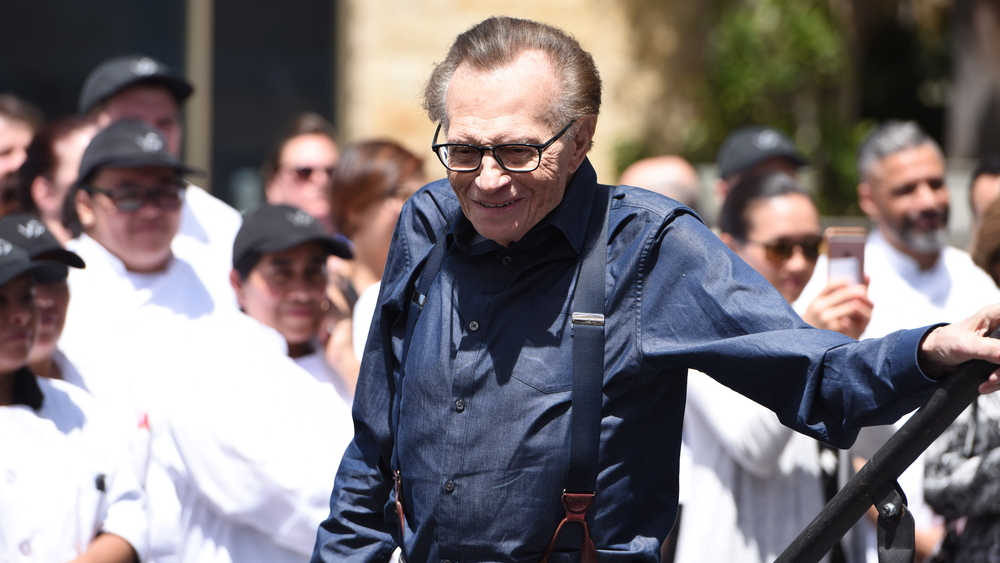 ---
---
Sir — The demise of Larry King — the talk-show titan known for having interviewed eminent personalities from all walks of life — marks the end of an era. King hosted CNN's Larry King Live for 25 years and was a great listener and a fair interviewer. He was unbiased and did not take sides politically; his subjects could thus speak openly about their lives on camera. As news media become more and more politically motivated, there is much to learn from newsmakers like King, who was fair and ethical in his approach and allowed his guests to speak their minds.
Aparajita Saha,
Calcutta
Steady decline
Sir — There is no doubt that creativity is under assault in India ("Screens on fire", Jan 22). The web series, Tandav, a political thriller with startling resemblances to recent events in the country, is the latest film in the cross hairs with several first information reports having been filed against the makers. It is unfortunate that the people involved have been forced to issue an apology and scenes have had to be snipped in order to appease a certain section of society.
One of the most commonly used excuses for policing art by the Hindu-right has been that of hurt religious sentiments. This is deeply disappointing. Censorship of content on such subjective grounds is a serious offence against cinematic art. International platforms like Netflix, Amazon Prime and Disney Hotstar have been able to explore uncharted territory in Indian entertainment because they have, so far, been free from governmental control and rigid censorship of content unlike films produced for theatrical release. People must understand that some of the content on these platforms is meant for an adult audience, who have the freedom to choose what they want to consume.
Political leaders in New India often encourage such moral censorship against artists whose work does not fit their agenda. This can only result in an Orwellian control of thought processes. Viewers can always choose to switch off channels if they feel offended by any content in particular. The government must take care not to intervene in matters pertaining to freedom of speech and expression unless it is absolutely necessary.
S.S. Paul,
Nadia
Sir — Since the outbreak of Covid-19, online streaming platforms have become the primary source of entertainment for many people, leading to a massive surge in their user base. The increased use of these platforms has led the government to bring all such services under the purview of the information and broadcasting ministry. The digital media space has been mostly unregulated in India. But a certain degree of regulation is necessary, especially at a time when sensitive videos and fake news can travel far and wide quickly. One hopes the authorities will address the grievances of the consumers in a fair manner.
Bhagwan Thadani,
Mumbai