Hollow bellies: child undernutrition in India
Readers' Speak: John le Carré passes away; Singapore hawker culture on Intangible Cultural Heritage of Humanity list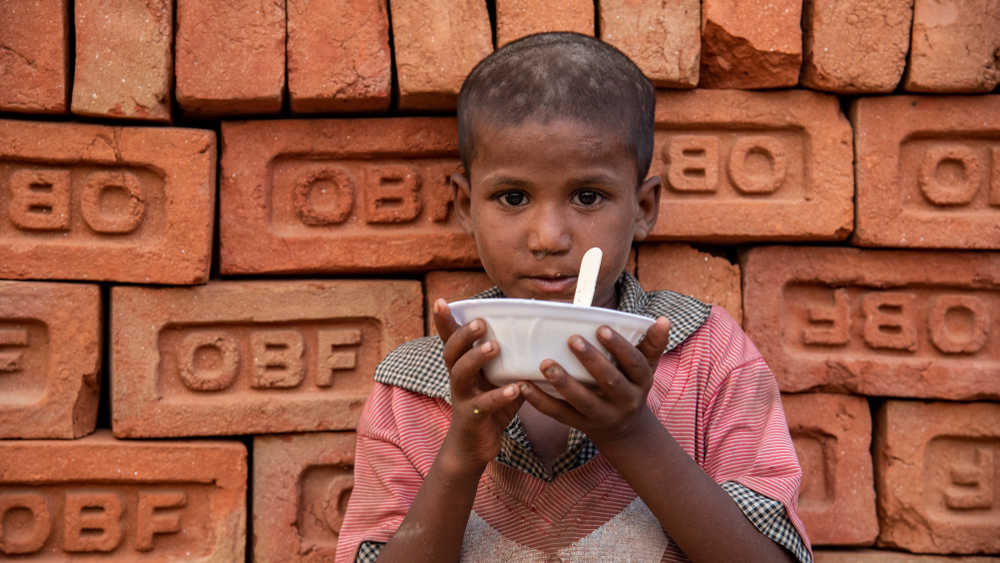 ---
Published 21.12.20, 12:37 AM
|
---
Sir — The fifth round of the National Family Health Survey reveals disturbing trends as far as the burden of child undernutrition in India is concerned. Across the 22 states and Union territories for which the NFHS-5 has released fact sheets, the percentage of children aged 6-23 months who do not meet the minimum dietary adequacy is 83.9 per cent. This is a decline of over 2 percentage points from what was observed in NFHS-4. It would not be surprising if this situation has worsened with the spread of Covid-19 and the ensuing lockdown and job losses. Worse, the prevalence of anaemia among children has increased by about eight percentage points from 51.8 per cent to 60.2 per cent. 
These figures are based on anthropometric observations — children are defined as stunted, underweight or wasted if their standardized height-for-age, weight-for-age or weight-for-height ratios, respectively, are more than two standard deviations below the World Health Organization Child Growth Standards median. This does not take into consideration the adequacy and sufficiency of dietary intake. One shudders to think how many more undernourished children India would have if they were to be pathologically tested. A disproportionate focus on anthropometric measures inadvertently impedes meaningful and direct engagement with strategies and data necessary to address diet and food security concerns. 
India does not have a targeted nationally representative survey on the dietary intake and nutritional status of children or adults. A modern data initiative combining aspects of the NFHS, the National Nutrition Monitoring Bureau and the National Sample Surveys that would collect data on detailed household-level consumption and expenditure on various food items should be considered.
Aditya Banerjee,
Gurgaon
Sir — Early data from the first phase of the NFHS paint a grim picture. This setback does not come as a surprise though. There have been several indicators of the slowing down of economic growth and employment distress, which are bound to have an effect on hunger and nutrition. The 2017-18 National Statistical Office report, for instance, showed a dip in consumption expenditure for the first time in decades. The economic crises precipitated by the pandemic-induced recession must have set India back further.
India had made significant gains in alleviating hunger. But one after another faulty government policy and a general apathy towards the health of India's women and children are the primary causes behind this sorry situation. The gender disparity in Indian society, which leads to poor education, lack of reproductive choice and inadequate nutrition from childhood, perpetuates a vicious legacy of undernutrition. Add to this misguided, religiously-motivated decisions like the one to knock off eggs — one of the cheapest sources of protein for children — from mid-day meal and anganwadi menus have finally taken their toll. The government has failed the future generations of India.
Chandran Nallathambi,
Chennai
Intriguing life
Sir — It was saddening to hear about the demise of John le Carré. He was working in MI6 — the British foreign intelligence service that the dashing fictional spy, James Bond, was written to have worked for — when he began writing fiction under an assumed name. Unlike Ian Fleming's conspicuously heroic Bond, le Carré dealt with the real world where agents and double agents operate — he wrote about the human condition. Le Carré's works can be re-read again and again and still be enjoyed anew; there is always some fresh nuance waiting to be discovered — few thrillers can make a similar claim.
S. Rehman,
Calcutta
Sir — John le Carré, who was employed by the MI6 in the 1950s as an intelligence officer drew from his own rich experience to flesh out his novels. His novels made espionage terms like "lamplighters", "cousins", "moles" and "scalp hunters" so popular that it is said that even real British agents began to use them too. His works will be missed by fans of his writings around the world. English literature has lost a man of great wit, humour and intelligence.
R. Mukherjee,
Noida
Streetside delights
Sir — It was delightful to know that hawker culture in Singapore has been added to Unesco's list of Intangible Cultural Heritage of Humanity. Who better than a Calcuttan to understand the importance of hawkers? Be it shopping on the pavements of Gariahat, gulping down hot momos near Exide or sampling the delights that line the streets around the New Market area, life in Calcutta would come to a standstill without them. With patronage from the State — Singapore appealed to Unesco on behalf of them — hawkers could benefit financially and also not create a nuisance by blocking streets.
Puranjit Sanyal,
Kalyani
Parting shot
Sir — The mention of Ram Lalla raises hackles on all sides of the political divide. But it was a pleasant change to read that the deity has been given a blower heater in the temple, and been covered with a blanket. This is reminiscent of the gentler culture where gods are treated like family members — many Bengali households adorn their gods with sweaters and monkey caps in winter. These deities are unlike the vengeful Hindutva god.
Roshni Sen,
Calcutta