Letter to the Editor: Jane Austen's letter to kin to be on display
Readers write in from Calcutta, Bangalore, Coimbatore, Howrah, Jamshedpur, Chennai and Mumbai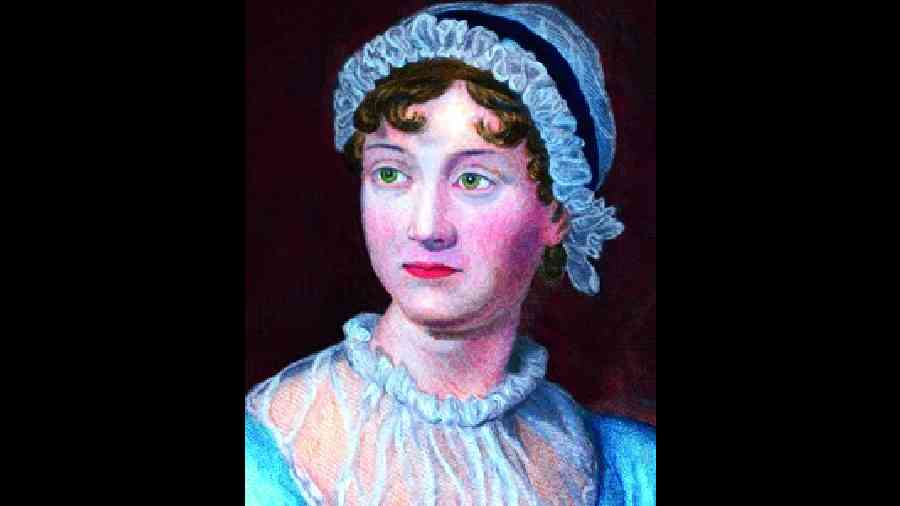 ---
Published 19.03.23, 04:19 AM
|
---
Private missive
Sir — Much to the delight of Jane Austen fans, a letter written by the author to her sister will soon be on display as part of an exhibition at her house in Hampshire. The letter will not only shed light on the kind of social gossip that an author commenting on the lives of women around her indulged in but also offer a glimpse of the neighbours Austen lived with and perhaps wrote about in her books. But this begs a more important question: should anyone other than the author and the recipient have the right to publish and exhibit such a private letter simply because people want to read it?
Diya Sahoo, Calcutta
Big Brother
Sir — The vice-president of India, Jagdeep Dhankhar, has appointed eight members from his personal office to assist 12 Parliamentary Standing Committees and eight departmental committees from the upper House ("Dhankhar blurs a line in House", Mar 11). None of these committees had sought assistance from Dhankhar. His appointments thus violate the integrity of parliamentary committees, which are supposed to operate under strict confidentiality. Such committees directly brief the House through the minister of parliamentary affairs and do not require interference from the chairman of the Rajya Sabha. Dhankhar's attempt at surveillance has rightly been criticised.
Shovanlal Chakraborty, Calcutta
Deep rot
Sir — Premier educational institutes in India — the Indian Institutes of Technology, the Indian Institutes of Management and the National Institutes of Technology — have recorded as many as 61 cases of suicides by students between 2018 and 2023 ("Grim IIT death data", Mar 17). Academic stress and other mental health issues, coupled with family problems, are reported to be responsible for most of these deaths. Educational institutions need a robust support system to prevent suicides by addressing the possible reasons behind them. The University Grants Commission has circulated the National Suicide Prevention Strategy for this purpose. Wardens and caretakers of hostels should be sensitised to notice signs of depression and inform the authorities so that the students can receive timely help.
Mithlesh Panwar, Ujjain
Act now
Sir — The honorary Indian consulate in Brisbane was forced to shut down after being attacked by pro-Khalistan radicals. They have also targeted Indian temples in Australia in the past. Similar incidents have been reported in other countries as well. Strict action must be taken against people who make such separatist demands and engage in acts of vandalism.
Devendra Khurana, Bhopal
Macabre crime
Sir — The 24-year-old woman from Mumbai who killed and chopped up the body of her 55-year-old mother and stored the pieces in airtight bags in a cupboard and a water tank deserves stringent punishment. She not only committed a horrific crime but also managed to live in the very apartment where she had stored the body for two months. It defies reason that none noticed anything out of the ordinary until a relative raised an alarm. The incident has left the city shaken.
N. Sadhasiva Reddy,  Bengaluru
Academic star
Sir — The award-winning British author, historian and academic, Patrick French, passed away at the age of 57. His most famous work is The World Is What It Is, a biography of V.S. Naipaul. He taught at several universities after earning his PhD in South Asian Studies from the University of Edinburgh. His death has left the academia grief-struck.
Raju Sharma, Calcutta