Kashmiri women and the state of the union
No sooner was Article 370 abrogated than certain characters in other parts of India started to hear wedding bells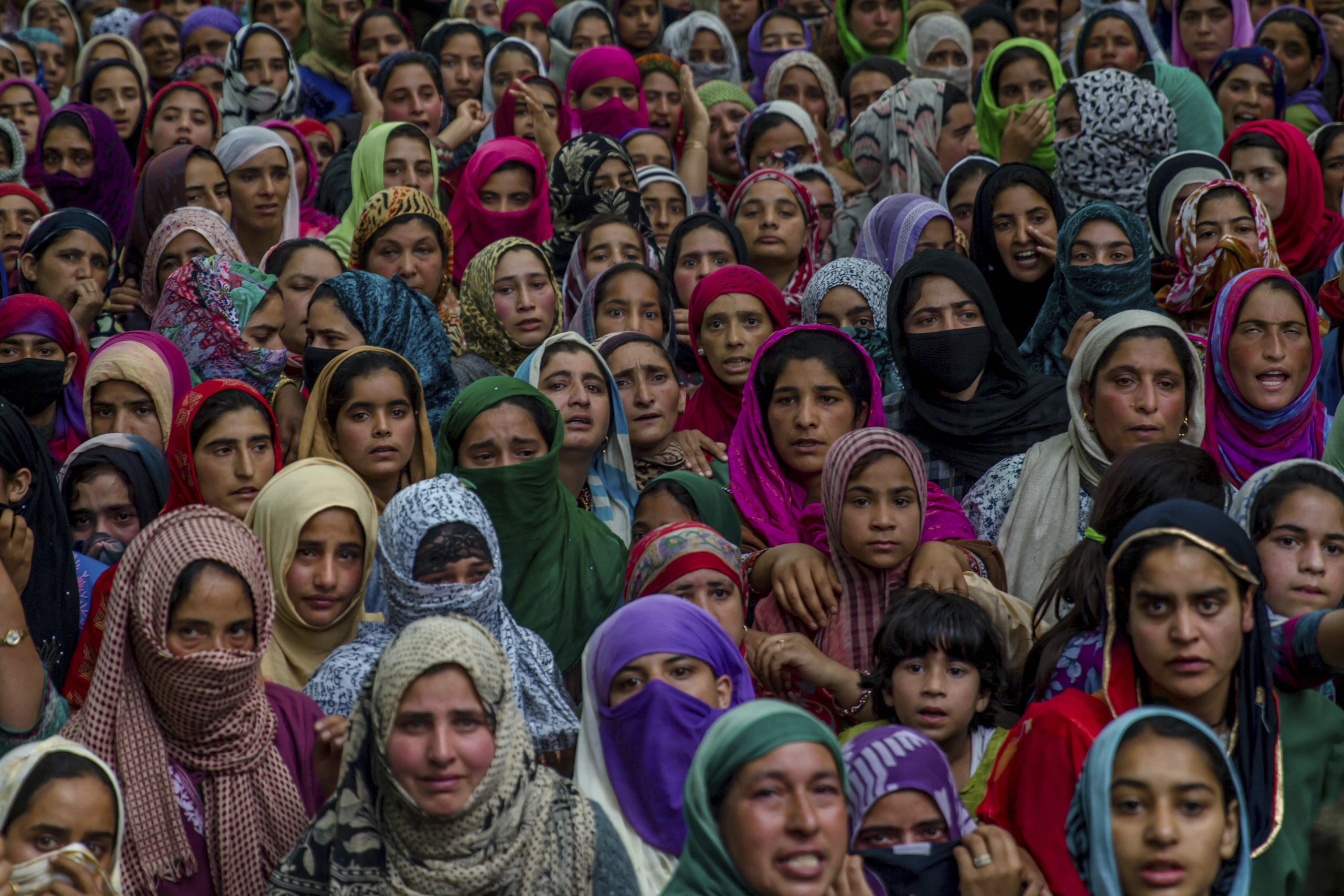 ---
---
It was reflex. No sooner was Article 370 abrogated than certain characters in medium and high offices in other parts of India started to hear wedding bells. As the lockdown on Jammu & Kashmir continued, the BJP MLA from Muzaffarnagar, Vikram Saini spoke into the microphone, "The karyakartas are quite excited and those who are unmarried can now marry into Kashmir." On the dais, a man in saffron robes was seismic with laughter. Encouraged, Saini continued, "Hindu or Muslim, you should celebrate. It's a matter of excitement for the whole country. Shaadi wahan karo na Kashmiri gori ladki se." He spoke feelingly about how onerous citizenship issues of the past, came in the way of possible unions. He was speaking for party workers, of course.
Law law land
And now Haryana chief minister Manohar Lal Khattar has gone and said, "Our Minister O.P. Dhankar used to say he will have to bring daughters-in-law from Bihar. People nowadays have started saying the route to Kashmir is cleared and now we will bring girls from Kashmir." Very fatherly, in-lawly, one might think, except that the same man once said, "Around 80-90 per cent of the rape and molestation cases happen between people who are familiar with each other. They roam around together and when they finally squabble, the woman files an FIR saying she has been raped." He also famously said, "If women really want to enjoy their freedom of choice, why don't they just roam around naked? Freedom has to be limited." The broader context of the bahu speech was the sex ratio of the state, and he did wrap up his comment with a "Mazak ki baat alag hai". But it is no joking matter, this.
Unnao and forever
And that is a fact. The woman's body, perceivedly, is not her own. Not in peace and never in conflict. Not during the Civil Wars in the United States. Not in Kishinev in 1903. Not at Independence hour in 1947. Not in Bosnia, not in Bangladesh, not in Nanking, not in Congo, Colombia, nor Sudan. Not in Korea, China, Taiwan and the Philippines. Not in the hands of the ISIS or the neighbours-turned-strangers. Not in Gujarat, Delhi, Manipur, not in Calcutta. No matter if she is in Unnao or in Badami Bagh. Not if her name is Sita, not even if she is so far from womanhood and personhood that her name cannot be taken. Saini spoke lustily about the land in Kashmir that is free for all now. And in the same breath as "plot-shot" and "makaan-shakaan" he spoke about the women born off it. He said, "Ullas hai." And that is a sad fact.