Spiked: Is India losing to Covid-19?
The amalgamation of science, modern healthcare and the humane spirit could be the antidote that can keep the country safe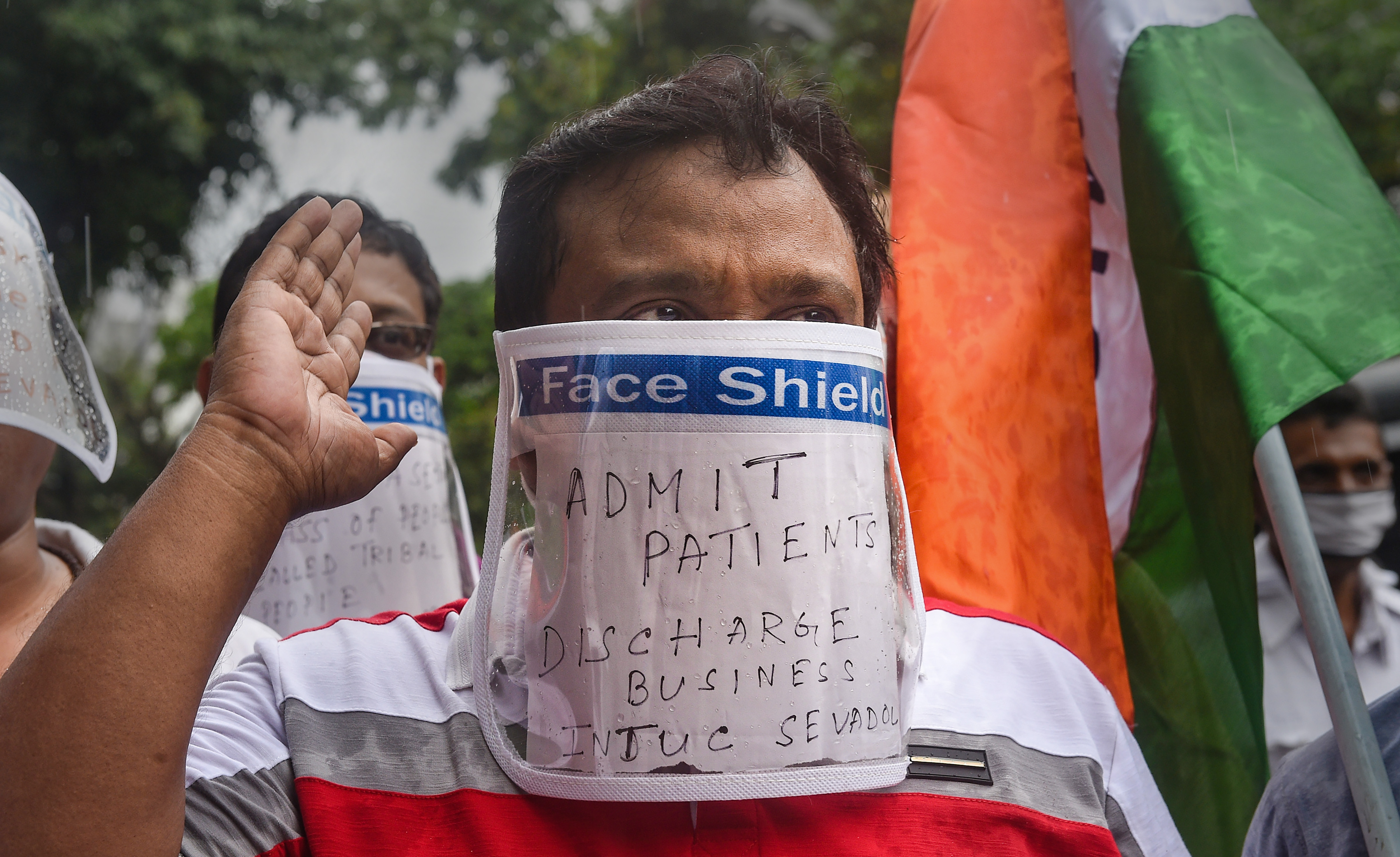 ---
---
Is India floundering in its battle against the coronavirus? There are ominous signs that the script may have gone awry. India achieved the dubious distinction of becoming the fourth country in the world to be burdened with over three lakh cases of people infected by the virus. Such a worrying milestone has been achieved on account of numerous factors. The Supreme Court recently castigated several state governments, including Delhi, West Bengal, Maharashtra and Tamil Nadu, for the deplorable conditions of hospitals. Healthcare infrastructure elsewhere in India is unlikely to receive the highest court's approval. There is now speculation that there may be a shortage of critical care facilities — ventilators, isolation beds, intensive care units — around the time the pandemic peaks in November. Meanwhile, there is rancour within the health fraternity. The health authorities have continued to deny community transmission in spite of the surge of new cases, prompting a group of doctors to accuse the Indian Council of Medical Research of concealing the extent of the spread of the infection. The virus has also laid bare other contagions. The government initially looked the other way as India's migrants — left without jobs, money or food — undertook perilous journeys to reach home. Not everyone made it home. An entire minority community was vilified on account of the adventurism of a few members. Orthodox religious constituencies are either stubbornly refusing sensible advice or peddling dubious wisdom. The reservations expressed by some Muslim clerics against alcohol-based sanitizers and the All India Hindu Mahasabha's claim of cow urine as a cure are cases in point. The economy, much like the virus, seems to be incurable. No amount of medication, including the patchwork relief package of Rs 20,00,000 crore, is working.

The simultaneous, interlocking failures have led to the creation of unprecedented despondency. Even the pradhan sevak seems to be tired of his futile cheerleading. The outcome of the battle now hinges on India's ability to usher in paradigmatic changes. These transitions may take time. The resources are not infinite. But the changes cannot be limited to the modernization of infrastructure. What is critical is the reinvigoration of the collective consciousness: only that can spur the nation towards the energetic pursuit of compassion and fraternity that can be as formidable a weapon as medical science. The amalgamation of science, modern healthcare and the humane spirit could be the antidote that can keep India safe from future contagions.