Who is scared of laughter?
Is this continuing onslaught against comedians actually an affirmation of the power of humour and the fear of it?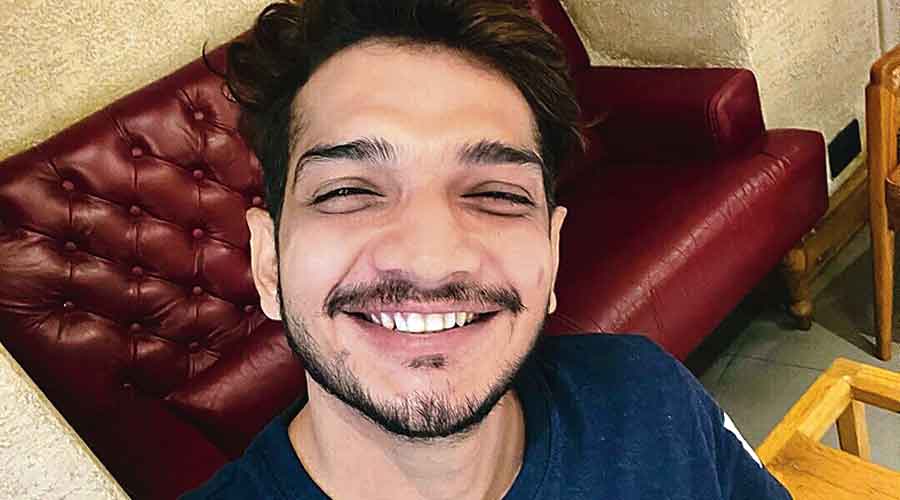 Munawar Faruqui
File Picture
---
Published 05.12.21, 12:05 AM
|
---
After his Bangalore show was cancelled, stand-up comedian Munawar Faruqui announced: "Nafrat jeet gayi, artist haar gaya." Is it really the defeat of the artiste and the victory of hate? Or is this continuing onslaught against comedians actually an affirmation of the power of laughter and the fear of it? Dial back to October 1914, Germany. It was just the beginning of World War I. The military boss of Berlin brought to the notice of the police an artiste who had performed at the Eispalast. In the paper "Laughter and War in Berlin", modern history expert Jan Ruger writes that the artiste was Carl Braun aka Carl Hobner and the complaint against him was that he had represented many dignitaries in "a questionable fashion".
Mimic men
Braun had performed representations of the Emperor of Austria, the King of Italy, Count Zeppelin, Otto von Bismarck and many others. He was pulled up for it. Some days later, there was a fresh complaint. Braun had now taken to dressing up as Bismarck and Generaloberst Hindenburg, the general who led the German army during WWI, but he had refrained from making any commentary in his shows. Some days later, Braun tweaked his act. He started appearing as classical composers Verdi, Wagner, Brahms and Beethoven in his acts. But around December, the Berlin police made a surprise decision.
Happy Ending
They issued a permission to Braun. He was now allowed to mimic a whole list of personalities. Only Frederick the Great was not to be imitated. The police was further advised by the military that except the ruling House of Hohenzollern or the German royal dynasty, the leaders of all countries could be mimicked on the stages of Berlin. And this was applicable to all entertainment venues and artistes. It seems the Kaiser did not approve of public laughter in wartime Germany. He thought it made light of the spirit of heroism, patriotism or some such. And the civil and military authorities initially toed that line. But in time laughter found its way out. The people had had enough of the laughter clampdown. Artistes such as Braun got on with their acts, their contracts were renewed, more entertainment venues opened, and soldiers on leave flocked to the cinemas for laughter and amusement. Ruger writes, "The relationship between laughter and war, and the image of Berlin that this relationship helped define, could be influenced, but not controlled."
Mr Faruqui, meet Herr Braun. Let the laughter flow on.