Rishi Rich: The Poor Little Bridge Boy
PM Modi referred to the new British PM as the living bridge of UK Indians. But is there really any kinship? Do mind the gap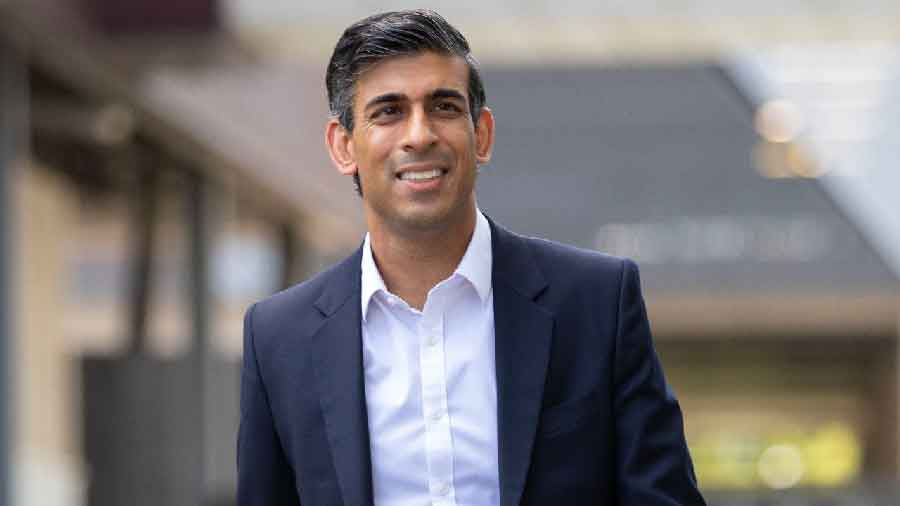 ---
Published 30.10.22, 03:09 AM
|
---
India's reaction to Rishi Sunak's promotion to high office comes as no surprise. Nothing stokes kindred feelings as does success, and great success stokes greater feelings of kinship. Social media is delirious with Diwali memes of Rishi Sunak lookalikes — Ashish Nehra, Jim Sarbh, Akshay Kumar. And if you read between the posts, you might see it — the struggle to negotiate race as a certain generation understood it and the new global identities sprung from it. In 2015, Chinese-Malaysian politician Alan Mak was elected to the British Parliament. He told the South China Morning Post ahead of his win, "I certainly have no interest in what people in Hong Kong or China think of me, because I am not representing them. I am representing the people of Havant [a town in England]." Reportedly, in the final primary, he declared he was a "Thatcherite, patriot, local champion and national voice". Shift geographies, shuffle time. 2009. Barack Obama becomes President of the United States. Six years later, in the first year of his second term, he visits Kenya, which is where his father was from. A billboard outside Nairobi airport reads: "Welcome Home, Mr. President." The year he won the US elections, the Kenyan government had declared a national holiday in celebration. Obama began his speech, "Habari Zenu. Wakenya mpo?… I am proud to be the first American President to come to Kenya and, of course, I'm the first Kenyan-American to be President of the United States."
Kindred
Mak is a British MP, Obama was an American President. You might look at a photograph of Phillipp Rosler, formerly Germany's minister of health, and have all of Southeast Asia flash through your head, but he is German. Yogendra Puranik is a Japanese politician. The legacy identity is just the outer shell. It confuses the onlooker more than the identity bearer, which explains why a teenage Malia Obama kissing a white guy is reason enough for a story on black women, marriage rates and race implications. Which also explains why "Duchess of Sussex, 43 per cent Nigerian", a story about Meghan Markle's DNA test, is such a clickbait. And this is not just about people of colour; white bodies also come encoded with mysteries and mixes not apparent to the naked eye.
Unbelonging. Belonging
Indians, Pakistanis, possibly even Bangladeshis, look at Rishi Sunak, a brown-skinned man of average height and build and a certain set of facial features in a power suit and notice certain markers of race and imagine a kinship. If only they would close their eyes and listen to him instead. If only they would listen and then look afresh, they might see him for who he is. What is it that Amitabh Bachchan said of the new UK PM? New Viceroy of UK from the Mother Country. Well, hundred or more years ago, some people jumped the mother ship and for valid reasons, mostly reasons of unbelonging. In that leap of faith was born a new people.