Funnier than unhappiness
Kamala Harris laughed on being asked about US policy towards Ukrainian refugees. But as a rule of thumb politicians should laugh less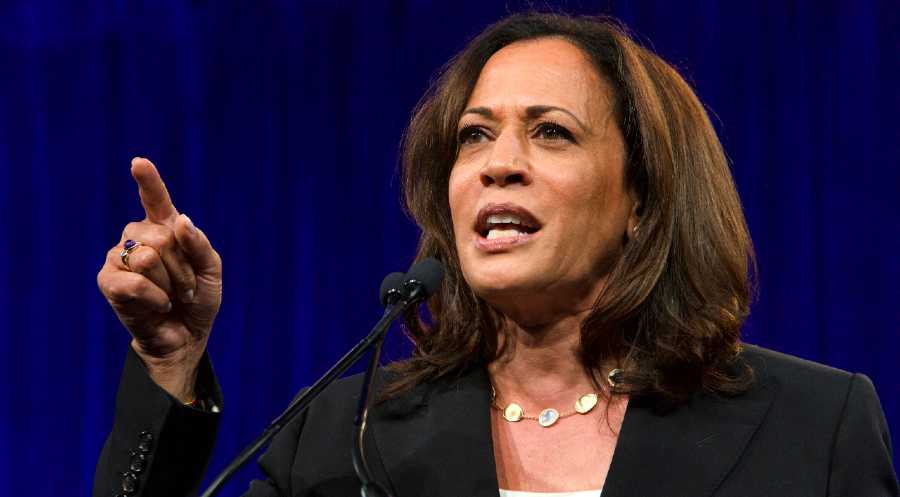 Kamala Harris
Shutterstock
---
Published 13.03.22, 12:09 AM
|
---
It always makes a difference who is laughing and from where. For the longest time in Indian films, those who laughed the loudest were the villains — the smugglers, rapists and racketeers. Our TV soaps remain true to this tradition to date. Mogambo khush hua is perennially sinister — and more so now — because blondie can play fast and lose with a couple of missiles. And every time in some production or the other a Ravana gets on stage, or a Duryodhana, you know there is seismic laughter coming up.
Laughter Challenge
But the hero or heroine, the good statesman, the warrior rarely laughs. Not Ram, not Odysseus, not Lakshmibai. Not in history, myth, imagination or any production. They might smile indulgently or in appreciation or glow in approval of something, but no chortling, no giggling, no rubbing hands in glee, no belly shifting laughter, no comic acts, no Sir. Sidhu, the politician, strayed from that script and see how he fared! A lesson that comedian-turned-CM elect of Punjab Bhagwant Mann would do well to remember. Pappu can't dance maybe, but he knows better than to laugh.
Serial Offender
And yet last week, the Vice-President of the United States laughed out loud when she was asked at a presser in Poland about the US policy towards Ukrainian refugees. In 2016, the Indian Prime Minister Narendra Modi had twiddled his thumbs in Tokyo around the time of demonetisation and said, "Ghar me shaadi hai. Paisa nahi hain." In July 2021, while visiting a town devastated by floods, the premier of North Rhine-Westphalia and chancellor candidate of Angela Merkel's Christian Democratic Union, Armin Laschet, was caught on camera laughing. The hashtag #Laschetlacht or Laughing Laschet was a rage on Twitter. Some years ago, a video of Aung San Suu Kyi went viral; it showed her at an event in Singapore, laughing as she read a letter that raised the issue of genocide of Rohingyas. Harris, according to reports, has done this before. Like last August, when she was asked about Afghanistan, and again when she was asked about children returning to school post pandemic. Nothing is funnier than unhappiness, wrote Samuel Beckett. Someone ought to tell Harris that funny isn't her job description.