When green is grey
India's national plan on climate change is flawed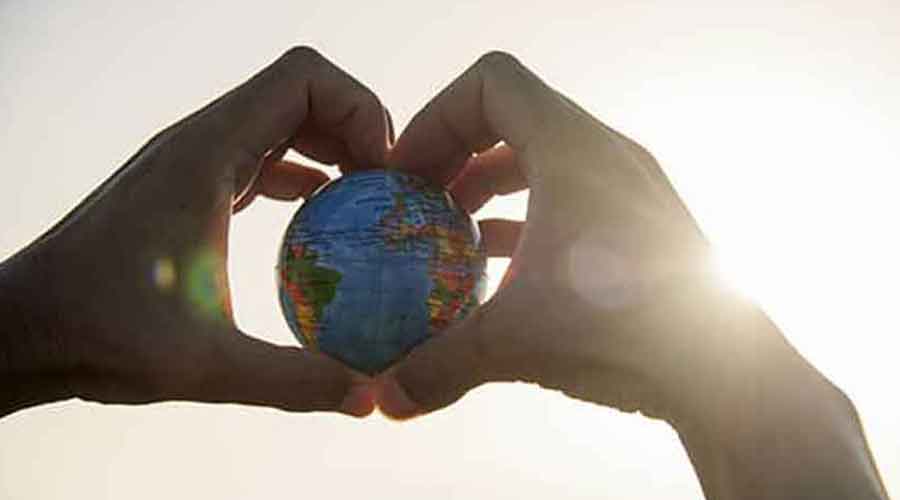 Representational image.
Shutterstock
---
Published 30.11.21, 03:24 AM
|
---
The Indian prime minister, Narendra Modi, grabbed headlines at CoP26 following his announcement of net-zero carbon emissions by 2070. But such pronouncements ring hollow, given their dissonance with domestic policy, which is less about safeguarding the environment than about the 'ease of doing business'.
Before I elaborate, it is important to note that the climate crisis cannot be viewed only through the lens of carbon; it must be viewed through the entire gamut of environment and ecological processes.
The National Action Plan on Climate Change is India's main policy instrument. Although apparently comprehensive, it suffers from ineffective functionality, an absent or poor monitoring system, and lacks teeth. The actions outlined in the plan are not legally enforceable; more worryingly, some of these are problematic themselves. For instance, the Green India Mission has a mandate of protecting, restoring and enhancing India's green cover, but going by a 2021 survey by the ministry of finance, it has been a failure. A mere 2.8 per cent of plantation — the mission's main thrust area — has been achieved. Just as well, given that such afforestation is aimed at notching up tree count regardless of soil and weather conditions, thereby causing more environmental problems.  
Another pillar of the climate plan is the Solar Mission. At CoP26, India stated that by 2030 it would meet 50 per cent of its electricity requirement through non-fossil fuel energy. While critical to the energy mix, renewables cannot circumvent social and environmental scrutiny. Solar and wind energy are land-intensive, laying to waste common grazing grounds and biodiverse grasslands. 'Wind farms' are a key cause for the rapid decline — even local extinction — of endangered species such as lesser floricans and the Great Indian Bustard.
Hydel projects are also slated as 'renewable' energy even as they submerge swathes of forests, fertile lands and villages. Hundreds of hydel projects are being constructed or proposed in the fragile Himalayan states of Arunachal Pradesh, Uttarakhand, Himachal Pradesh and Sikkim — all reeling under a disastrous combination of extreme weather events and excessive construction of mega infrastructure. One such tragedy was the ferocious flood in February 2021 that hurtled down Uttarakhand's Chamoli Valley, sweeping away a hydro plant, homes, and around 200 people.
Hydel power may not release emissions — this is debatable — but it is ecologically catastrophic. How, for instance, is the Etalin hydroelectric plant in Arunachal Pradesh, whose construction involves the destruction of 2,80,000 trees and thousands of floral and faunal species in a primary rainforest, considered 'green'? Forests sequester carbon, while their destruction contributes to the planet's heating. Yet, the Forest (Conservation) Act, 1980 is being rewritten; the proposed changes will enable easier, faster diversion and destruction of forests. The emasculation of environment laws, regulatory institutions and policy has been the hallmark of the Narendra Modi regime. The controversial changes in Environment Impact Assessment propose to exempt a whole lot of projects and industries from prior environment scrutiny and public consultations, in addition to post-facto regularization of violations. Green norms that govern the construction and cement industry, a major contributor to GHGs, have been repeatedly eroded.  
Another issue is that climate concerns are not factored in development plans. The ongoing six-lakh-crore Sagarmala programme envisages several ports and allied activities like industry, power plants, urban development and so on along the coast, but the risks of rising sea-level and tsunamis are not accounted for. These projects will cause massive destruction to mangroves and coral reefs, which buffer the impact of cyclones, besides playing a critical role in forming, what scientists call, 'blue carbon ecosystems'. India has diluted the Coastal Regulation Zone rules, allowing for easier urban and other development along the coastline, thereby facilitating the destruction of mangroves.
India is the fifth-most vulnerable country to the effects of climate change, with its poorest being the most at risk. Eighty per cent of Indians live in districts vulnerable to climate risks. The need of the hour is to build resilience, mitigate damages and disasters, initiate climate-proof development projects, protect natural ecosystems — not posturing on aspirational goals in the distant future at international events while, back home, the nation and its people crumble like the proverbial house of cards.
Prerna Singh Bindra is a former member of the NBWL and an author