Letters to the Editor: Indian women and their domestic responsibilities
Readers write in from Bengaluru, Raichur, Mumbai and Calcutta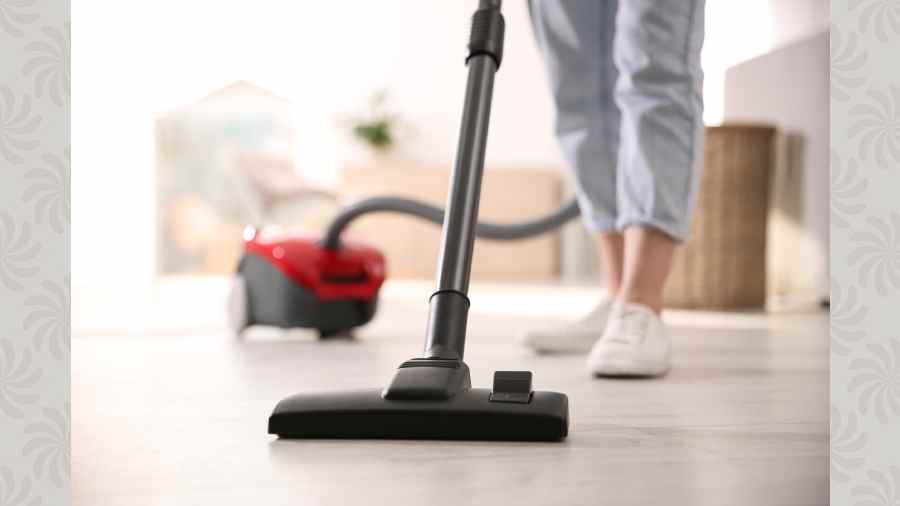 The working hours of women seem to be stretching out endlessly
Representational image by Shutterstock
---
Published 31.07.22, 04:18 AM
|
---
Too much to do
Sir — According to the Periodic Labour Force Survey, Indian women shoulder a whopping 82 per cent of domestic duties. This means that on an average they spend 433 minutes a day on caregiving and domestic responsibilities. This is over and above the time that they spend working. What is worse, a study by an NGO shows that many women have had to join the informal economy after the pandemic. The working hours of women seem to be stretching out endlessly. Next time a woman is commended for ably juggling work and household chores, it must be asked if that is really a compliment.
Rima Roy, Calcutta
Big issue
Sir — It is hard to believe that it was a mere slip on the part of the Congress leader, Adhir Ranjan Chowdhury, to use the term, "Rashtrapatni", to address the newly-elected president, Droupadi Murmu. If it was a slip of tongue as Chowdhury claims, why did he not apologise immediately? Moreover, it was offensive that the Congress president, Sonia Gandhi, allegedly dismissed the Union minister, Smriti Irani, and refused to speak to her.
However, this kerfuffle does raise a more important question. Is the term, Rashtrapati, sexist and, as such, should it be replaced? A more gender-neutral word, such as Rashtra Adhyaksh, could be used to address the president in Hindi.
K.V. Seetharamaiah, Bengaluru
Sir — The reported altercation — whichever version of it one chooses to believe — between Sonia Gandhi and Smriti Irani was unnecessary. One cannot help but wonder if a nervous Irani is trying to deflect attention from her daughter, Zoish Irani, who has been accused of illegally operating the Silly Souls Cafe & Bar in Goa. Irani's behaviour in Parliament did not behove her position.
Bhagwan Thadani, Mumbai
Smart move
Sir — The article, "The Kasparovdas" (July 27), by Uddalak Mukherjee made for wonderful reading. Although the sport that rules the hearts of most Calcuttans is football, chess surely comes in a close second. The popularity of the Gariahat Chess Club is proof of that.
Sourish Misra, Calcutta
Sir — Moheschunder Bannerjee is credited with introducing the King's Indian Defence to European chess. But it was John Cochrane who sent data of his games with Bannerjee to Howard Staunton's Chess Player's Chronicle, which brought Bannerjee fame and put India on the world map of this game of intellect. In fact, Bannerjee introduced the hypermodern Réti Opening to chess long before Richard Réti did and mention of this can be found in the Chess Player's Chronicle.
A.K. Sen, Calcutta
Sir — The article, "The Kasparovdas", was timely. Holding the 44th Fide Chess Olympiad in India was a good idea. While Calcutta's contributions to chess are great indeed, Chennai is certainly India's chess hub. In fact, Tamil Nadu has a special place in the world of chess — 26 of the 74 Grand Masters come from there. Although chess does not require physical prowess, the mental agility needed to succeed in it makes it 'the game of kings and the king of games'.
Ranganathan Sivakumar, Chennai
Parting shot
Sir — It is encouraging that the Election Commission of India will permit those above 17 years of age to apply for their voter's identity card so that they do not have to wait to vote once they turn 18. The registration forms should be simplified and made more user-friendly for first-time voters. Additionally, it must be made mandatory to register mobile numbers and email ids.
Vijaykumar H.K., Raichur, Karnataka