India needs to confront the reality of leprosy
This curable bacterial infection is legally a ground for discrimination in public and private life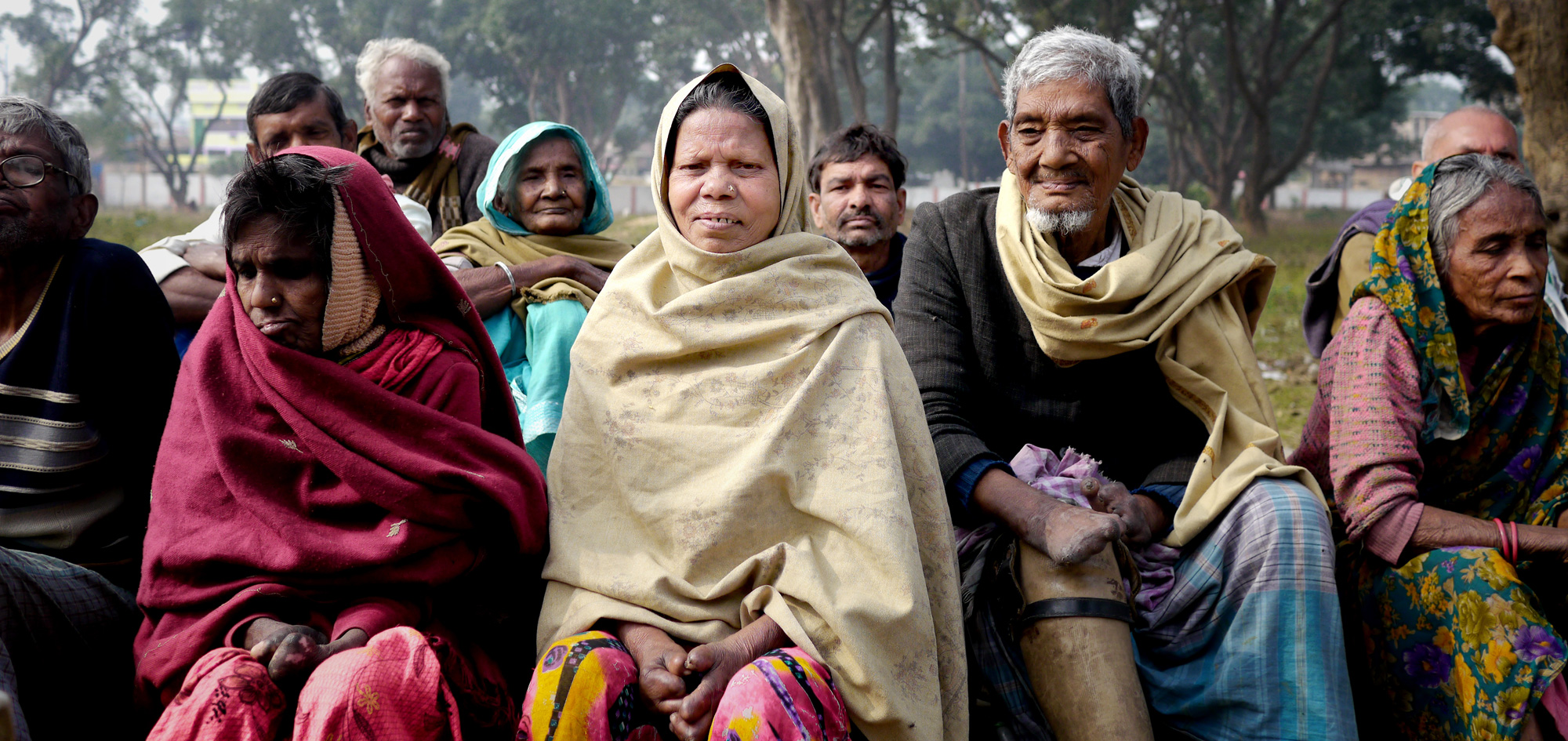 File picture of residents of the Munger Leper Colony in Munger, Bihar. In India, many who suffer from leprosy fear social stigma, but they are not the only ones reluctant to reveal the truth. The government is not ready to admit the scale of the problem either.
Shutterstock
---
Published 17.01.19, 03:09 AM
|
---
To have and to hold, in sickness and in health, goes the traditional wedding vow; that is, unless one of the partners contracts leprosy. The bacterial infection is, at present, a ground for divorce in India. The clause predates leprosy eradication programmes and medical advancements. Leprosy is now completely curable. It is thus heartening that the lower house recently passed a bill to remove leprosy as the basis for divorce from five laws related to marriage and separation. But this is not enough. Can a couple forced to stay together because of a legislative change be happy? Quite the contrary. Just last month in Karnataka, a man frustrated at being denied a divorce shot his estranged wife dead. Further, did not the Supreme Court say in its historic verdict decriminalizing adultery that each individual has the fundamental right to choose his or her sexual partner? The law, even a progressive one like this, must keep in mind the rights of all citizens. Moreover, after this bill gets passed, there will still be more than 100 provisions across various Acts passed by the Centre and state governments that are discriminatory towards people with leprosy. In Odisha, for instance, they are not allowed to contest civic polls and in Rajasthan, panchayat elections. Why was the private sphere of marriage chosen over the public arena? Would not a change in the public mindset at large automatically affect private life as well? The apex court rightly asked the Centre to bring a positive law conferring rights and benefits on those suffering from leprosy and deeming as repealed all legislation that perpetuate the stigma attached with it.
The court astutely recognized the crux of the problem: social stigma. It is this that discourages people from reporting symptoms and thus getting treatment at the right time, which can prevent the disabling injuries and physical changes associated with leprosy. These, in turn, perpetuate the vicious cycle of shame. But patients are not the only ones reluctant to reveal the truth. Much like with cases of HIV and malaria, the government is not ready to admit the scale of the problem. Thirteen years after India announced the elimination of leprosy as a public health concern, 135,485 new cases were detected in 2017. Given the size of the crisis, would it be possible to imagine a strategy that integrates leprosy care with other areas of healthcare? This can go a long way towards excising the perception of it being a dreadful disease that has to be treated separately. An age-old prejudice cannot be wished away just with half-hearted legislation.