India, Brazil poised for fresh start
Bolsonaro visit timely, comes with promise of stability and substance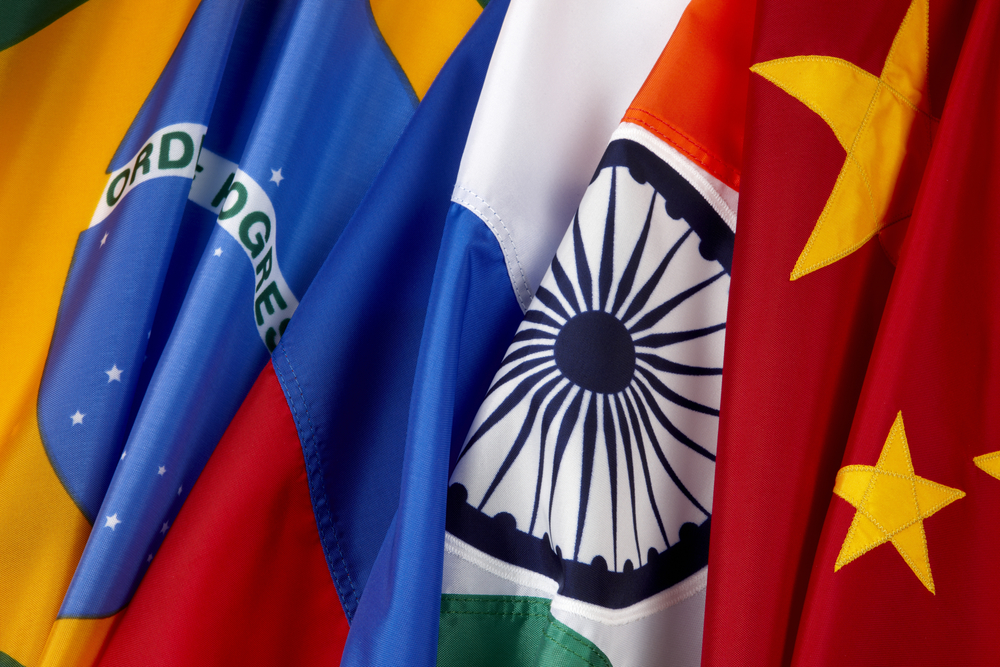 ---
---
Brazil and India have all the ingredients between them to make for a thriving friendship. Many times in history, their romance appeared to be on the cusp of realizing the full potential of their relationship.

It is in the Brazilian character that strategic interests alone are not enough for its bilateral relationships to flourish. Brazil is at its best when the chemistry between its leader and a counterpart president or prime minister is such that ties between their nations thereupon sprint forward.
Jair Messias Bolsonaro, President of Brazil, has been invited as chief guest for this year's Republic Day celebrations in the expectation that his four-day visit will lead precisely to cementing the good chemistry between him and Prime Minister Narendra Modi. Their good chemistry was already in evidence when Modi visited Brasilia two and a half months ago for the eleventh Brazil-Russia-India-China-South Africa or BRICS summit.
This week, the commonalities between Brazil and India have been repeatedly stressed in the public discourse leading up to Bolsonaro's arrival in New Delhi. But the impediments to deeper ties between Brazil and India remain. Lack of connectivity to bridge the distance between the two countries is a major hinderance to advancing bilateral ties.
When Luiz Inacio Lula da Silva became President in 2003, he wanted to revive Brazil's moribund relations with India as a foreign policy priority. Most professional diplomats are happy with the status quo: they are more so in South America where geography and geopolitics make diplomacy a well-ordered, stable activity.
On rare occasions, a Fidel Castro bursts onto the stage in Cuba or a Hugo Chavez comes to power in Venezuela, shaking things up. Lula coming to power in Brazil was a change too, although his ascent to power was not as disruptive in a conventional sense as with Castro or Chavez. When Lula sought to pitchfork India to the centre of Brazil's foreign policy, his diplomats were unenthusiastic, by and large.
They told their President, who was new to foreign policy, that there would be so many impediments that it would not be easy to make New Delhi a diplomatic priority. They made the mistake of telling Lula that India was so far away, expecting that the President would understand such a description as exemplification of the difficulties.
But Lula would not be easily put off. He told his reluctant aides that as a young boy, he travelled on mules from his native Caetés to São Paulo. If need be, he would swim to India to establish relations worthy of their potential. To this was added a deeply personal rapport which swiftly developed between Lula and then Prime Minister Manmohan Singh.
Indian diplomats recall that when Lula arrived in Pretoria for the second summit of the India-Brazil-South Africa Dialogue Forum, IBSA, in 2007, he quickly dispensed with the ceremonial South African reception for a visiting head of state and went looking for the Indian Prime Minister. Unconventional to the core, Lula went to Singh's room and knocked on his door. When Singh came out, Lula hugged him and lifted the prime minister off the carpet in a show of great affection.
As a concession to such typical Brazilian informality, Bolsonaro's Indian hosts proposed that on the evening of his only free day in New Delhi on Friday, soon after the visiting President's arrival, he should be taken to Dilli Haat, the capital's village market built in an urban setting, an eclectic food and crafts bazaar. It was the best way to start his visit before the pomp and grandeur of Rashtrapati Bhavan or the solemnity of Raj Ghat.
In Abu Dhabi three months ago, Bolsonaro's emirati hosts had done something similar. He went to a shopping mall and was very pleased with himself. Bolsonaro said as much in an interview to the UAE's national news agency, WAM: 'I went to a shopping mall, some shoppers recognised me and I felt at home.' In New Delhi, given the capital's large population, thousands of Indians would have known who the visitor to Dilli Haat was, although they may have been kept at bay by Indian security.
The informal elements in Bolsonaro's itinerary put the President so much at ease that he told WAM: 'Everything we discussed will be materialised. We rely a lot on the UAE for the development of our country. This has been a wonderful experience. I am taking back memories that I will never forget.'
Bolsonaro is unlikely to run into any demonstrators, who are agitating against India's new citizenship law, either in New Delhi or in Agra, which is also part of his four-day itinerary. But if he did, he would feel very much at home. Once, this writer had an appointment with a Brazilian cabinet minister in his Rio de Janeiro office. Upon arrival at the office, it became apparent that the meeting could not place since the minister's personal staff was on strike. And everyone calmly took it in their stride.
A loud democracy which accepts protests as germane to its politics, Brazil's fiercely independent media and flourishing civil society were factors which drew that country closer to India in common causes on the global stage.
With India campaigning for a non-permanent seat in the United Nations Security Council election this year, Bolsonaro's support in re-invigorating the Group of Four at the UN – Brazil, India, Japan and Germany – will be vital. The G-4 was created as a catalyst by these four countries to reform the UN and expand permanent membership of the Security Council for themselves. But the networking infrastructure which the group has created in the last 15 years will be useful in the General Assembly for India's election.
Notwithstanding their commonalities it is important that Bolsonaro and Modi do not go overboard this weekend on shared values and lofty ideas. As in the case of Gandhi legacy with a resurgent, forward-looking South Africa, commonalities with Brazil have been milked dry during the Lula era and even earlier when another Brazilian President, Fernando Henrique Cardoso was chief guest for Republic Day in 1996.
The way forward for Brazil-India relations will be smoother if, on the other hand, Bolsonaro and Modi underline the similarity in their aspirations: both countries seek to enhance their capabilities in space exploration and in increasing their share of nuclear power in overall energy security, for example. A start had been made earlier to cooperate in space and nuclear power, but these need to be revived.
Many of the joint initiatives by Brazil and India fell by the wayside because their bilateral relationship itself became a casualty of Brazil's prolonged domestic political crisis. Lula's successor, Dilma Rousseff, was impeached before she could complete her term in office. Her Vice President, Michel Temer, who then became President, was in office only two and a half years. His Presidency was largely without direction and lacked dynamism.
Elected with a convincing majority of 55.1 per cent and a clear policy framework – even if controversial – Bolsonaro offers stability and promise in adding substance to relations with India. His presence as chief guest for Republic Day is, therefore, timely and offers yet another opportunity to realise the potential of relations with India.