India and the Great Game
The country's uniqueness lies in democracy; a multicultural, multireligious secularism; and in its mixed-market economy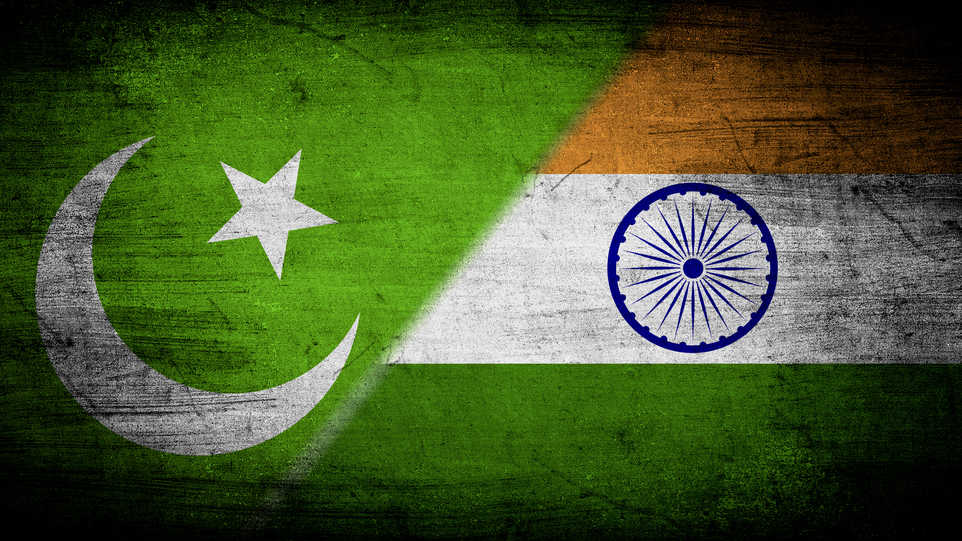 Representational image.
Shutterstock
---
Published 15.03.21, 03:11 AM
|
---
The secretive India-Pakistan negotiations for the border ceasefire raise perplexing questions. Scoring in propaganda, the Pakistan army publicized the ceasefire before India could state soberly that it was a joint decision. Veterans of the government linked the ceasefire to the Joe Biden administration's desire to draw India and Pakistan together as it takes on its rivals, China and Russia, but the reaction of the United States of America came later than usual.
The question is this. Would rededication to the ceasefire owed to the statesmanship of the former prime minister, Atal Bihari Vajpayee, be a self-contained exercise or catalyse negotiations on Kashmir and other issues? In February, the Pakistan army chief spoke of resolving Kashmir "in a dignified and peaceful manner". Viewing the ceasefire as an Indian concession, Pakistan would now expect movement on Kashmir. Before this, India refused any common ground till Pakistan's 'cross-border terrorism' in Jammu and Kashmir ceased. Since the 2016 Indian counterstrike on Pakistan's border posts and the Balakot air attack in 2019, New Delhi has continuously weighed military options to neutralize Pakistan's 'State policy' of terrorism. In a noteworthy change, the second anniversary of the Balakot strike on February 26 passed uncelebrated; this is unusual for an overtly nationalistic regime.
While the Biden administration may indeed have wrought India's change of heart, the ground has also shifted unfavourably for New Delhi. Since last summer's border clashes between Indian and Chinese soldiers, China has successfully merged expansion with negotiations. The anti-China Quad with the US, Japan and Australia is a non-starter. 'Trusted friend' Russia decries Quad and puts China ahead of India to counter US and Western antagonism towards Vladimir Putin's hard rule. Russia has its own problems with India's proximity to the US post the Cold War and since the 1991 market reforms. With the reforms enriching India, Russia is transactional, no longer memorable as the Cold War ally of Bangladesh's creation and extorts in defence deals. Since Pakistan abuts oil-and gas-rich Middle East and is pivotal to Afghanistan's geopolitics, Russia accommodates Islamabad and pays lip-service to India's concerns. Although India is part of the Shanghai Cooperation Organisation, Russia, China and Pakistan form their own club in it.
In the best of times, India has had to balance relations with all. Jawaharlal Nehru understood the nature of the Indian State and gave it Non-Alignment. Its geography denies alliances. It is not in the Asia-Pacific to where growth has shifted from the West since the 1980s. It is not linked by land or religion to the Middle East, which, with North Africa and Turkey, has weighed on Europe's strategic consciousness.  
India's uniqueness lies in democracy; a multicultural, multireligious secularism; and in its mixed-market economy. These assets transcend its geopolitical disadvantages. This was the settled position till six years ago when the political, social, economic and strategic coordinates of the country were changed to fit a narrow nationalistic ideology and base.
Although the changes were internal and unstoppable, it manifested in the internal-external realm before long. On August 5, 2019, Article 370 and aligned laws for Jammu and Kashmir's special autonomy were scrapped. The next day, China was tacitly warned from the Lok Sabha to vacate Indian territories. The rest, as they say, is history.
The present government certainly inherited the China, Pakistan and Kashmir problems. But it also made them worse with ultranationalism. Sooner or later, internal turmoil reflects internationally. Pre-2014 India posed no threat to peace in the neighbourhood and beyond. The world was happy for democratic, secular India growing steadily with reforms. India was almost able to escape its geographical confines. No longer.
The world is not where it was six years ago when India could profitably engage with it. Donald Trump's narrow nationalism and white supremacist presidency have eroded US preponderance versus authoritarian powers like China and Russia. Chinese programmes like 'Made in China 2025' and the 'Belt and Road Initiative' prepare it to lead the world in technology, innovation and infrastructure-building. Russia has joined its Great Power advantages with China in a new Cold War against the West. Brexited UK is floundering while continental Europe has tied its future with China and — covertly — with Russia.  
It is not apparent whether India has understood the profound changes in world politics stuck in failed and self-defeating mantras like autarky and nationalism and encouraging religious divisions in citizens and minority persecution. The world has three more-or-less equal powers and one of them straddles India's northeastern borders. India's security hitherto lay in being a status-quo power. Changing the status quo has driven the country into a cul-de-sac.
All three Great Powers want India-Pakistan peace, with the US resolve being the weightiest. Even without that, the border ceasefire is overdue. There's no miracle cure for the self-inflicted wounds of Kashmir or the gratuitously destroyed ties with China and it hasn't helped to reduce the country to an India-Pakistan binary. The ceasefire is expected to follow a natural course and if it returns India to pre-2014 peace and stability, no one should cavil.