For a better future
India and Pakistan must come closer in the new year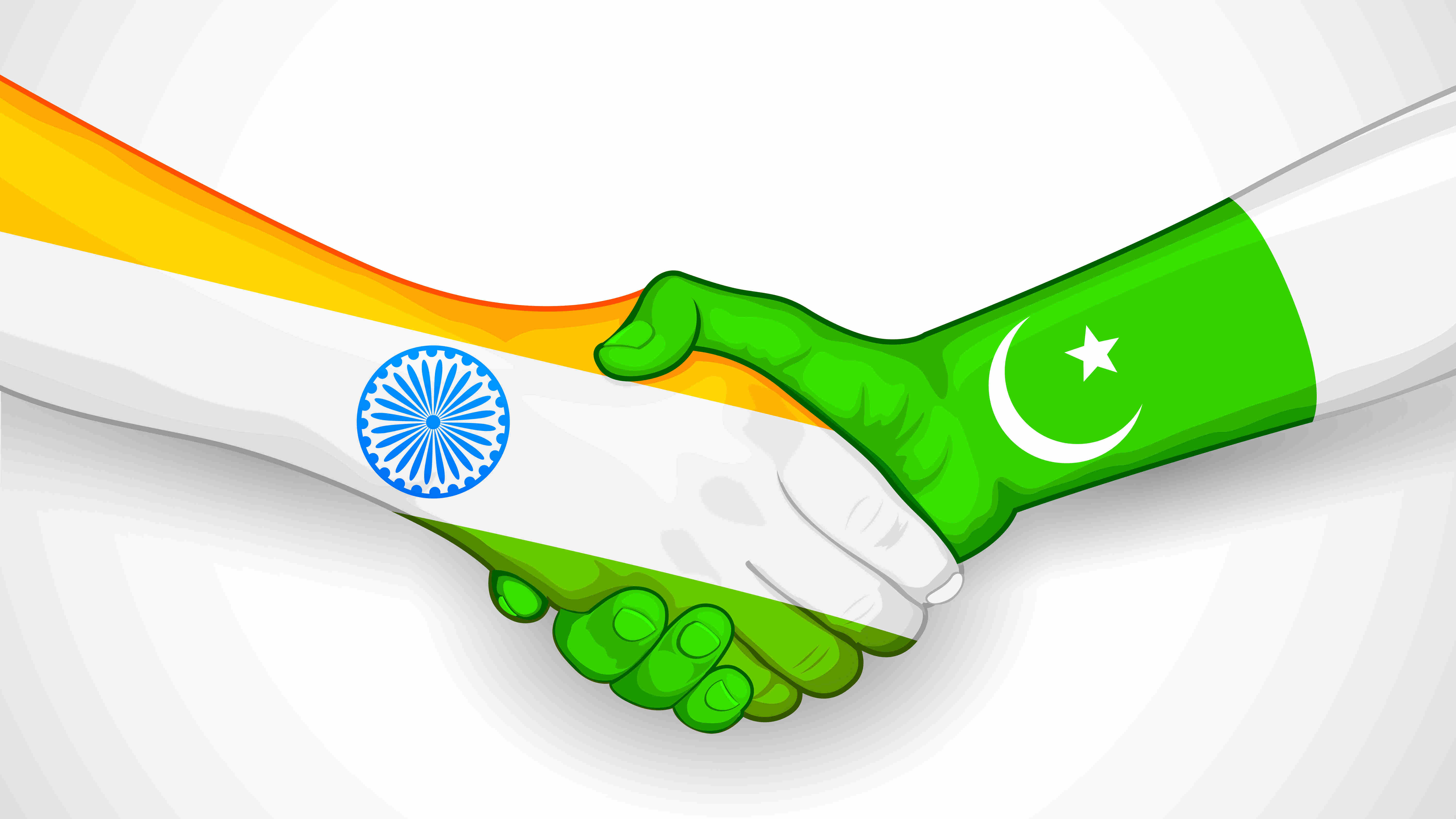 It is time for new beginnings. India and Pakistan should take a step forward and start talking to each other.
Shutterstock
---
Published 29.12.20, 01:58 AM
|
---
We have all heard of Russia's disinformation campaigns in recent years, thanks to the previous election in the United States of America that made Donald Trump the president of the US for one term. The authors of a report produced with support from the State Department's Global Engagement Center say that disinformation can include authentic material used deliberately in a wrong context to make a false connection, such as an authentic picture displayed with a fake caption. It can take the form of fake news sites or the ones that are intentionally designed to resemble well-known sites. The report concludes that the use of disinformation as a tool for influence and obfuscation will never cease. Similarly, the underlying psychological factors that make humans vulnerable to disinformation are enduring. "What will change, however, are the technologies by which disinformation is created and spread." 
Earlier this month, the Brussels-based EU DisinfoLab uncovered an allegedly Indian disinformation network that has been operating since 2005 to discredit Pakistan, in particular, among other countries (like China) that are in conflict with India. The investigative report titled, Indian Chronicles, shows that the disinformation campaign was designed primarily to "discredit Pakistan internationally" and influence decision-making at the European Parliament and the UNHRC. The EU DisinfoLab termed this as the "largest network" of disinformation it has exposed so far. According to the BBC, "[a] dead professor and numerous defunct organisations were resurrected and used alongside at least 750 fake media outlets in a vast 15-year global disinformation campaign to serve Indian interests".
India, obviously, denied this report. The spokesperson of the ministry of external affairs, Anurag Srivastava, said: "As a responsible democracy, India does not practice disinformation campaigns. If you are looking at disinformation, the best example is the country next door which is circulating fictional and fabricated dossiers and purveys a regular stream of fake news."
Pakistan's foreign office dismissed India's so-called denial. A foreign office spokesman said: "The MEA's tall claims have no legs to stand on. The latest developments and international exposés have clearly shown that India is neither 'responsible' nor a 'democracy'." The foreign minister, Shah Mahmood Qureshi, called on the United Nations "to create processes that ensure that the international system is not manipulated through such influence operations".
There are countries around the world that work in different ways to protect their own interests by targeting their rival countries. Such smooth operations, although uncommon, are not unheard of. The EU DisinfoLab report said that it uncovered an entire network of coordinated UN-accredited NGOs promoting Indian interests and criticizing Pakistan repeatedly. These "UN-accredited NGOs work in coordination with non-accredited think-tanks and minority-rights NGOs in Brussels and Geneva. Several of them... were directly but opaquely created by the Srivastava group. In Geneva, these think-tanks and NGOs are in charge of lobbying, of organising demonstrations, speaking during press conferences and UN side-events, and they were often given the floor at the UN on behalf of the accredited organisations."
The report suggests that the alleged Indian network continued to operate for 15 years. It means that this network began working during the Pervez Musharraf era when there were relatively peaceful relations between the two countries. During the Musharraf era, a four-point formula was also pushed to resolve the Kashmir issue. However, it did not materialize. 
We know that India and Pakistan have a history of mistrust and have fought traditional wars as well as proxy battles. Both countries have come to the brink of war a few times as well. In recent years, especially under the Narendra Modi regime, the ties between the two neighbours have soured to such an extent that there seems to be no way forward.
It is quite unfortunate that we have come to such a pass. We cannot change our geography, neighbours or history but we can at least try and build bridges. In October, Moeed Yusuf, special assistant to Prime Minister Imran Khan, had said that the two countries "need to sit down like adults" and talk about the two fundamental issues affecting their ties — Kashmir and terrorism. "There has to be an enabling environment to talk. Create that and you will find us willing the next day. Take that one step [and] you will see my prime minister take two," Yusuf told Karan Thapar in an exclusive interview. 
That is the crux of the matter. Pakistan has been extending an olive branch to the Indian leadership for many years now. In July 2018, right after his party claimed victory in the general elections, Imran Khan said that he believes that trade between India and Pakistan is important to improve economics in the subcontinent. This will be beneficial for both the countries. Even at the height of the post-Pulwama crisis, Khan made several peace overtures to India. However, the Indian side was not willing to listen. And is still not willing to move forward.
The year, 2020, is ending. The global coronavirus pandemic is still at large but in the next few months, it will hopefully be under control once the vaccination drive is completed across the world. The year, 2021, will be a new beginning for all of us in many ways as we have just come out of a year that led to chaos around the world. It should be a lesson for all of us not to take anything for granted and also to make changes in our thinking in the larger interest of our communities. It would thus be a good time for India and Pakistan to rethink their relationship. Countries do not prosper easily if there is conflict in the neighbourhood. The bitter past shared by India and Pakistan has led to the failure of Saarc, a regional organization that could have brought prosperity to the South Asian region. The people of the region continue to suffer as a result of this traditional rivalry. If there is one thing that the coronavirus pandemic has taught us, it is that the healthcare sector is ill-equipped to deal with a pandemic, especially in South Asia. 
Pakistan has done well in combating the virus compared to most countries in the world but the second wave is upon us. Instead of fighting wars that have cost us billions, the two neighbours should be fighting the real war — the war against poverty. We should be investing in our people by improving our health sector, by improving our education system, by improving the living standards of our nations.
It is time for new beginnings. India and Pakistan should take a step forward and start talking to each other. The year, 2021, must see some positivity after a year in which the world saw only darkness. We must change our priorities. Here is to peace and prosperity in the new year.
The author is a journalist based in Lahore; mehmal.s@gmail.com