In the Parliament parking lot, BMWs where Ambassadors once stood
No five-star hotel or corporate office can match the show of grandeur at the temple of democracy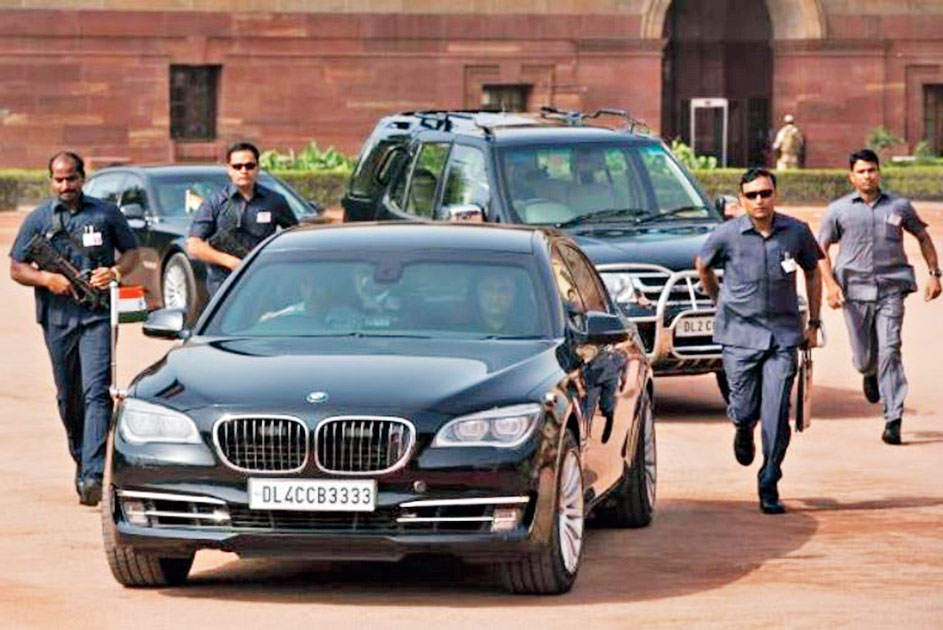 ---
---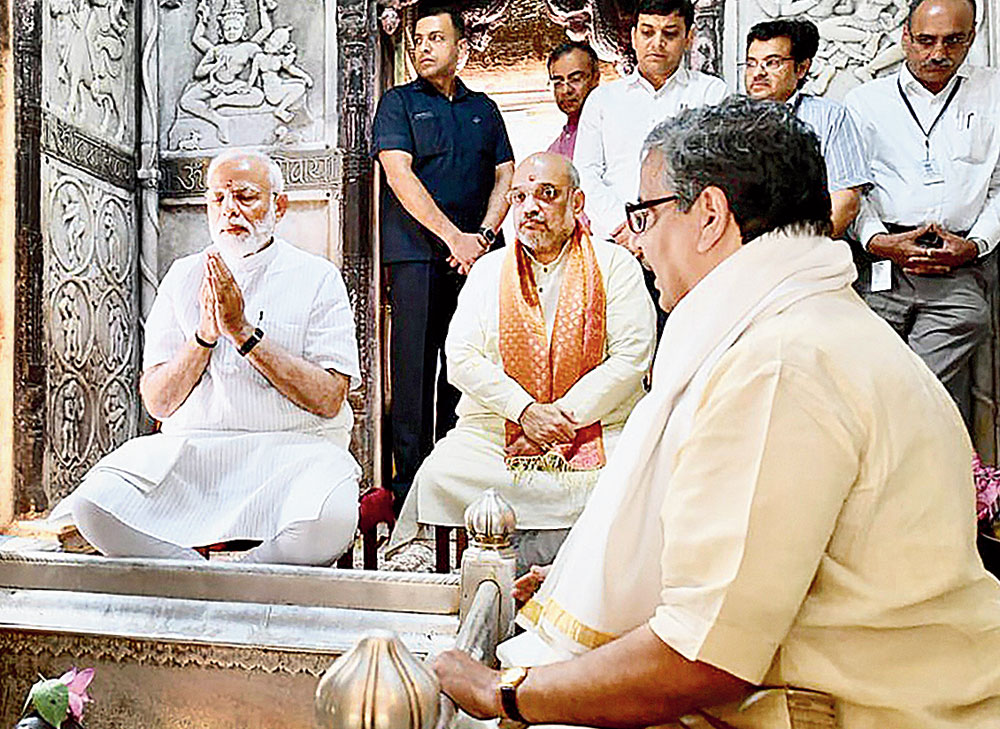 Serious problem
How seriously Opposition parties are taking the question of electronic voting machines became evident this week when the Nationalist Congress Party veteran, Sharad Pawar, invited two technocrats to his office inside the Parliament House to explain how the machines can be manipulated. One Congress leader who attended the demonstration said, "I have always had my doubts about EVM manipulation but that was very convincing. I now believe that EVMs can be manipulated by several methods — five or six those engineers explained. We also need to probe where those two lakh missing EVMs are and how they went missing."
The NCP Rajya Sabha member, Vandana Chavan, had been pleading with top Opposition leaders to take the EVM problem seriously for the last few years, but her concerns were ignored. She is happy that a lot of important leaders are now serious about the problem, but laments that there is no solution in sight and the next election in Maharashtra will likely be fought without any remedy. While Trinamul Congress MPs held a demonstration in Parliament on EVMs, many leaders of smaller parties rued the fact that the Congress leadership was not taking up the issue forcefully.
Watchful eye
Of late, the former Karnataka chief minister, PC Siddaramaiah, has been watchful of cameras recording his movements. On one recent occasion, he had refused help for putting on his shoes. having been stung at least a couple of times for seeking help for donning his footwear, Siddaramaiah was careful this time. "Media people are here to make this big news," he was heard telling his aide. Another time, when a priest rushed to apply a tilak to his forehead, a wary Siddaramaiah reminded his aides about how the BJP questioned his secular outlook when he had a tilak on an earlier occasion.
Footnote
The dynamics in the Union external affairs ministry are certainly changing with the arrival of the career diplomat, S. Jaishankar, as minister. Not only is he all too familiar with the ways of the ministry and its individuals, but he has now even managed to accompany the PM on a foreign visit — something that his predecessor, Sushma Swaraj, seldom did. He was at the G-20 summit in Osaka, Japan. This was in sharp contrast to Swaraj's record; in her five years as external affairs minister, she did not attend even one of the G-20 summits.
Barely 15 to 20 years ago, it was difficult to spot big luxury cars or sport utility vehicles outside Parliament. Even wealthy members of parliament avoided taking their big vehicles to the Parliament premises. Today, however, it is difficult to spot a small car in the parking lot of the Parliament house. Countless Mercedes-Benzes, BMWs, Land Cruisers, Fortuners, Land Rovers, Ford Endeavours and so on can be found on the premises while Parliament is in session.
The old symbol of power, the humble Ambassador, is conspicuous by its absence. There was a time when some leaders created a ruckus in the Lok Sabha for the provision of car loans for parliamentarians. Many MPs took the ferry service provided by the Parliament Secretariat to travel. Now, no five-star hotel or corporate office can match the show of grandeur at the temple of democracy. While the number of rich MPs have soared, the culture of flaunting wealth, too, has gained respectability. While in 2009, there were 315 members of the Lok Sabha who were crorepatis, the number went up to 443 in the year 2014. This time, 475 parliamentarians are crorepatis. While the average asset declared is Rs 20.93 crores, a large number of parliamentarians possess hundreds of crores. Even those who travel by cycle do so to flaunt their purported concern for the environment, not because of simplicity.
Great respect
The recently-concluded Lok Sabha polls were widely seen as a lamp-post election to give another term to the prime minister, Narendra Modi. Inside the lower House of Parliament, however, a large number of first-time MPs feel that the Bharatiya Janata Party chief, Amit Shah, should be given the same amount of credit that Modi receives. At least in public, they are taking care to acknowledge this point. Many of these new parliamentarians start their interventions in the House by almost paying deep respect to the duo.

"By the grace of Modiji and Amit Shahji, I am here today." A number of MPs have been heard repeating this line while starting their zero hour mentions. They have been doing so in spite of the directive issued by the Speaker, Om Birla, that they should take care to be precise and to the point. On some occasions, when these new MPs started by praising the Modi-Shah duo, Birla was heard telling them to come to the point. In most cases, however, Birla chose to remain silent. "Why should [Birla] object when even he has made it to the top post [in Parliament] with the grace of Modiji and Amitbhai?", asked one BJP MP.