In New India, places belong only to the rulers
Changing place names is costly, but to the BJP that is immaterial. It wants the majority vote, and to show it is doing something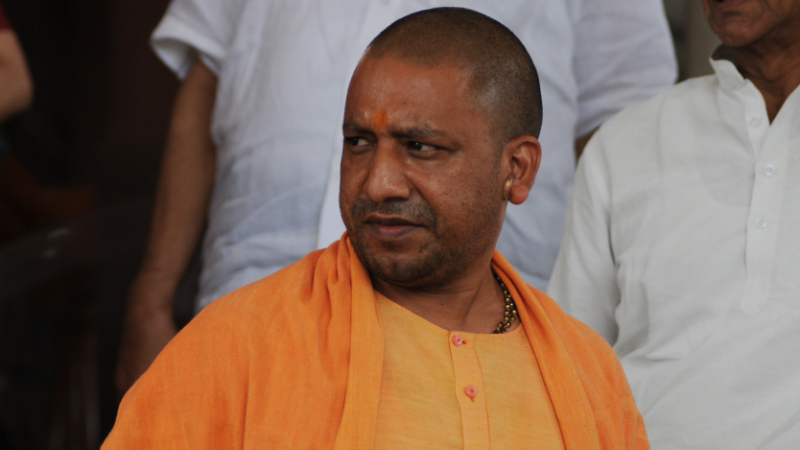 The name changing spree began last year when Uttar Pradesh chief minister Yogi Adityanath approached the Centre to rename Mughalsarai railway station after the late Jana Sangh leader Deendayal Upadhyaya.
Telegraph file picture
---
Published 18.11.18, 02:08 AM
|
---
Dictionaries, everyone knows, have to be regularly updated. Not just to include new words but also to throw out words that have become unfamiliar through disuse. Or misuse. The word 'democracy', for example. It propounded the now outdated concept that governments have a relationship with the people: the country is theirs, or some such thing. They inhabit its spaces, its cities, towns, stations and fields, its monuments and homes, its gardens and squares; they mingle, move and remember, they bequeath land, memories, adventures and anecdotes; some spots stand out in their lives, some grow rich in pleasure or pain. Places belong to everybody. They are as much part of life in the past as they are of the turbulent present.

But in New India, places belong only to the rulers. And that, too, of a certain persuasion. Democracy in the received sense is not something that is fashionable with them. Having won the Lok Sabha elections in 2014 with an undisputed majority, the leaders of the Bharatiya Janata Party, big, small and middling, feel a strong sense of ownership. They prefer, perhaps, the role of conquerors, emulating the much-hated outsiders that ruled before, instead of the role of elected leaders of a democratic country. They and their ideological associates claim an inalienable right to own not just places and history but people's lifestyles, cultural preferences, food and partner choices as well. It is only natural that the chief minister of Uttar Pradesh would rename Mughalsarai junction after Deen Dayal Upadhyaya simply because the BJP feels that his impact on Indian history is far greater than that of the Mughals and their sarai. The BJP dispensation is busy wiping out memories carried by places such as Allahabad, Faizabad and Ahmedabad, too, for 'outsiders' must have no place in India's past. The Centre has pronounced that these are 'corrections of history', the last being an indefinable mishmash of the marvel-loving Hindutva mind. In it, Upadhyaya inhabits the same plane of reality as Rama. Inevitably, Faizabad is now Ayodhya.
But even in this the BJP has failed to be original. Governments have always changed names of streets and common spaces, inscribing their historical position. Nationalists, for example, have given Calcutta many new names, hoping, perhaps, to erase the British in the process. That may have chimed in with the sentiment of a newly independent nation. But changing place names is expensive; a country hungering for development can ill afford it unless the people wish it. To the BJP, that is immaterial. It wants the majority vote. And it wants to show it is doing something. It is the only party targeting names associated with a community that is part of India's population, culture and heritage. The BJP excels in dividing; so, for it, this exercise is not pointless. In West Bengal, it has even changed the name of Islampur to Iswarpur on signboards with no permission from the state government. Iswar, a BJP leader has claimed wisely, is a symbol of Indian culture. He knows best.