Why can't India feed its own people?
The propaganda of development rings hollow amidst such pervasive hunger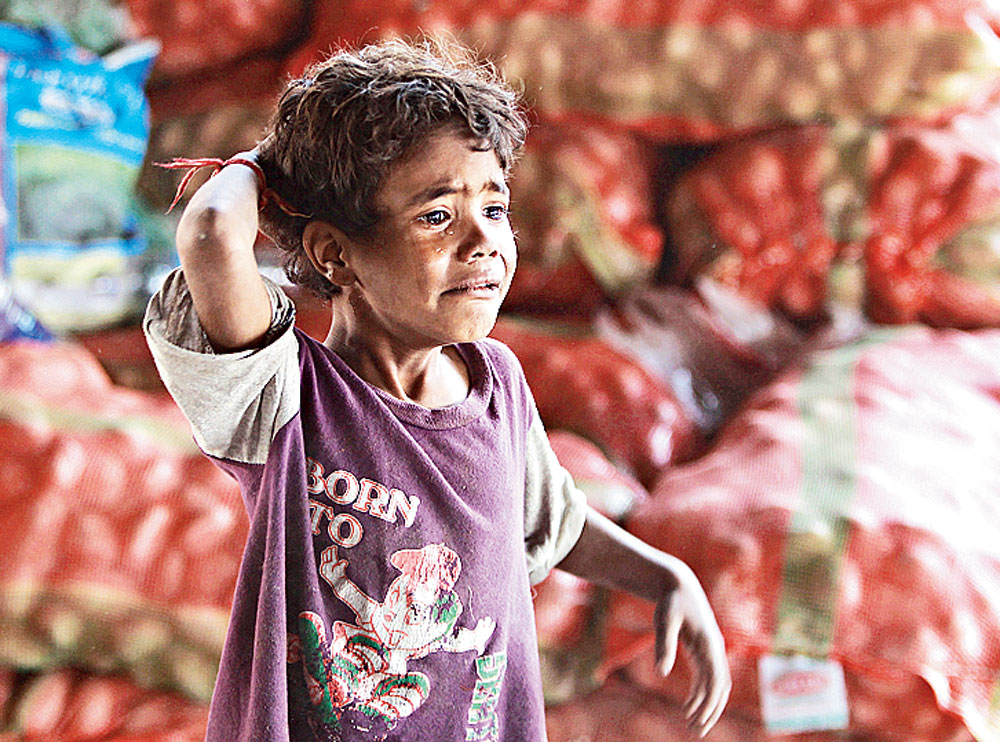 ---
---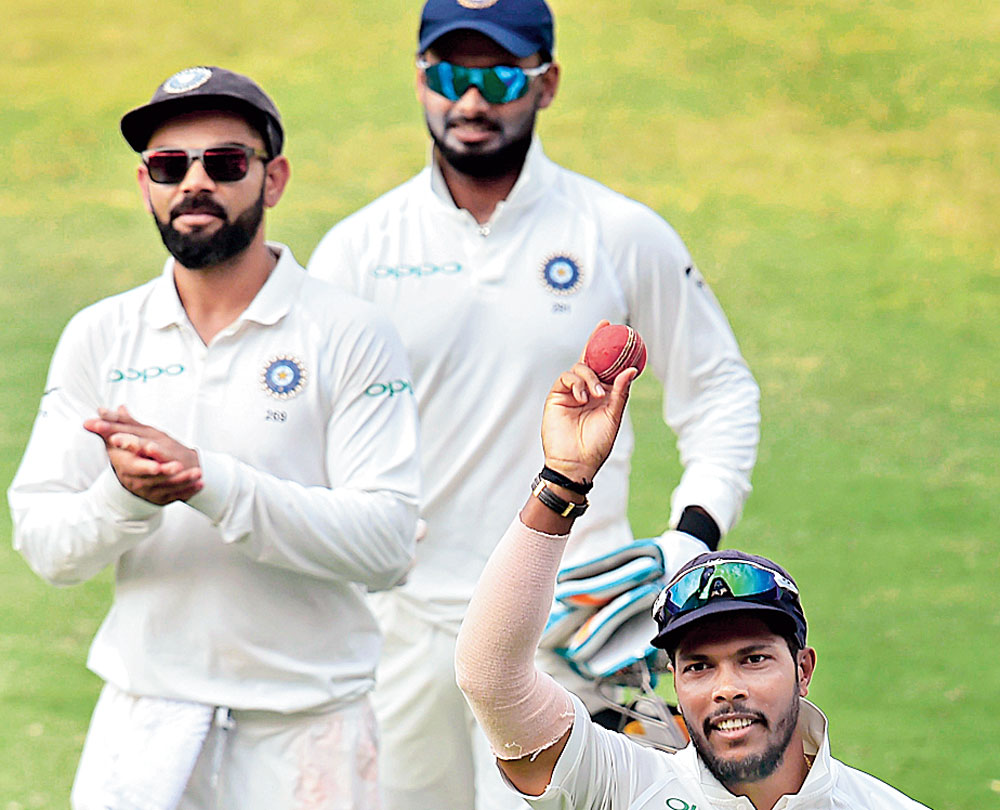 Sir — India ranked a poor 103 out of 119 countries on the Global Hunger Index. What is even more shameful is that all its neighbours, except Pakistan, fared better in the rankings. In earlier times, it was thought that the prevalence of hunger was owing to the shortage in food production. But nowadays, India even exports food grains. So why is it unable to feed its own people?
The public distribution system needs to be overhauled immediately if we are serious about addressing this issue. The propaganda of development rings hollow amidst such pervasive hunger.
Shovanlal Chakraborty,
Calcutta
Team effort
Sir — The Indian cricket team deserves to be commended for beating West Indies comfortably in the second Test ("West Indies cave in again as Indians complete rout", Oct 15). The young Indian batsman, Prithvi Shaw, played brilliantly. He received the player of the tournament award in his maiden series. The fast bowler, Umesh Yadav, also terrorized the rivals with his swing deliveries. Owing to their efforts, India became the second team after Australia to win 10 successive Test series at home. The whole country is proud of this feat.
S.F. Qasmi,
Mumbai
Sir — The Indian cricket team dominated West Indies in all departments of the game in the recently concluded Test series. The performances of Umesh Yadav, Prithvi Shaw and Rishabh Pant were especially noteworthy. I hope that the team will continue to perform like this and outclass the opposition in the forthcoming tournaments as well.
Mohd. Tariq,
Mumbai
Name game
Sir — Changing the names of cities has become a pastime for Indian politicians. However, such exercises are not only unwarranted but they also result in unnecessary expenditure.
Two years ago, Gurgaon in Haryana became Gurugram. A few months ago, the Mughalsarai railway station in Uttar Pradesh became Pandit Deen Dayal Upadhyaya Junction. Now, the Yogi Adityanath government in UP has changed the name of Allahabad ("Academics, politicians oppose plan to rename Allahabad", Oct 15). One wonders what is really achieved by such gimmicks.
In the 1990s, Bombay became Mumbai. The names of Madras and Calcutta were also changed. But still most people refer to these places by their old names. What the governments actually need to change is the poor civic infrastructure plaguing almost all cities in the country.
Hemant Kumar,
Ambala City, Haryana
Sir — The chief minister of UP, Yogi Adityanath, deserves to be commended for restoring the original name of Allahabad. Although multiple versions of how Prayag came to be known as Allahabad are in circulation, it is generally believed that Mughal emperors had named the place Illahabad, which later became Allahabad during colonial rule.
However, Adityanath should not stop at just renaming Allahabad. Many historians argue that Kanpur was earlier known as Kanhiyapur, and the name, Lucknow, is a distortion of Lakshmanpur. Adityanath must, therefore, order a detailed study and restore the original names of other places as well.
Madhu Agrawal,
Dariba, Delhi
Sir — The Bharatiya Janata Party government in UP has decided to change the name of Allahabad. A couple of months ago, Mughalsarai Junction was renamed after Deen Dayal Upadhyaya.
There is no real need to change the names of stations and cities. What is the point of renaming places when there are far more important issues crying for attention? If any leader wants to change anything, he or she should try to transform India into a better place to live in. The endemic prevalence of corruption and poverty, and instances of rape and mob lynching bring disgrace upon the nation. Governments must expend their energies to address these problems.
Tariq Khan,
Allahabad
Sir — A lot of controversy has been generated over the renaming of Allahabad. The BJP government in UP is in the eye of the storm for having suggested the change. Why was a similar hue and cry not made when the names of other places, such as Calcutta, Bombay and Madras, were being changed? Some people seem to have a problem only if Allahabad becomes Prayagraj. Critics are saying that there are many major administrative issues that need to be addressed first. Were there no such problems in the three metropolises when they got new names? People need to understand that change will inevitably happen over time, whether they like it or not.
A few are also suggesting that since the Mughal emperor, Akbar, developed the modern city of Allahabad in the 16th century, we should not change the name of the city out of deference. Prayagraj, or Allahabad, is so important a city for the Indian civilization that it would have developed anyway, with or without Akbar. Moreover, if Mughal rulers had the authority to change the names of places during their regime, why should the Adityanath government not enjoy a similar privilege now?
K.V. Seetharamaiah,
Hassan, Karnataka