All that glitters is hidden wealth
HINTERLAND | In India, inequality has been normalised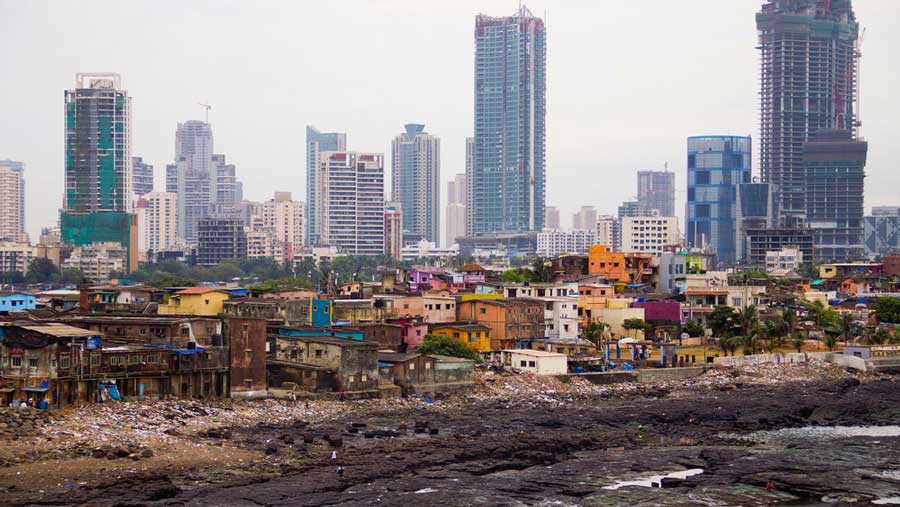 Representational image.
Shutterstock
---
Published 17.12.21, 01:56 AM
|
---
While we know that inequality is bad, we do not deal with it. In India, we have normalized it, just like brazen communalization, bigotry and untruth. This is perhaps because many of us are complicit in perpetuating the inequality.
Some data released this month provide a grim commentary on what is happening in the underbelly of the country. Scan through the regional dailies and you will find full-page public notices of financial institutions auctioning off gold, land and vehicles mortgaged with them owing to repayment defaults. Defaulters here are not the big fish; they are the working class, common people, farmers, small businessmen, street vendors, all struggling to stay afloat in a bombed-out economy.
The World Inequality Report 2022, with Thomas Piketty as one of the authors, ranks India poorly on the inequality index. According to P. Sainath, one of India's foremost commentators, inequality is now the fastest growing sector in India. As the WIR points out, the top one per cent in the country holds 22 per cent of the national wealth — more than the gross domestic product of some states put together — and the top 10 per cent holds over half the national income. The bottom half of the population makes do with 13 per cent of the total wealth. Go down the ladder and the lowest 30 per cent would hardly have anything. They have to seek comfort in temples and tombs.
A lot of this inequality, the WIR hints, is owing to 'accumulation by dispossession'. Tax the wealthy, it says. But the governments hear this and brush it away. After all, wealthy people make or break governments.
Tarnished gold
Here is another data point: we are the biggest importer of gold at an average 700-1,000 tonnes every year. Who buys it? Certainly not the bottom half; they are bleeding. It is the top 10 per cent who are quietly parking their surplus wealth in glitter. That gold is worth billions of rupees on which India forgoes a whopping customs duty revenue that could fill up the national kitty. The bottom half actually mortgages long-held family treasures to meet domestic exigencies. Millions of farmers use these to grow crops.
I remember one poignant case: Ravindra Pongale, a 32-year-old farmer in the Amravati district of Vidarbha, took his own life in December 2017, a month after demonetization was announced. He had an unpaid crop loan of one lakh rupees and some informal loans. The trigger: he was unable to retrieve the pawned gold mangalsutra and bangles belonging to his wife for the fourth straight year. With him gone, his wife told me that year, her pawned mangalsutra and bangles had turned irrelevant.
Turn to another mind-boggling statistic: in the last 10 years, banks wrote off Rs 11.68 lakh crore in loans that were given mostly to a few big businesses. With that money, India could fund the MGNREGA for 20 years or build five-lakh-kilometre worth of four-lane highways or offer free education to thousands for many years. These bad loans have sunk the banks but the defaulters are rarely examined or questioned. Instead, the government intends to privatize banks.
This is not the end of bad loans either. There will be more bad loans next year. Banks will write them off. The cycle will go on. The lakhs of crores of wilful defaults and other non-performing assets by big businesses since the year 2000 may run up to Rs 20 lakh crore according to some estimates. What came of this money? We ought to know. Because this was our money in the banks. While farmers like Pongale take their own lives in acute distress, it is curious that none of the big defaulters end up in public auction notices.