In China students are being openly recruited to spy on fellow students
The move is reminiscent of the most dreadful aspects of the Cultural Revolution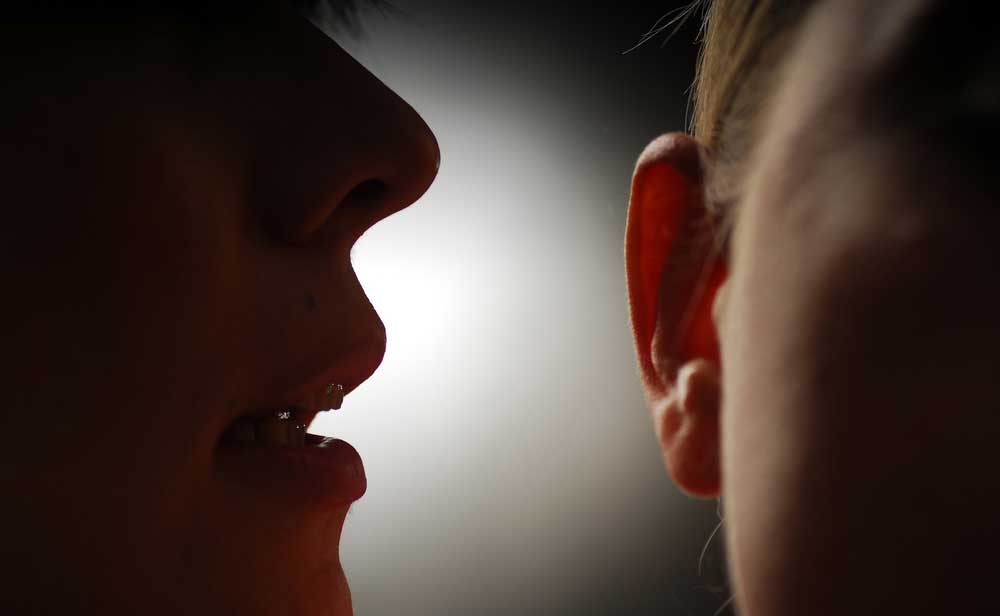 Last year, there were at least three reported incidents of university teachers being punished on the basis of students' complaints against what they said in class.
(Shutterstock)
---
Published 02.04.19, 03:13 AM
|
---
India has the Akhil Bharatiya Vidyarthi Parishad. China has its "cyber monitors". In a move reminiscent of the most dreadful aspects of the Cultural Revolution, one of China's oldest universities has announced the recruitment of students to snitch on their classmates. Shandong University, founded in 1901 and only the second to get national university status, has just revealed that it is setting up student "cyber monitors" on campus. The main aim of recruiting these students, says a report in the ultra-nationalist Global Times, is to "cultivate good netizens on campus and strengthen the ideological and moral construction of college students".
A notice on the campus said that these cyber "messengers" will have to "write their thoughts on major national, social and campus events and hot social issues". Then comes the clincher: their duties include reporting "information that includes hot topics among students and sensitive information that could affect the university's public image." Naturally, the recruits must themselves possess the "correct political qualities". Communist Party members are to be given preference. Interestingly, this will be a "voluntary" job; students can refuse to do it.
This new development is chilling. For the first time, students are being recruited openly. Last year, a university in the same province started what was described as a "cyberspace messenger monitoring programme", but it didn't recruit students for it. While other universities in Shandong and even Shanghai have recruited students, they have not done so openly. The students' identities have been kept secret. By openly initiating campus recruitment of student spies, an unmistakable message is being sent to every student. Incidentally, Shandong University prides itself on its foreign students.
Forbidden spheres 
The message is for teachers too. Last year, there were at least three reported incidents of university teachers being punished on the basis of students' complaints against what they said in class. A mathematics teacher was accused of comparing her students unfavourably to their Japanese counterparts. Her defence, that she made the remark when she found her class busy on their mobiles, wasn't considered. Another teacher was punished for criticizing the government policy of State ownership.
But there have been cases where the punished teachers are at a loss when it comes to knowing what they have done wrong. A teacher with 10 years' experience in a top secondary school was suddenly demoted to a non-teaching job last year. He was told that he focused too much on negative aspects and not on China's achievements. All he had done was discuss what he thought were harmless topics: the unequal status of women; the deteriorating environment; the frequent use of the death penalty. The last two topics are discussed even in official media. He concluded that his fatal flaw was telling students to question what was written in their textbooks.
Everyone in China knows that certain topics are taboo in the public sphere. These include the 1989 Tiananmen Square uprising; the Falun Gong cult; corruption in the army and government. But under the president, Xi Jinping, this censorship has become part of law. In 2014, the education ministry specifically warned teachers that they would be punished if their teaching activities violated Communist Party policies. In December 2016, the education minister wrote: "The enemy forces infiltrate us first through our education system, our campus." The next year, the Communist Party's discipline commission inspected top universities only to report that they had "failed to do ideological work".
But there is a silver lining. Most students have rallied around teachers who've been punished. Of course, this support is only expressed online.