House of love
February is the month to reflect on hearts and hotels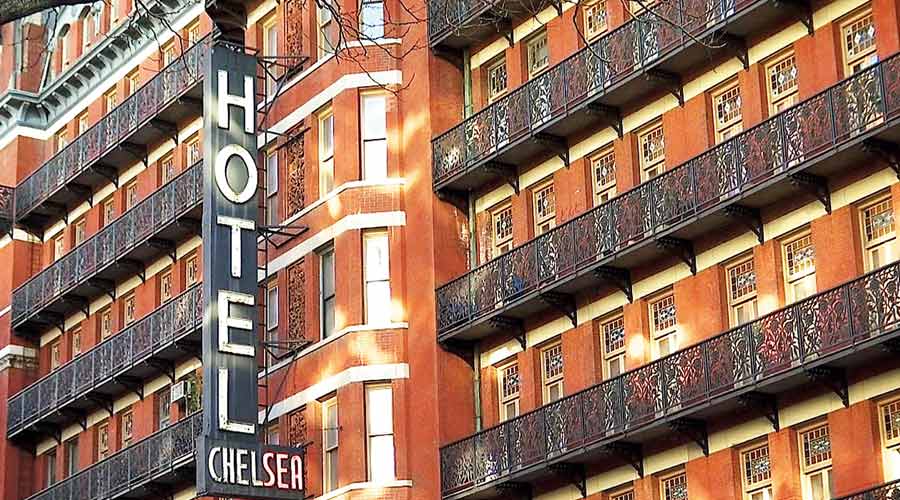 Representational image
Wikimedia Commons
---
Published 24.02.22, 12:08 AM
|
---
The elephant-headed god is the presiding deity of commerce. But there is a compelling case for the Indian hospitality sector, including hotels, to change its allegiance to a new deity — Cupid. The word on the street is that the hotel industry — reeling from a cumulative revenue loss of 1.3 trillion the year the pandemic set in — is hoping for a turnaround, thanks to the impish god in the habit of shooting heart-tipped arrows at unsuspecting men and women. Hotel bookings in Pune, for instance, rose by as much as 50 per cent during the Valentine's Day weekend this month, with couples, their hearts racing, eagerly seeking a bit of privacy from prying eyes, be they of the State or of the family.
But not every establishment can be an ideal testament to the intimacy between hearts and hotels. Incidentally, Bob Dylan knows the address of one hotel with a beating heart. He had even sung about it. An eponymous song dedicated to Dylan's then estranged wife, Sarah, had the singer crooning "Stayin' up for days in the Chelsea Hotel/ Writin'  'Sad-Eyed Lady of the Lowlands' for you." During the Sixties, the time of love, revolution and Dylan in America, hearts and heartbreak, it seems, had only one address — Chelsea Hotel near Manhattan, New York.
Ironically, it wasn't the heart but, quite often, an empty stomach that led The Chelsea's residents — artists, musicians, actors, writers, fashion designers — towards its slightly dilapidated but welcoming arms. In Just Kids, an elegy to both love and New York, Patti Smith recalled dragging her sick partner, Robert Mapplethorpe — this artist-photographer was yet to taste fame then — to The Chelsea's door, hoping to find shelter in exchange for her artworks. Some years earlier, a different kind of pursuit — the search for anonymity — had brought Arthur Miller to the same address. In his essay, "The Chelsea Affect", the American playwright described Chelsea Hotel thus: "it [was] a wonderfully out-of-the-way place… where nobody would be likely to be looking for me."
Neither Miller nor Smith writes much about The Chelsea's food. They, however, write a lot about its fraternity. The building blocks of this solidarity included penury, eccentricity, intoxication, intellectual stimulation but, above all, a feverish, collective desire to think about and reflect on the world outside and express hope through a myriad paintings, photographs, books, clothes, many of which would not find a buyer.
To the modern reader of the recollections of Miller and Smith, The Chelsea certainly evokes a sense of Alice's Wonderland with its charismatic figures and topsy-turviness. An ordinary day in the life of Chelsea Hotel, Smith recalls, could be about spotting Janis Joplin, the Jefferson Airplane or Jimi Hendrix, "his head lowered, eating with his hat on, across from a blonde". On other days, there was the actress, Viva, "[storming] into the lobby with… Garbo-like inapproachability"; Shirley Clarke and Diane Arbus entering the hotel simultaneously but separately; Salvador Dalí peering nervously "in a black and scarlet cape". And then there were history's ghosts: Oscar Wilde and his unclaimed trunks and the spirit of Dylan Thomas inching towards death with drink and poetry.  
Miller, too, remembers Andy Warhol and Allen Ginsberg, among others, but also mentions a woman with "eyes so crazy" — she went on to shoot Warhol — Brendan Behan, the Irish poet, who was mildly amused with approaching death, as well as the depressive Charles Jackson, who ended his life in one of The Chelsea's rooms. In its invocation of the lingering stench of doom in the hotel's corridors, Miller's essay converges with another remarkable literary contemplation on hotels and heartbreak — Susan Joinson's "Hotel Melancholia". Here, Joinson reflects on the psychological unravelling of three women — an artist, a writer and a Surrealist's muse, all of whom led peripatetic lives — inside hotel rooms. As if what was meant to be a pit-stop in their lives had, somehow, ended up consuming the journey itself, leading these luminous minds towards a deeper, disquieting inner dislocation.
In their strange location between journey and stillness, in being a home as well as a home away from home, as an intersection between refuge and prison,  an address between permanence and transience, hotels — The Chelsea and others around the world — more than any other space, embody the rapture and sorrow, the hope and despair, the heat and the eventual coolness of love. It is this splitness — this inbetweenness — embedded in hotels and in love, that has made them intimate partners and, over the years, subjects of cultural fascination and enquiry.
Smith, young, wide-eyed and impressionable, had read The Chelsea's schizophrenia thus: its hundred twilight rooms, notwithstanding their cobwebs of history and sullenness, whispered to her of magic and possibilities. Miller, with a sharper — political — eye, attributed the hotel's oscillation as one that mirrored America's pendulum-like movement between a sheltered, oppressive past and a liberating, but uncertain, future.

The Chelsea, much like that capricious emotion called love, gifted Miller and Smith two different — conflicting — kinds of fate. It healed the playwright's inner scars somewhat, leading Miller to look back at it as a "fictional" place where "nobody is urgently concerned about what is happening because nobody quite knows what is happening, or maybe there is a kind of freedom or severe disconnect with plain reality… which can be irritating but perhaps not altogether a bad thing, at least in the spiritual sense."
As for Smith, The Chelsea, before it spat her out into the world outside, left her with a vague intuition of the scarrings that lay ahead. She returned one last time to her old room at The Chelsea, cried for the fragments of a shared life that she was leaving behind, washed her face, and then stepped out into a darkening city.