Guntur morphs from a regular old town into a runaway city
Greenery is rapidly giving way to grey concrete as the new city spreads across some 30 villages and 38,500 acres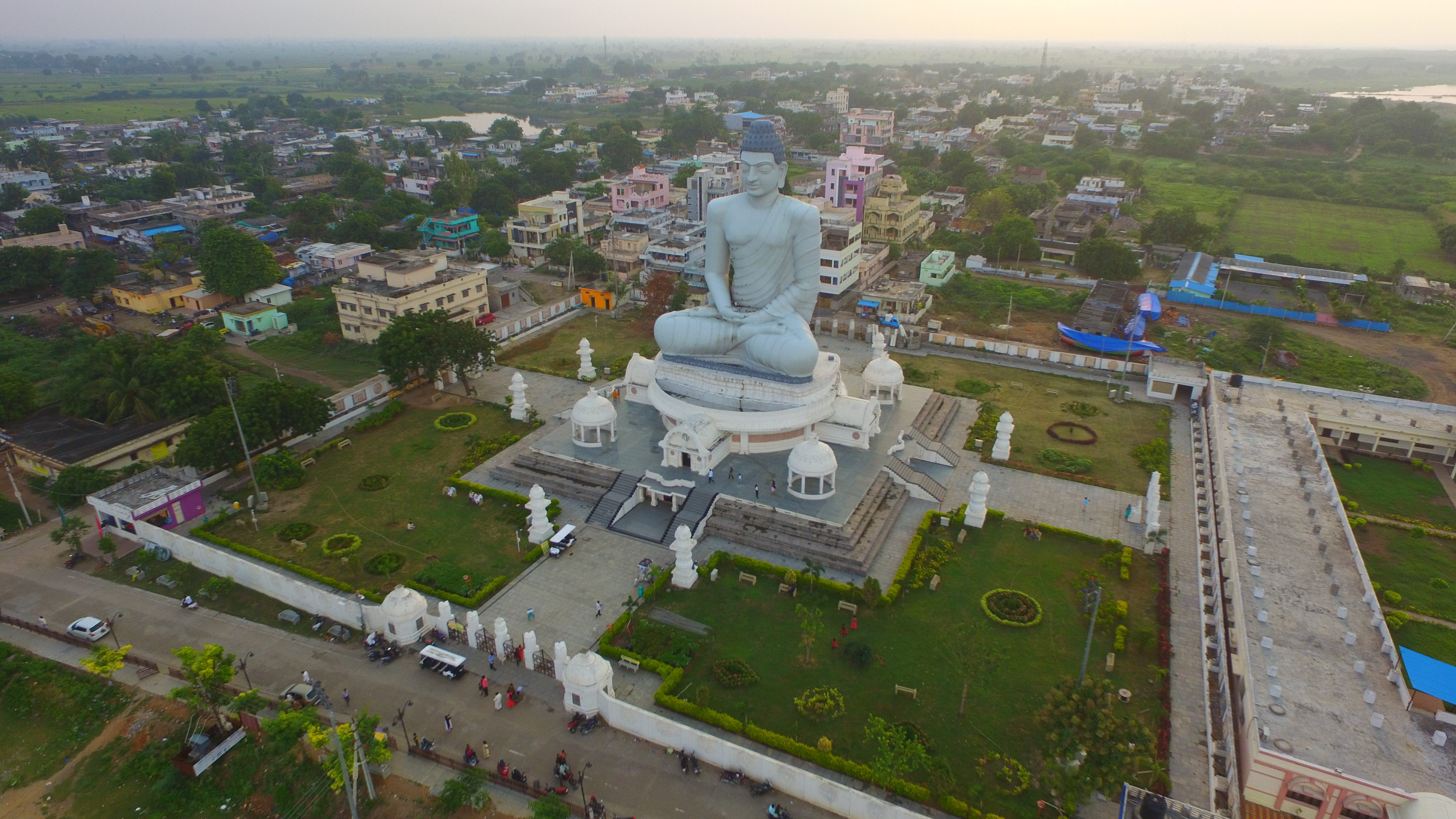 ---
---
More to spend on
Another significant change is the rise in the number of restaurants and eating places. Zomato has entered Guntur, and will deliver to your home. Where once Guntur just had Sankar Vilas and Geeta Café, and little else even after conservative families loosened up and went out to enjoy a meal, there's now Café Coffee Day, Domino's Pizza and KFC.
Stores such as Westside and a host of other brands big and small line the bigger roads of this town. They stand cheek by jowl with your great-aunt's house, and where once you saw a mango tree or wild-growing bougainvillea, you see a huge banner or a balloon advertising the stores' wares.
There are shawarma carts, restaurants serving Arabian food (did we even have Chinese earlier?), a small food truck and bakeries doing brisk business selling fancy confections that can give their metro counterparts a run for their money.
"Malls" and "food courts" that defy conventional definitions have sprung up. The malls are really just single-brand apparel shops spread over two or three floors, not sprawling buildings housing an array of stores, and the food courts are no bigger than the mom-and-pop store the space housed earlier.
Instead of single-screen or twin theatres, we now have a few multiplexes and can even book tickets online. On Ring Road, once known for guest houses belonging to tobacco firms, ITC is building a hotel. There are chain grocery stores, though the produce section often stinks of rot, unlike in the bigger cities. Chains in the fashion and grooming business, such as Toni & Guy and Jawed Habib, have set up shop.
More recently, signboards have come up along the state highways, listing places of importance and tourist interest. They suddenly pop up and remind you that some temple, museum, or beach that you have never been to – or in some cases, did not even know existed – is interesting. But watching your native place morph from a regular old town into a runaway city and coming to terms with it – that takes some doing.
Surreal estate
In the town's Amaravati Road neighbourhood, apartment buildings teem in what once were fields. Some look spanking new, some not so new, but all seem to have many unoccupied units. The shift in the capital city from Hyderabad to Guntur district had been in the air even before the state was split to create Telangana. Land prices and real estate activity had gone up in anticipation. Beyond Amaravati Road, a long-unoccupied mass of apartment blocks began filling up two years ago when the Secretariat moved here from the common capital Hyderabad, 270km away, and its employees needed to find housing urgently.
Sravanthi Challapali is an independent journalist who grew up in Guntur and is based in Chennai.
Word is that the government of Andhra Pradesh wants to set up the equivalent of four Cyberabads in the state. Sceptics call it a pipe-dream, saying the cost of living is high and add there's little in the way of entertainment. But ask Guntur natives and they'll tell you how their town – hitherto known mainly for its commercial crops and entrance-exam coaching – has changed in the last couple of years. They paint a picture of a city rapidly transforming into a state capital.
Government buildings, such as the police headquarters, and dealerships for premium automobile brands Land Rover and Jaguar meet your eye some distance ahead at Mangalagiri, as do high-rise office and housing complexes, some of them luxury buildings that are trading hands at Rs 5,000 per square foot. Till recently, Mangalagiri was a small town, known for its handlooms and the Narasimhaswami temple. Interestingly, the temple sits atop a hill believed to be a volcano appeased by the steady and traditional offering of panakam, a jaggery-based drink.
Hills and greenery are rapidly giving way to grey concrete, and one cannot but wonder about having the new city spreading across some 30 villages and 38,500 acres, covering a considerable extent of farmland. The government came up with the idea of land pooling and compensation for land offered, but questions and allegations – and counter-arguments and stoic acceptance – persist as to whether it was right to convert fertile land into the capital city. The larger capital region includes swathes of Krishna district too, named for the river Krishna which separates the two districts and on whose banks Vijayawada sits. The new Amaravati is 40km south-west of Vijayawada and 32km north of Guntur.
Within the range of the capital region, a level of dissatisfaction surfaces. A Guntur-based businessman says there will be few takers for the spaces on the Mangalagiri-Guntur stretch unless there are more access roads. He says the government's focus on another sector in and around the villages of Velagapudi, Tulluru and Rayapudi has resulted in lopsided development in other areas in Guntur district. He also believes the Central Government has not been supportive enough with financing for the new capital, the reason why Chief Minister Naidu withdrew support from the BJP-led NDA government. "Development, and hope for better prospects, though, hinges on the state elections to be held next year. This government needs to be elected back to power," he adds.
Among the many buildings coming up in and around the Secretariat in Velagapudi is the state government's Happy Nest housing project, positioned as an affordable alternative to the soaring cost of real estate and rentals that have trebled since just a few years ago. A drive through this area will leave you with the sight of concrete mixers and earthmoving equipment making their way along roads set amidst fields of cotton, chilli and red gram. New roads and tall buildings are under various stages of construction. In the villages – some "dusty old ones where you couldn't see the huts for the scrub", to quote an observer – you see shiny new two- or three-storeyed buildings. An acre that used to cost about Rs 3 lakh a few years earlier now is being sold at over Rs 1 crore.
The richer prospects have spawned a new vocation for the citizens of these parts: Lining the route from Guntur's Amaravati Road are a series of hoardings and signboards advertising real-estate dealers and businesses. The road is named for the original Amaravati, a pilgrim centre 32km north north-west of the town situated on the southern bank of the Krishna. It was a Satavahana capital in ancient times.
Veera Babu, managing director at real estate consultancy Cushman & Wakefield, Hyderabad, says local demand for real estate is strong. NRI money that would once have been invested in Hyderabad is moving to this belt. "The Government is doing a tremendous job of attracting the manufacturing sector to the capital region, but it is the IT sector that has the disposable funds," he says. Will there be takers for the homes coming up in the area? Babu says the target consumers are very different for luxury ventures and the likes of Happy Nest, which has seen great success. Reportedly, the second lot of 900 flats was sold out in less than three hours in an online booking session recently.
A real estate expert who does not want to be identified says this region is home to some of the biggest speculators who possess large amounts of disposable money. They have an appetite for high returns. They can park money in a project and afford to wait for it to pay off, he remarks.