Editorial: Grim tale
The Periodic Labour Force Survey for 2019-2020 reveals some expected changes in the labour force and in employment patterns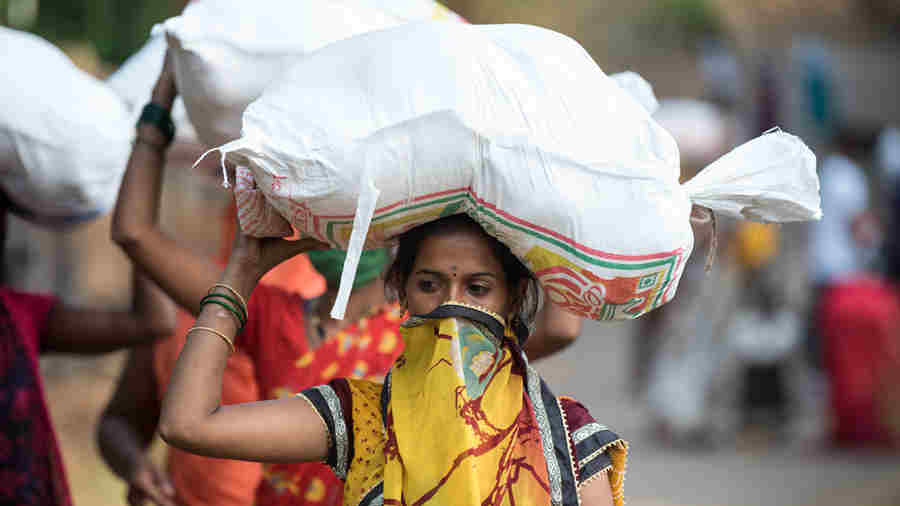 Representational image.
Shutterstock
---
Published 13.09.21, 02:10 AM
|
---
The Periodic Labour Force Survey released by the Government of India for 2019-2020 reveals some expected changes in the labour force and in employment patterns. There was an economic slowdown prior to the start of the pandemic. Thereafter, matters got much worse with disruptions in economic activities. The survey uses data from July 2019 to June 2020. One finding of the survey is the increase in labour force participation in agriculture. The share of the labour force in this sector increased from 42.5 per cent in 2018-19 to 45.6 per cent in 2019-20. This reflects, in part, the reverse migration of informal migrant workers from the cities to the villages. They treated the agricultural sector as the employer of the last resort. This is also indicative of the additional stress on the agricultural sector, which already houses a substantial volume of the labour force. This is a reversal of the trend of economic development where agriculture releases additional workers as more and more non-agricultural jobs open up in industry and urban areas. The survey also reveals that women's participation in the labour force has increased in this period. Normally, this would have been a welcome development. However, given the economic distress resulting from the pandemic, it is indicative of a growth in unpaid family labour. This, in turn, means a decrease in paid jobs for women who would fall back on doing chores for the family. According to the survey, the employment rate for unpaid female workers increased from 30.9 per cent in 2018-19 to 35 per cent in 2019-20.
The overall trends imply that labour market stress is higher now than it was in the pre-pandemic period. First, the two rounds of stress — pre-Covid slowdown and pandemic-induced reverse migration — would make it even more difficult for employment rates to pick up significantly to ensure a better distribution of income and growth in aggregate demand. Second, efforts at job creation in terms of crisis management in a weakened economy would lead to greater low-paid informal sector work, making the bottom of the economic pyramid heavier than ever before. Third, when the economy eventually picks up enough confidence to see a large, steady flow of new investments in the non-agricultural sector, employers are likely to minimize the use of labour and choose new technologies that are labour-displacing. Finally, what could be an alarming outcome of the current trend is that even with reskilling displaced workers there may not be adequate number of jobs to absorb them.