From Chirac to Macron, a tradition of withholding social justice
Even as Chirac was being laid to rest in a spectacle of sybaritic splendour, Yellow Vests were battling in the streets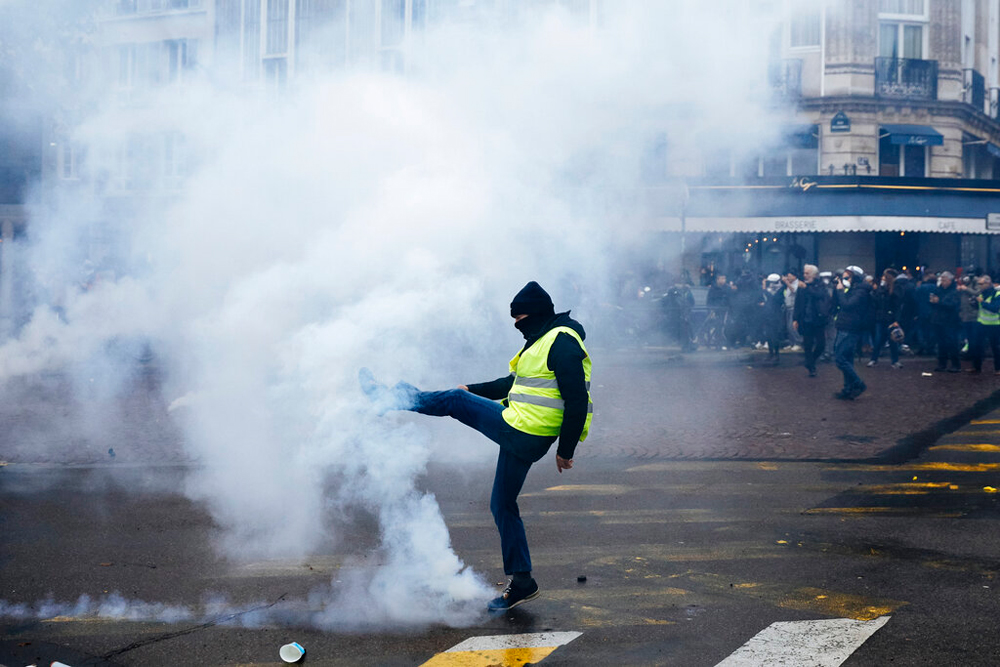 ---
---
Jacques Chirac, who died in September, was the most intriguing of French presidents in the past three decades. Chirac was conservative in his politics; an opportunist by nature; culture-conscious; and could be both defiant and corrupt. He showed character when he publicly acknowledged French complicity in the Holocaust, or chose not to cooperate with the United States of America in its invasion of Iraq.
But there were burning issues at home which Chirac deliberately ignored, or sought to solve in a manner that exposed his actual intentions. He seldom attached any importance to the problems faced by the French working class. The ghettoization of migrants from former French colonies went from bad to worse during his presidency. Refusing to intervene in the deadly riots between an aggressive police force and angry black and Arab youths in 2005, Chirac earned the allegiance of the white upper and middle classes which idolized him as a rescuer and a protector. Meanwhile, his working class policies were geared to enthuse private employers.
At least two generations of workers and their families appear not to have forgiven Chirac's active contribution to their gradual pauperization. Which brings us to a thin book — phenomenally successful in terms of both ideas and sales. Who Killed My Father, by the young, gay French writer, Édouard Louis, is being feverishly discussed the world over for its delicate yet strong and insightful proletarian politics. In the closing pages of this testament of the labourers' woes and the State's zealous protection of corporate interest, Louis writes: "In March 2006, the government of Jacques Chirac... announced that dozens of medications would no longer be covered by the State, including many medications for digestive problems. Because you'd [the author is referring to his sick worker-father] had to spend your days lying flat since your [factory] accident, and because you had bad nutrition, digestive problems were a constant for you... Jacques Chirac... destroyed your intestines."
That tradition of withholding social justice from the likes of Louis's father is currently being vigorously pursued by Emmanuel Macron. It is not for nothing that Macron has had to deal with the increasingly fierce Yellow Vest movement by radical workers. The antagonistic attitude of the French president towards the restive workers is graphically evoked by Louis. "[On] 27 May 2017, in a town in France, two union members — both in T-shirts — are complaining to... Macron in the middle of a crowded street. They are angry... They also seem to be suffering. Emmanuel Macron dismisses them in a voice full of contempt: 'You're not going to scare me with your T-shirts. The best way to afford a suit is to get a job'... He shows you the line — the violent line — between those who wear suits and those who wear T-shirts..."
This kind of humiliation suffered by the canaille is nothing new in French history. Two hundred and thirty years ago, France witnessed a popular uprising that chopped off an unsympathetic king's head and those of his queen and thousands of his supporters. But no sooner than a proletarian dispensation had been declared that gains of the revolution began to be undermined.
Be it in France or in India, the working classes are being oppressed. Yet, it looks like that they would not go down without a fight. Even as Jacques Chirac was being laid to rest in a spectacle of sybaritic splendour, the gilets jaunes were battling as best they could on the streets of Paris.