Filtered notes as refuge
FIFTH COLUMN: Roll over Beethoven, it always works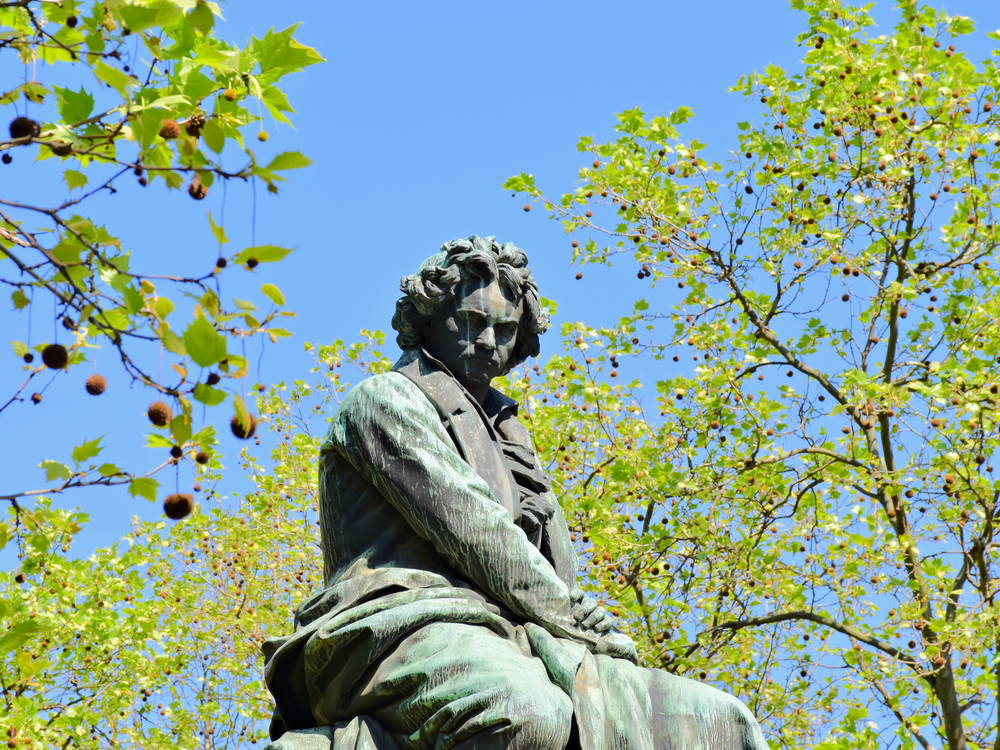 ---
---
All of us are rediscovering our homes during lockdown. We are discovering the good places, the bad places, the soft places, the hard places. The kitchen sink is particularly hard. Especially when the dishes and the bowls and the pots and pans pile up on it — oh! how they pile up — and I feel like banging my head against it.
But very close to this seemingly bottomless pit I have found my refuge, a place of stillness and calm. It is just below the water filter, where now I stand for long stretches every day, filling up bottle after bottle with drinking water.
Although I wish people around me drank less water, I don't mind filling bottles up. I like slow, repetitive actions, perhaps because I am a slow, repetitive person, and I also like to feed others, even if it is water. In these times of trouble, when panic shoots through me sometimes, because it is really impossible to distance oneself from the invisible, this slowness soothes me. Also here is a supply of something, that too of drinking water, for which I do not have to risk my life and venture outside, and it is continuing uninterrupted, and for once I don't have to wash my supply. This soothes me when all the time I am suspecting my own hands. (In a fit of panic I have once washed the inside of my mouth with soap.) I am so glad for the things that are working.
But what makes my water filter wonderful is that it sings. And it sings Für Elise.
I am sure many of your water filters do that too, and I beseech you to listen to them. Not that I am a music aficionado or the rendition of that great piece of music by my water filter is exceptional. On the contrary, the rendition is of such a quality that it almost amounts to murder. I tend to think of the instrument as the filter's own voice; otherwise, there is no explanation.
The bad rendition, however, does it for me. It shows what Für Elise, arguably the world's most popular piece of piano music, has endured — and survived.
One theory behind its popularity is that the deeply melodic and sophisticated piece is certainly not simple, but it is not back-breakingly complex either, and its appeal is quite universal, so teachers across the world introduce their students to it. It was actually discovered 40 years after Beethoven's death in 1827 and there is still a lack of unanimity on who Elise was. A romantic motive may have inspired the composition of Für Elise, it has often been said.
Whatever that was, in the more than 150 years since its discovery, the solo piano piece has been adapted widely to various other instruments, including violin, guitar, cello, launchpad, ukelele, sitar (on which it sounds quite nice,
the tabla (yes) — and then the elevator, the mobile, and the water filter. It is always those riveting opening notes. The rest of the piece is ignored. So reversing cars play Für Elise. Caller tunes and ringtones are Für Elise. In Ray's 1971 film, Jana Aranya, at a high-society prostitute's house, the cigarette holder, "gifted by a rich Japanese visitor", plays Für Elise.
I remember my daughter had a pink plastic toy mobile phone once with recorded music. It used to play Für Elise. I have never heard anything so belligerent.
Für Elise is a triumph of the human imagination. It is a symbol of what survives the greatest disasters. Despite its mangled form, it comes to me in all its beauty from my water filter, which plays it again and again, in a loop. I almost feel sleepy with peacefulness.
I come back to my water filter the next day. Is that how the weary traveller felt, when after walking the earth for a thousand years, he found Banalata Sen?
But why are refuges always feminine?