Festive spirit
China Diary | Migrant workers returning in chartered trains say they can't wait to hit the factory floor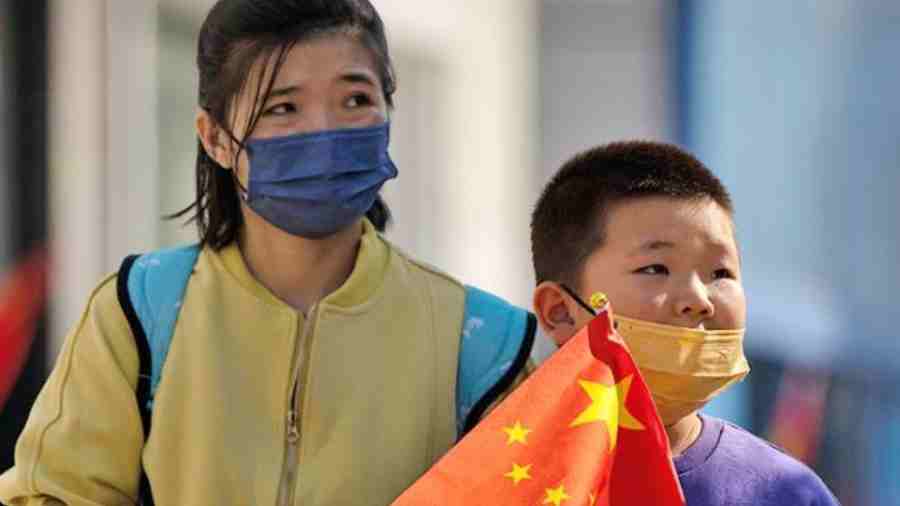 Authorities in Beijing want travellers to share taxis for the last leg of the journey to avoid long waits and traffic jams.
File Photo
---
Published 03.02.23, 03:58 AM
|
---
The first Chinese New Year to be celebrated in full in four years has just come to an end. From all estimates, it was a huge success: travel reached 88% of pre-pandemic levels; in provinces such as Jiangsu, which offered incentives like shopping vouchers and free transport and entry to tourist sites, it surpassed 2019 levels. Beijing, too, recorded higher sales and more visitors to its rural areas than 2019. Box-office collections became the second highest in Spring Festival history. Everywhere, restaurants saw two-hour waits, while street food stalls had patrons waiting for 40 minutes at least. Further, villagers waiting to celebrate rioted when Henan province announced a ban on fireworks.
Now the rush to return home has begun. Authorities in Beijing want travellers to share taxis for the last leg of the journey to avoid long waits and traffic jams. Not everyone is keen on obliging. "It's the Spring Festival; it's all right to get into some traffic jams," said one who'd already booked a cab online.
Migrant workers returning in chartered trains say they can't wait to hit the factory floor. Orders are piling up and their one aim now is to make more money. Some 120 workers had the privilege of coming home from Yunnan to the industrial hub of Wuxi, a three-and-a-half hour flight, by a chartered plane.
Not to be left out of this positive blitz are those who couldn't go home because duty called. So there were the smiling twin train attendants in Chengdu and the joyful sweeper whose team swept the tourist port city of Xiamen from 5.30 am to 7 pm to ready it for the New Year fireworks extravaganza, and after that was over, swept the 70 tons of rubbish generated by it.
Interestingly, catering and courier services surpassed 2019 levels, indicating that not everyone was keen on dining out or handing over gifts personally.
Dark undercurrents
But these stories didn't feature in the media in keeping with the "2023 Spring Festival Online Clean Up" guidelines. On January 17, the China cyberspace administration started a campaign "to create a festive and harmonious atmosphere for online discourse during Spring Festival". Among other exhortations, the media was told to "implement a thorough crackdown on false information in order to avoid exacerbating 'gloomy sentiments'... to crack down on pandemic-related online rumours... spurious personal experiences with the virus during the Spring Festival period... strictly control the publication of 'homecoming diaries, return-to-thevillage eyewitness accounts,' and other false information intended to incite geographic prejudice, spread anxiety, or exaggerate the 'dark underside' of society."
Naturally, you won't find news about the 34 calls made in January to a labour group from workers seeking help to get their wage arrears. As always, the single largest group seeking such help was that of construction workers. In Guangdong, they threatened to jump off the terrace if their arrears weren't paid. In Chongqing, contract workers laid off by a Covid testing kit manufacturer, blocked roads and confronted the police. The firm had, ironically, won awards during the pandemic, but was suddenly left with no orders as government policy changed.
The media has announced that the Covid peak is over, and doctors in senior positions have gushed about how the country's policies helped them effectively treat the virus. The internet meanwhile, tells another story — that of grief at the death of elderly relatives who'd so far survived the pandemic; of unexpected malaise as Covid infects everyone. As one netizen wrote: "Why are you compelling me to accept this one-sided social message that everything is working out for the better?... What do spring flowers mean to someone who's dead and buried?"