Farmer suicides: Death notes from the field
The failure in containing the crisis largely stems from a failure on the part of the government and the human rights institutions in understanding the cause of this crisis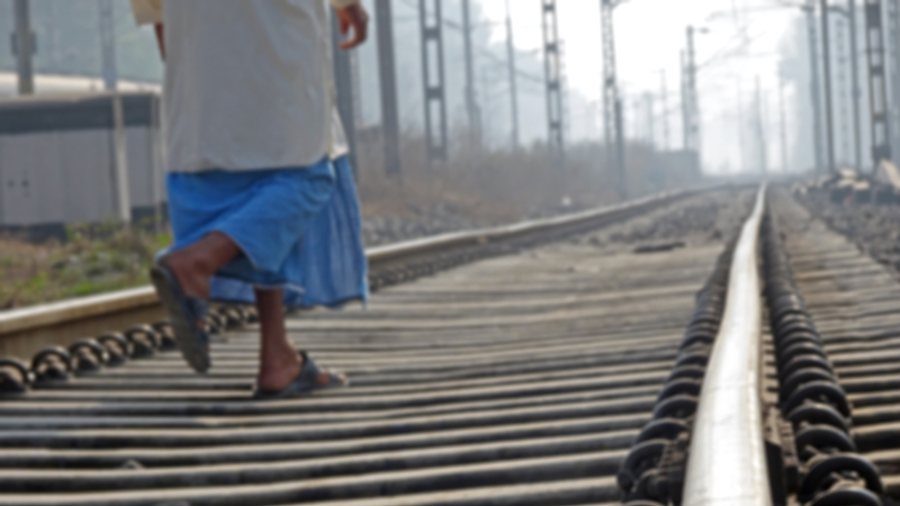 Representational image.
Shutterstock
---
Published 19.05.21, 01:10 AM
|
---
Over 200,000 farmers have committed suicide in the past 25 years in India — the largest wave of recorded suicides in modern history. Human rights institutions, including the UN Human Rights Council, national and state human rights commissions, and Indian constitutional courts seeking to hold the government accountable for this crisis see these deaths emerging from structural problems. These problems include the lack of a proper irrigation infrastructure that causes crop failures, or inefficient crop marketing systems leading to the non-realization of optimum revenues. Based on this understanding, these institutions recommend measures such as debt-waivers, crop insurance, extension of subsidies, and the development of irrigation infrastructure as solutions. The government implements some of these measures, such as debt-waivers and insurance, while it is not as forthcoming on other measures, such as the improvement of irrigation infrastructure. Yet, one would reasonably expect that the crisis should have been marginally contained due to the few measures that end up getting employed. Instead, the number of suicides has only increased. In 2019, more than 10,200 farmers committed suicide in India.
This failure in containing the crisis largely stems from a failure on the part of the government and the human rights institutions in understanding the cause of this crisis. Indebtedness or bankruptcy is the largest constituent factor (around 40 per cent) for farmers' suicides. Of this 40 per cent, nearly 80 per cent availed their loans from institutional sources of credit, including banks and micro-finance institutions. Therefore, it is the relationship of these institutions with the farmers that needs to be examined. 
Financial institutions extend credit to farmers as personal loans and agricultural loans. A default on a loan is a civil offence. Therefore, lenders can only use civil enforcement mechanisms to recover their dues. Under Indian law, these mechanisms include the attachment of debtors' property or obtaining civil arrest of the debtor. The former measure is not very effective due to the delays in the Indian judicial system. The latter measure is extremely effective as it presents a real threat to the dignity of borrowers, forcing them to repay. The Supreme Court, in Jolly George Verghese vs the Bank of Cochin, in furtherance of Article 11 of the International Covenant on Civil and Political Rights, has
declared this latter measure to be illegal unless a person is maliciously defaulting. The court noted that the march of civilization has been a story of progressive subordination of property rights to personal freedom and, therefore, these arrests cannot be justified.
However, financial institutions employ covert methods to circumvent this protection. In India, a dishonoured cheque leads to criminal liability under Section 138 of the Negotiable Instruments Act, 1881. As per the provision, if a debtor fails to discharge the dues within 15 days of receiving a notice from the creditor that a cheque has been dishonoured, the person can be imprisoned for a term extending up to two years. This provision was introduced to inculcate confidence in banking operations and extend credibility to negotiable instruments. But banks employ this provision to obtain arrests of the farmers defaulting on their loans. They mandate farmers to draw blank, post-dated cheques in their favour as a precondition to sanctioning loans. At the time of repayment, if the farmers are unable to clear their dues, banks apply these cheques. Inevitably, these cheques get dishonoured, upon which banks file a complaint under Section 138 of the 1881 Act.
To coerce the recovery, banks file a complaint. In such cases, the magistrate has to issue a summons. Frequently, banks also argue for the issuing of arrest warrants along with the summons. A delivery of court summons or an arrest warrant in a rural community is seen as an assault on the dignity of the farmer. This assault on the reputation and self-esteem of farmers makes their plight unimaginable. Financial institutions also employ several extra-legal mechanisms to coerce payments from farmers. These include using recovery agents to harass farmers into paying their dues. Although the harassment of the borrower for loan recovery has been declared illegal, such incidents are regularly reported. In fact, this kind of harassment has been cited as a cause of suicide by several farmers in their death notes.
A farmer's default on a loan is triggered by events such as crop failure, family emergencies, or non-realization of adequate revenues from the sale of produce. These circumstances alone have the potential of threatening the community's sustenance. When sanctions arising out of banks' recovery practices are added to these causes, they push farmers over the edge. The national suicide rate due to bankruptcy is around 3 per cent, but it is close to 40 per cent in the case of farmers. It is the recovery practices employed by financial institutions that explain this anomaly.
Farmers are one of the most disciplined borrowers in the country. Their default rate — at 8 per cent — is significantly lower than the industry default rate that stands at 21 per cent. Yet, financial institutions get away with violating their human rights. It is often argued that banks are forced to resort to such measures as the attachment of their property provided under the law is not effective. However, the ineffectiveness of the Indian judicial system to confiscate defaulters' property cannot be used as an excuse by the banks to violate the farmers' human rights.