Yorkshire County Cricket Club mired in race row
EYE ON ENGLAND: Young India's Beatles fascination, Sir Cliff Richards walks across to Surinder Arora's new luxury hotel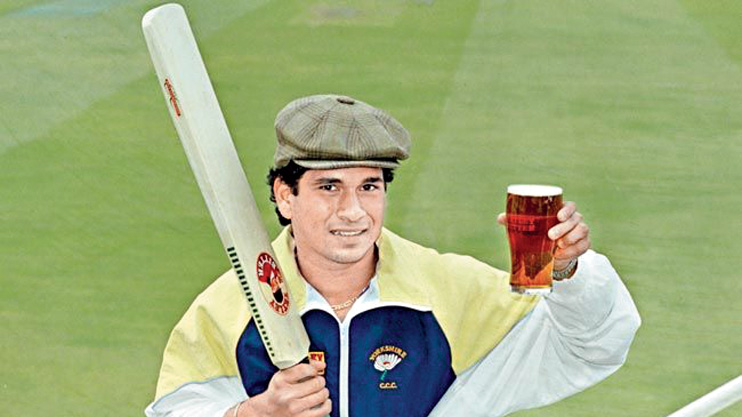 Sachin Tendulkar at Yorkshire.
Wikimedia Commons
---
Published 13.11.21, 02:31 AM
|
---
Past mistakes
Yorkshire County Cricket Club is tearing itself apart after distressing allegations by the 30-year-old, Pakistani origin off-spinner, Azeem Rafiq, that he was subjected to such racism that he once considered taking his own life. He is being offered £200,000 by way of compensation, while the reputations of many players and officials, past and present, are being shredded. This is sad because in the annals of English cricket, no club has had a more glorious history than Yorkshire. For long, only players born in Yorkshire could play for the county but this strength became its weakness as its cricket culture became inbred.
I remember being very excited when its eligibility rules were liberalized in 1992 when Sachin Tendulkar, then only 19, became Yorkshire's first overseas signing. A publicity gimmick had him wearing a flat cap and holding a glass of beer provided by Tetley, Yorkshire's main sponsor, even though he didn't drink. "Everybody loved him to bits," recalled Chris Hassell, then Yorkshire's chief executive, who had flown to Mumbai to sign his prize catch. A decade later when Tendulkar was inducted as one of five great Yorkshire players, he said wistfully: "I will always remember this as one of the greatest four and a half months I've spent in my life."
On visits to Yorkshire, I found an apartheid system had developed in cricket. Since Pakistani immigrants were kept out of white clubs, they played with each other and formed their own leagues. However, despite the very real racism faced by Rafiq, Pakistanis are now flourishing in English cricket — demonstrated by the presence of Moeen Ali and Adil Rashid in the England team. And Indians? Alas, they have become almost an extinct species so far as first class cricket is concerned. Perhaps young Indians, having invested heavily in going to top public schools and universities, feel they can have more fulfilling careers outside the humdrum of county cricket.
Indelible impression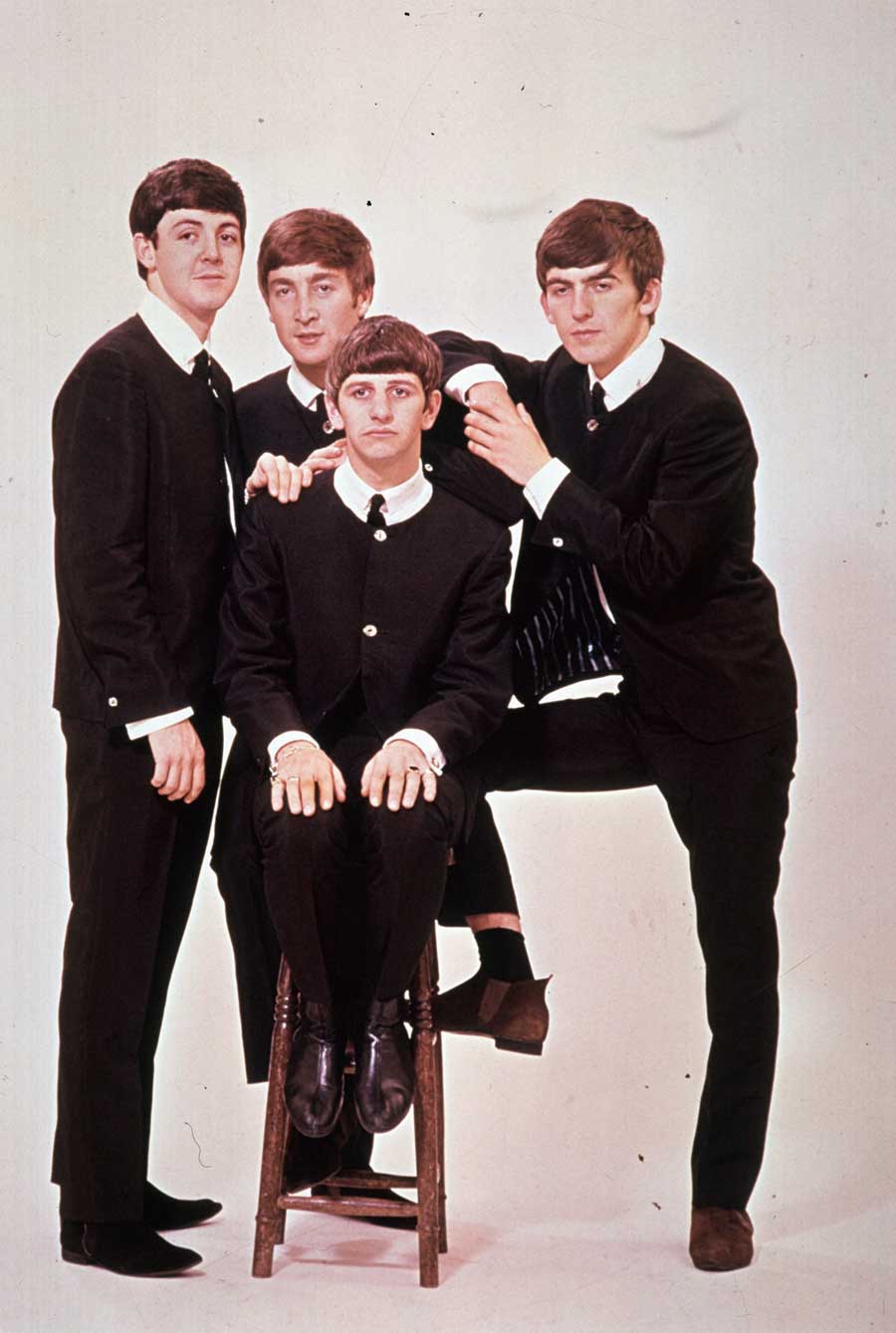 Much has been written about the time that John Lennon, Paul McCartney, George Harrison and Ringo Starr spent with the Maharishi Mahesh Yogi in Rishikesh in 1968. Nevertheless, I was gripped by an interview of Ajoy Bose, the co-director of a new film, The Beatles and India, last week on the BBC Radio 4's The World Tonight by the presenter, James Coomarasamy.
Bose spoke of how contemporary musicians in India have been influenced by a band which was active half a century ago. "I think the most incredible thing is how these young musicians venerate a band which was in the last century and, in India, when you hear these musicians [talk] about how much The Beatles still mean to them. To talk with such passion is really touching."
Bose said that "step by step India pulled in George and along with him the rest of The Beatles. Something happened to George after he fell in love with India, because George's stature suddenly grew in the band. And he was bringing in something very new to the band."
After looking at the credits, I contacted an old friend, Reynold D'Silva, the London-based CEO of the Silva Screen Music Group, who enthused: "Yes, I'm the producer of the film. It's been a long journey."
Along with the documentary, he is issuing a companion album, The Beatles and India: Songs Inspired by the Film, "which will feature interpretations of Beatles' songs that they were inspired to write from their time in India from contemporary Indian artists".
Kith and kin
Indian newspapers routinely use the word, 'Pak', as an abbreviation for Pakistan. But add the letter, 'i', at the end and it becomes a term of abuse in England. Sometimes, Indians, who have this insult hurled at them, react indignantly: "I'm not Pakistani — I'm Indian!" This is missing the point. In the eye of the abuser, there is no distinction between Indians and Pakistanis.
The "P" word is no longer used in media coverage or in everyday conversations. Last week, on the talk radio, LBC, which was analysing the race row at Yorkshire, the presenter, Iain Dale, read the riot act to any listener calling in: "I will not allow you to use the 'P' word even in a discussion."
The attitude of many Indians in Britain towards Pakistanis is surprisingly multi-layered. On Kashmir, the divisions remain deep. But there is seldom any crowd trouble during India-Pakistan matches in England. After India was eliminated from the T20 World Cup, I suspect many Indians instinctively supported Pakistan — although they, too, have been knocked out now. I think it's a kith and kin thing. The knock-on effect of Virat Kohli hugging Mohammad Rizwan in the Indian and Pakistani areas of Britain cannot be underestimated.
Royal treatment
A few days ago when Surinder Arora inaugurated his new luxury hotel, Fairmont Windsor Park — the Queen can stroll across from Windsor Castle for a morning cappuccino if Her Majesty so wishes — the honours were done by one Harry Webb, who was born in Lucknow in 1940, grew up in Howrah, and emigrated with his parents to England in 1948. He is now 81 and better known as the pop legend, Sir Cliff Richard. Both Cliff and Surinder are due congratulations.
Footnote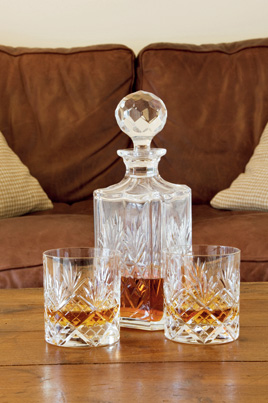 This is useful intelligence for members of single malt clubs in Calcutta, Mumbai and other cities in India. I have just been given a tour of Jasminder Singh's new £500m "super boutique" hotel, The Londoner, in Leicester Square, which is eight storeys up and about six down. One reviewer called the hotel "a work of art" while another gave it 9 out of 10. Deep down, there is a whisky room accessible only to residents, with one wall lined with 100 bottles of whisky, including a "very, very rare Macallan 38".