Conservation seems to be a low priority for our legislators
It is worrying, but not entirely unexpected, that 22 species of flora and fauna have gone extinct in India in the past few centuries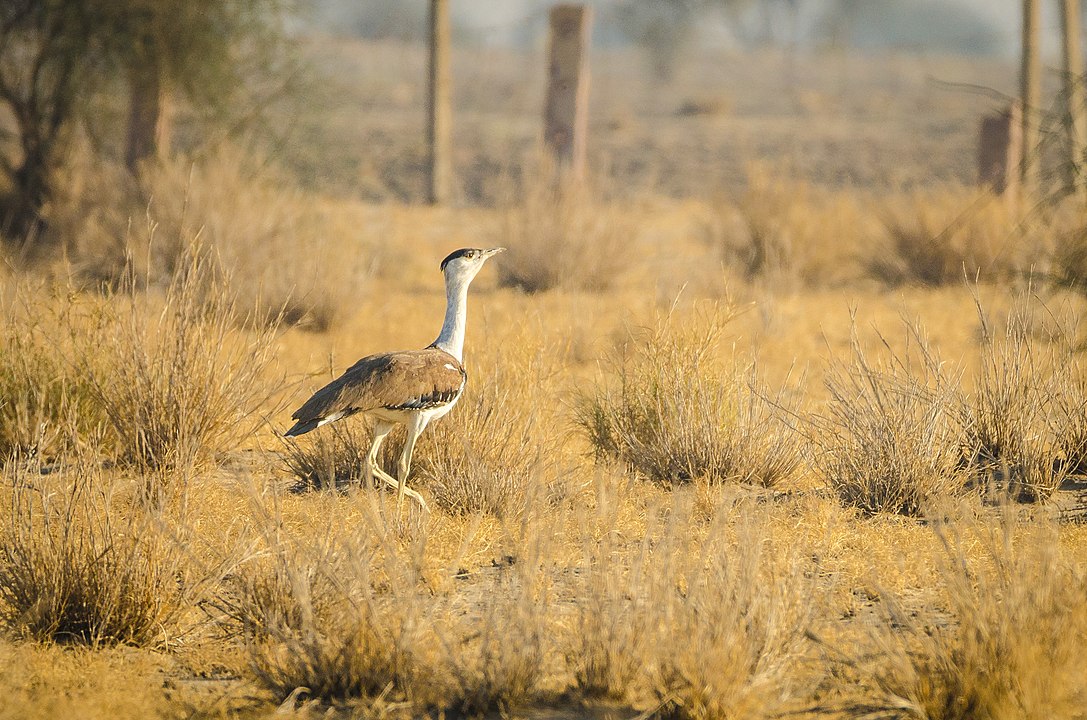 The Great Indian bustard is critically endangered by hunting and the loss of its habitat. As of 2018, only an estimated 150 remained, down from 250 in 2011. According to the environment ministry, 22 species of flora and fauna have gone extinct in India in the past few centuries.
(Wikimedia Commons)
---
Published 01.08.19, 01:27 PM
|
---
Sir — It is worrying, but not entirely unexpected, that 22 species of flora and fauna have gone extinct in India in the past few centuries. These findings were recently tabled by the ministry of environment in the Lok Sabha. Yet, conservation does not seem to feature high on the legislators' list of priorities. This is evident from the fact that environmental concerns are rarely a part of election manifestos. Denial will not make ecological degradation go away. If serious measures are not taken soon, it will be too late to save India's surviving biodiversity.
Shilpi Roy,
Calcutta
Tongue in check
Sir — In a welcome step, members of parliament cutting across party lines stood united against the objectionable remark made by the Samajwadi Party legislator, Azam Khan ("LS action looms on Azam sexist remark", July 27). His comment was directed at the Bharatiya Janata Party MP, Rama Devi, who was chairing the Lok Sabha proceedings in the absence of the Speaker, Om Birla. Khan, who often makes such vulgar remarks, should be severely punished. It is praiseworthy that the Speaker forced Khan to tender an apology on the floor of the House. Rama Devi, however, has refused to accept his apology.
Serious action is rarely taken against parliamentarians found guilty of untoward behaviour during House proceedings. In many cases, the provision of immunity for lawmakers when Parliament is in session allows them to go scot-free. This provision should thus be abolished.
Subhash Chandra Agrawal,
Dariba, Delhi
Sir — Azam Khan has crossed all limits of civility with his sexist remark about Rama Devi. This is not the first time that he has been disrespectful towards other lawmakers; he has a reputation for misconduct both inside and outside Parliament.
The Speaker should have set an example by suspending Khan from Parliament. A mere apology will hardly mend his behaviour. It should be mandated that, irrespective of party affiliations, if any MP makes derogatory remarks against women then he or she must be punished.
Mihir Kanungo,
Calcutta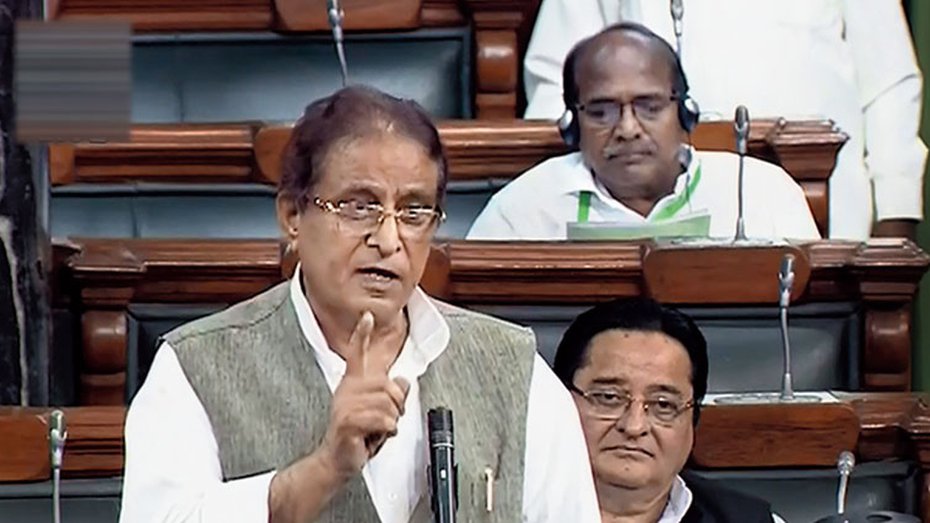 Sir — Azam Khan has apologized for his sexist comment. But it has become common practice for political leaders to make remarks that are uncalled for. They not only speak ill of women but also make communal statements. When caught on the wrong foot, they either blame the media for misrepresenting facts or cry political vendetta.
Any parliamentarian who disrespects women or hurts religious sentiments should be taken to task. A simple apology will not do; they should also be penalized. Only stringent punishment would deter such foul-mouthed leaders.
Prema Viswanathan,
Coimbatore
Dangerously askew
Sir — It is shocking that not a single girl has been born in several villages of Uttarakhand in the past six months ("No girl born in 16 villages in six months", July 23). This raises questions about the prevalence of sex-determination tests and sex-selective abortions. India has still not been able to shake off the bogey of female foeticide.
The Uttarakhand government is investigating the situation. But it must be noted that although the government eulogizes the "Beti Bachao, Beti Padhao" campaign, the skewed sex ratio in India has not improved. In fact, it has worsened. Sex-selection is an archaic, regressive practice that continues to exist. The ministry of health and family welfare has acknowledged that illegal abortions outnumber legal abortions in India and that thousands of women die each year from complications arising out of the unsafe termination of pregnancy. India is among the countries with the highest incidence of female foeticide. Steps taken in this regard have consistently failed to achieve the desired effects. Weak enforcement of laws is the primary reason for this.
Chahat Singh,
South 24 Parganas
Sir — The "Beti Bachao, Beti Padhao" campaign has clearly failed, at least in Uttarakhand. The district administration in Uttarkashi is probing whether illegal sex-determination tests and abortions have been taking place at local clinics. Pre-natal sex-determination is a punishable offence. Yet, the practice continues unabated owing to the greed of a few.
A mindset that does not see women as equal to men is responsible for this situation. Patriarchal norms ensure that women are subjected to injustice in almost every walk of life. More efforts are needed to educate people about saving the girl child.
Rabindranath Sarkar,
Calcutta